Matt and Paul Doolin have spent their lifetimes exploring art and nature – pursuits of beauty reflected in their company, Topanga Art Tile & Design, which thrives by pushing ceramic tile to its artistic and practical potential. From colorful geometric patterns to hand-painted murals and textured, nature-inspired mosaics, the output defines a family business that has undertaken a journey marked by joy, hard work and great creative insight.
By Matt Doolin & Paul Doolin
It's often hard to tell exactly when you begin a career as an artist. As children, both of us loved to play with clay – but that's been true of countless other children the world over for untold generations. And it really was just fun for us, but now when we look back on those days, we also see that, even then, we'd started on the road to our current calling.
It helped, of course, that we were raised in a family of artists. Both of our parents drew and painted, and our father, James Doolin, was respected in the art world. But it was our mother, Leslie Doolin, who started it all for us professionally when she decided to paint on tile: Eventually we joined her in what was to become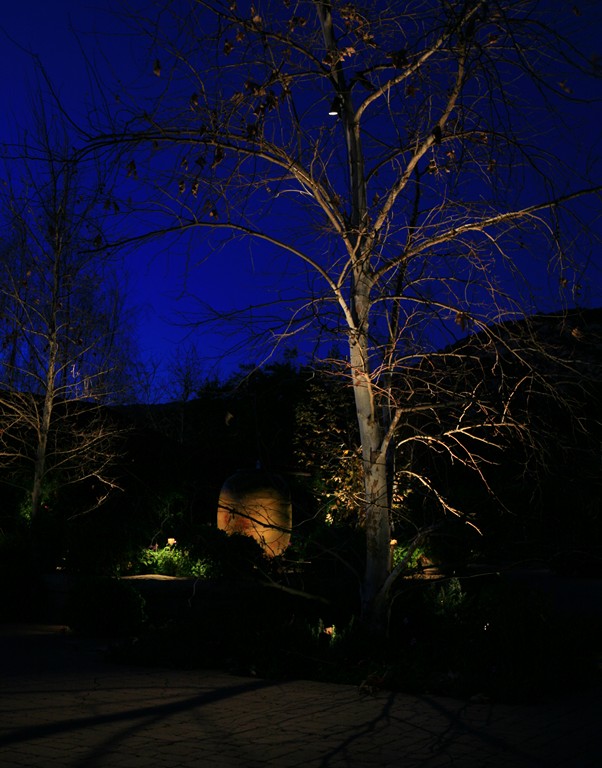 By Mike Gambino
From my perspective on the design and installation side, I see bringing landscape lighting to a property as a process that includes careful planning and execution as we compose the different scenes and lighting elements; count and select fixtures; lay out the power-distribution system; install everything properly; and, finally, fine-tune it all before turning things over to our clients.
Looking at it from the other side, it's been my observation that clients approach these projects with an equivalent level of deliberation: Even among relatively affluent clients, landscape lighting represents a significant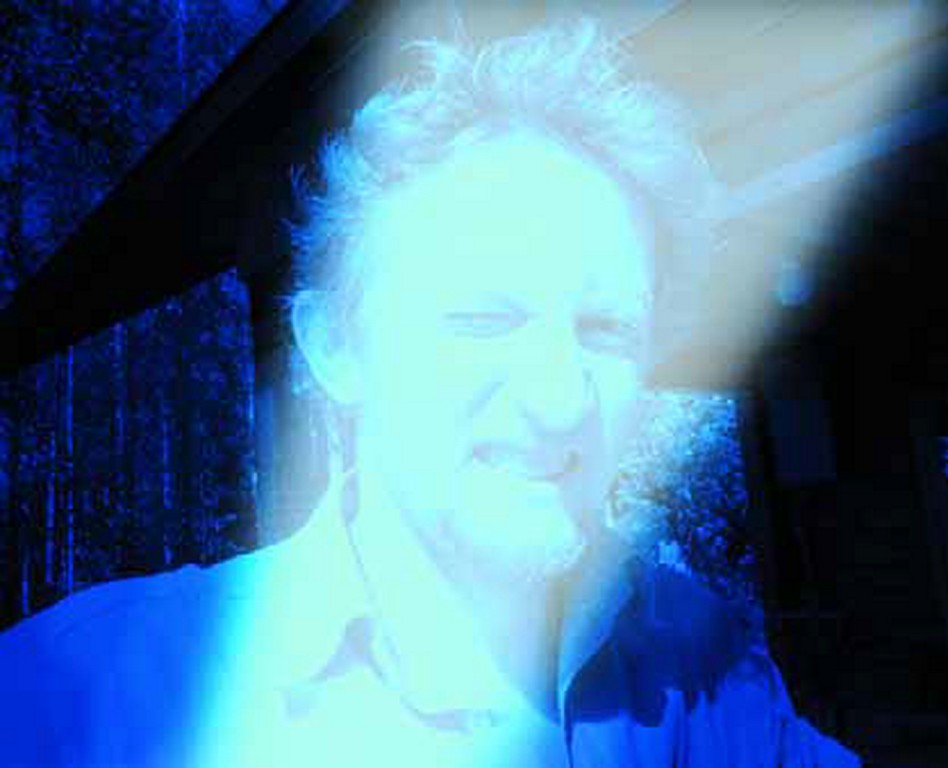 By Mike Gambino
In the landscape lighting business, we often hear complaints about glare and get lots of questions about how to bring it under control. In some cases, it's a minor annoyance, but in others, some clients are so sensitive to the discomfort it can produce that it ruins entire lighting designs for them.
So what exactly is "glare"? I define it as light transmitted directly from a source into an onlooker's eyes (either directly or indirectly) in such a way that it's a nuisance. Beyond the squinting
By Kathryn Varden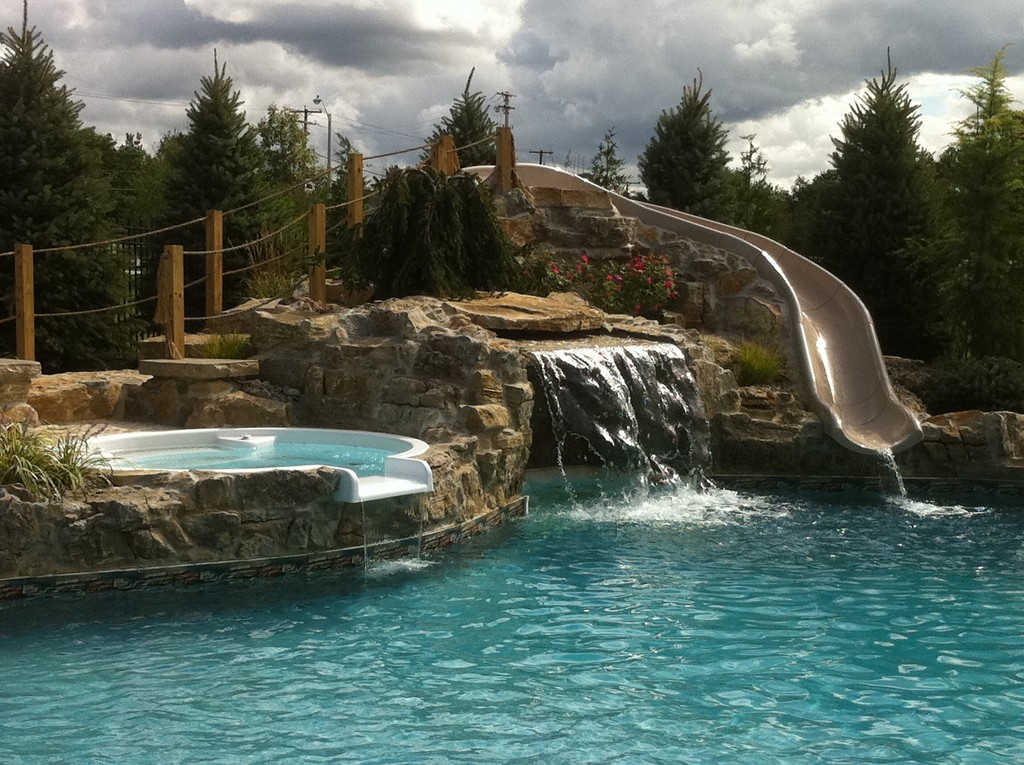 The feature clients like most about custom pool slides – particularly those of the modular variety – is their tremendous flexibility: The average slide is about 15 feet long, but the sky truly is the limit, with elaborate installations stretching out across 30 or 40 feet in length. Slopes are generously variable as well, but there are obvious space considerations that come into play with larger-scale projects. A good rule of thumb for a desirable 20-degree slope: Every foot built up vertically generally requires about three feet of horizontal build-out.
Obviously, this means that space availability is a major factor in slide design and construction. The great thing is, the basic procedures of slide installation do not vary much with size, so the process, once learned, is pretty straightforward and repeatable.
Here, we'll be focusing on what this means with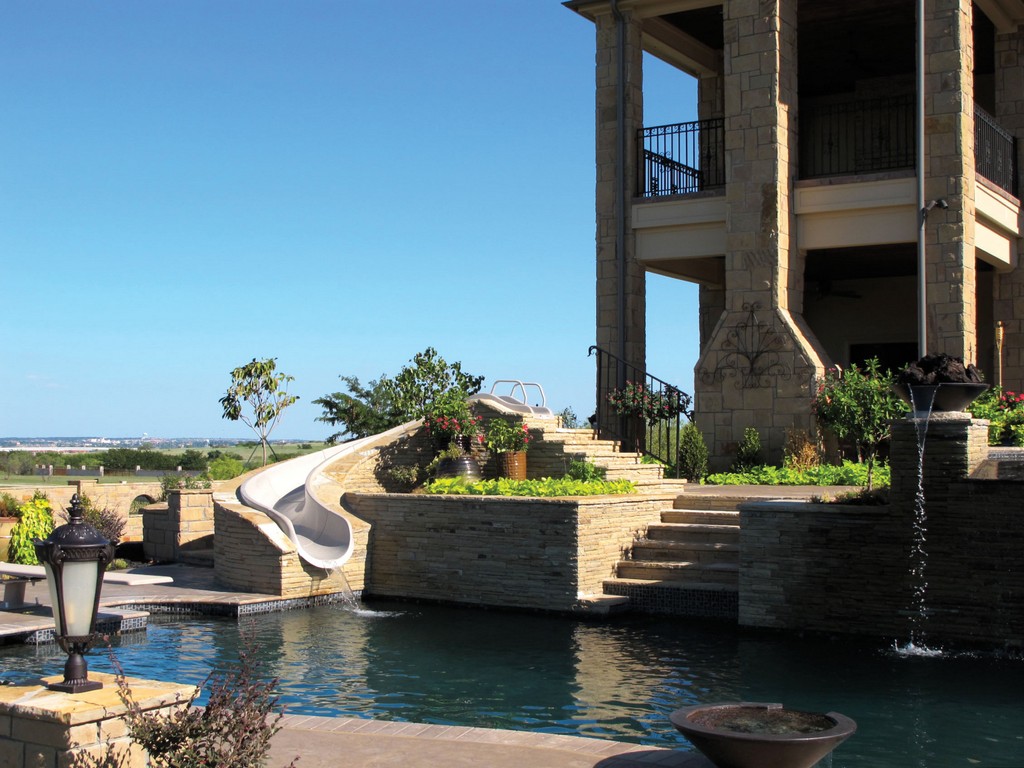 By Kathryn Varden
How do you tear kids away from the Internet or video games on a nice summer day and get them outside to play? These days, more and more families are answering that question by creating small-scale waterparks in their own backyards.
The great thing is, these micro-waterparks don't have to be as garish or visually aggressive as their full-scale commercial counterparts. In fact, these spaces can be as easy on the eye as the watershapes at luxury resorts and hotels: Indeed, those are just the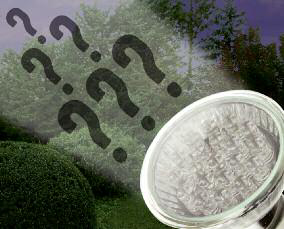 By Mike Gambino
No matter the field, keeping up with the latest product developments is critical to supplying clients with state-of-the-art results. It's also important to track current design and application trends and to distinguish innovations of true value from those that don't add up or aren't far enough along the developmental curve to warrant broad acceptance.
Using my field of landscape lighting as an example, the past quarter century has seen a small clutch of products and technologies that have made the grade – the chief among them being
By Scott Cohen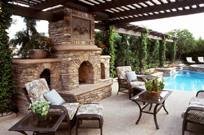 Through the past decade or so, the popularity of all forms of outdoor fire has increased dramatically. No matter whether it's a fire pit, a fireplace or a fire bowl or box, more often than not these days, our clients are asking for some type of decorative fire treatment as part of their
By Scott Cohen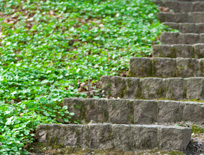 Steps and landings are among the most common of all elements in landscapes. Just about any setting involving a vertical transition will include steps of some sort, and there's no better design element than a landing to establish a means of changing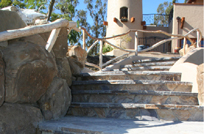 By Paolo Benedetti
As I mentioned in the first of this series of articles, I initially became involved with the art of concealment when a client showed me an interior room's lighting system that was activated by touching a kickplate hidden in the floor moldings. It was one of the coolest things I'd ever seen (or not seen) and set me off on a career-long pursuit of
By Scott Cohen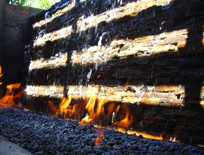 In selecting materials, most of us know enough to think about how our choices will work when exposed to water. Only rarely, however, do we think about how those materials will perform when exposed to fire — which is being featured in more and more projects these days — and how they
Once known only as rare and unusual elements in watershape and landscape designs, fire features have now become familiar in both residential and commercial settings. As Kevin Doud explains, firms dedicated to meeting this growing demand typically offer fully engineered, pre-assembled systems that meet rigorous safety standards – but still have the flexibility it takes to enchant clients while adding flames to the spectrum of aesthetic possibilities.

By Kevin Doud
Fire effects have grown tremendously in popularity in recent years, especially among swimming pool designers and builders who use them in developing various fire-on-water features.
On one level, it seems that these professionals (and their clients) have noticed that systems that contain and control fire serve as wonderful complements to systems that contain and control water. On a grander scale, however, it's apparent that, as watershape designers and builders have become more and more creative, fire features have risen in the estimation of those who want to give their clients something special – something few others have.
At my company, Grand Effects of Irvine, Calif., we've focused on making it easy for watershapers, general contractors and landscape designers and architects to bring fire into the picture across a range of applications. To that end, we've developed an array of completely off-the-shelf systems, ready to install, and have done all of the engineering and testing required to build confidence into every product.
In doing so, we've studied possible effects and developed
Southern California watershaper and landscape architect Scott Cohen is known for wildly creative designs that capture and express his clients' personalities and aspirations about luxury. Along the way, he's developed a special touch in developing outdoor cooking and dining areas – a pursuit taken up by many watershapers in recent years and one about which Cohen has written a book whose key recommendations he shares here.

By Scott Cohen
If there's one thing that almost all parties in homes have in common, it's that people tend to congregate around food and drink in the kitchen. Almost invariably, that's where the action is.
As more and more homeowners are taking their indoor lifestyles outdoors into their backyards and landscapes, the "action" is moving outside as well, with al fresco kitchens becoming the new hub at social gatherings. This is why outdoor kitchens have grown so much in popularity in recent years, moving past being simple counters adjacent to charcoal barbecues to become, according to the American Institute of Architects, the number-one growth category in home improvement.
In plying my trade in a sunny, particularly warm part of southern California, I've had a front-row seat in watching this trend develop – and I've now been designing and building these amenities for more than a quarter century. It's reached a point where my company, The Green Scene (Northridge, Calif.), builds at least 25 outdoor kitchens every year across a range of styles and levels of complexity.
Experience has taught us that the
By Mike Gambino
Call it human nature, free-market economics, the profit motive or whatever – the fact of the matter is that too many landscape lighting installers rely on low-cost products made with low-grade materials.
Obviously, they do it to cut down costs either to squeeze more profit out of each job or to bring the price down to the level required to get clients to sign on the dotted line. So rather than reduce the number of fixtures used on a project or even turn down a project altogether, they're clearly willing to win a job by using equipment that has no chance of lasting more than a