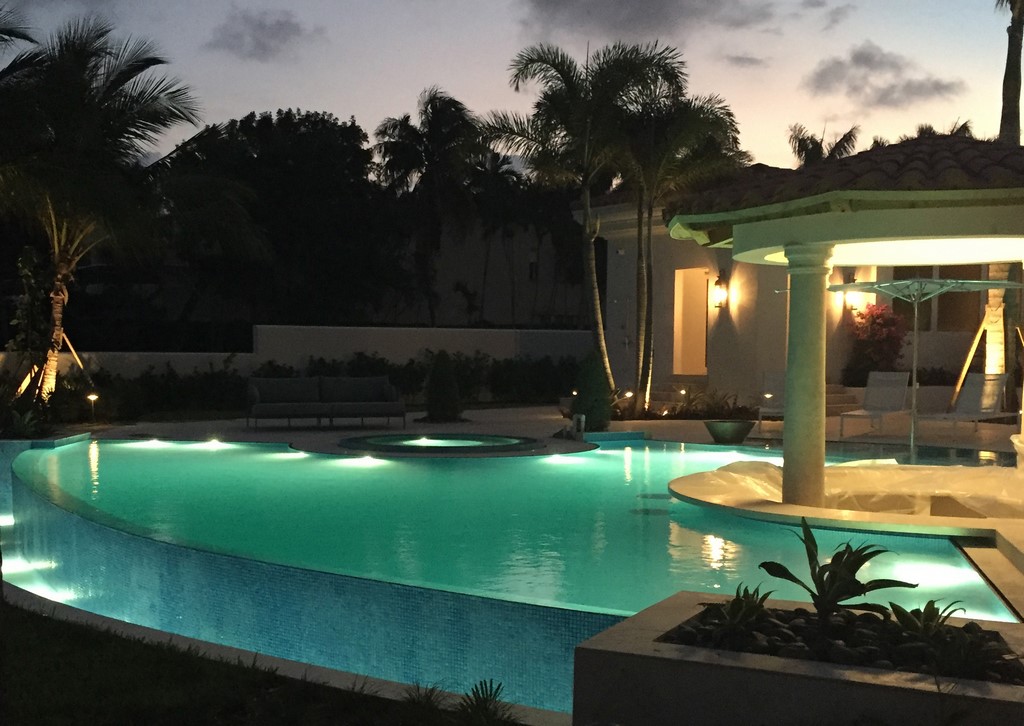 The lighting of pools is much more challenging than it once was, notes Graham Orme, mostly because their contours are so much more intricate than they were even 20 years ago. Here, he starts a new series that will guide all of us toward more 'enlightened' results.
A crucial part of the backyard design process these days, writes Glen MacGillivray, is motivating homeowners to venture outside after dark. Here's a look at how he approaches this day-to-night transition, from keeping the water moving to making it glow.

By Glen MacGillivray
With increasing frequency, I'm running into higher-end clients who lead hectic 9-to-5 lives – too packed for them to be able to enjoy the swimming pool we're proposing to build with much more than holiday-weekend frequency. Obviously, the key with these homeowners is making certain the pool we're discussing is something they can appreciate and enjoy 24 hours a day – whenever they happen to be home and can be drawn out into a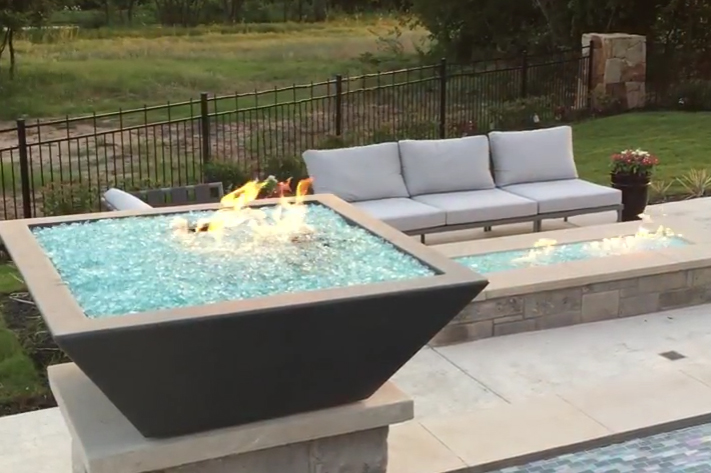 By Mike Farley
This article concludes a little series I've been doing that feature bowls in association with my pool and spa designs. The first two were about water bowls in very different applications. This one is about fire bowls and, in greater detail, about materials you can put in them to cover the burners, disperse the flames and make them look good even when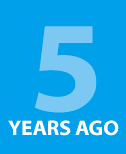 By Mike Gambino
'If there's ever been such a thing as a match made in heaven, swimming pools and landscape lighting lay a strong claim to that perfection.' That's how Mike Gambino opened his Currents column in November 2009.
'Separately, they take little-used spaces and transform them to all-day hubs of activity and sources of constant beauty. Together, however, the magic
By Paolo Benedetti
There's a common misperception among designers and builders whose projects carry them beyond a pool and spa and out into the landscape: In large numbers, these professionals believe that low-voltage landscape lighting systems are perfectly safe for use in close proximity to the water.
The truth of the matter is that the National Electric Code (NEC) has defined an exclusionary zone of ten feet around pools and spas for these fixtures!
That's right: Even with low-voltage
When do you think about the exterior lighting for your watershapes and their surroundings? Is it an afterthought, or part of your plan from the beginning? In his experience, says veteran lighting designer Mike Hersman, the former is too commonly the case – and that's a bad habit this designer and installer of lighting systems would like to change because of the visual wonders that can be unveiled once the sun goes down.

By Mike Hersman
It's a simple fact: No matter where you are on the globe, ultimately it's dark exactly half the time. So no matter how beautiful your watershapes may be, if you don't fully consider lighting as a key component of your projects, you may be robbing your work of half its potential for pleasing your clients.
That makes it a bottom-line issue, because lighting adds real value to most any watershape installation with a long list of benefits. For starters, it extends the time a watershape can be used beyond daylight hours. It also adds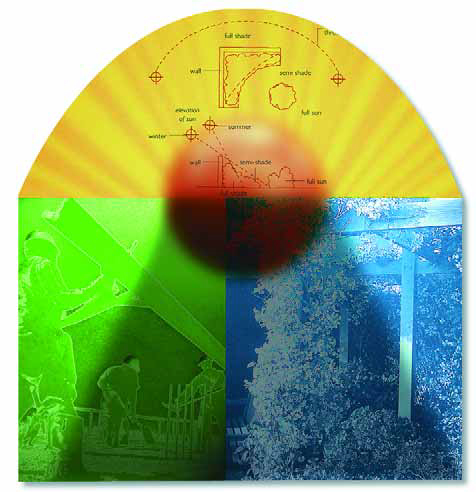 By David Tisherman
I truly enjoy including shade structures in my designs. Whether I'm working with an overhang, an arbor, a loggia, a pergola or some other structure (and, yes, they are all different), I see them as ways to create visual extensions of a house – and wonderful places to enjoy being next to the water.
There is, of course, as much art and skill to designing and installing the right shade structure as there is to setting up all of the other features of a great backyard. Done well, a structure that projects out from a house will pull your eye from inside to outside while it provides relief from the sun. Similarly, freestanding shade structures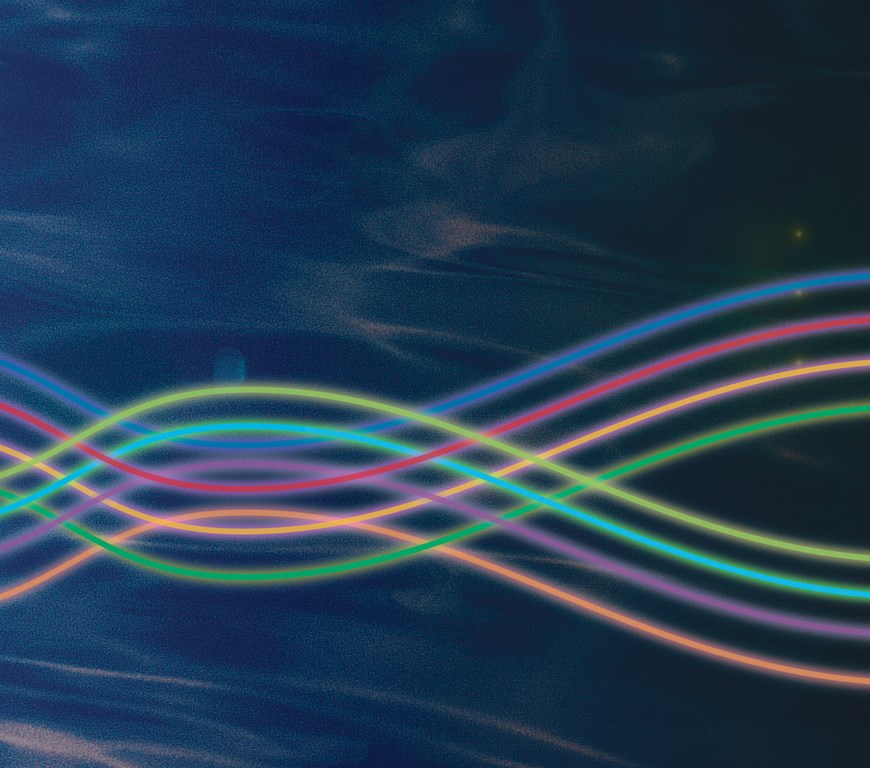 Valued for their varying colors and ability to provide both point-source and band-lighting effects, fiberoptic lighting systems have been a popular choice in and around aquatic environments for many years. Their variety offers designers a most useful level of design flexibility, says watershaper Paolo Benedetti, who shows what he means as he walks us through the installation of four different fiberoptic lighting systems on a single recent project.

By Paolo Benedetti
I love the versatility of fiberoptic lighting: The technology works equally well in conjunction with landscaping or architectural features, and because there's no electrical current to worry about at the light fixtures themselves, they're a natural around water.
Better yet, you can use fiberoptics to create traditional point-light sources, or you can set them up as mellow bands of light over long stretches. I don't use fiberoptics on every job, but when the situation is right and the customer is willing, I'm eager to dig in and design a system that will wow them for years to come.
As is true with any lighting system, the main reason to use fiberoptics is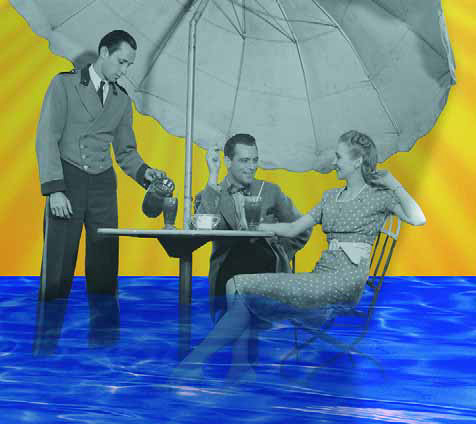 By Brian Van Bower
In recent years, I've noticed a tremendous increase in the demand for shade structures – so much so that it would seem the era of slathering on suntan oil and basking in the sun in search of a savage tan might be gone forever.
It's an exciting trend that really expands the creative possibilities for watershapers working across a broad range of styles and pricing levels.
And no one could be happier about that than me: For one thing, I'm fair-skinned and burn easily; for another, adding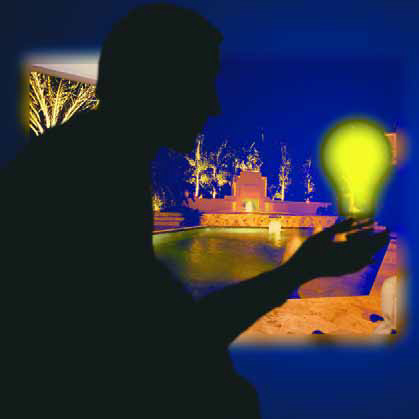 By Brian Van Bower
When we think about how the environments we create are used, the first image that probably comes to mind is one of people enjoying themselves in or near the water on a beautiful, warm afternoon. That's natural – and a vision that's a big part of the watershape experience we set up for our clients – but it ignores the other half of the day when our clients are left to themselves with our work.
The fact is that watershape owners are mostly working people who spend their days away from home earning their daily bread. So despite the fact that we build these things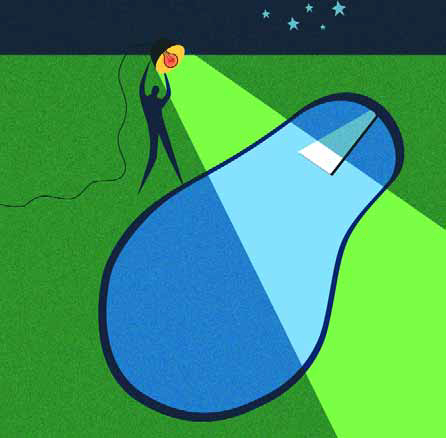 By David Tisherman
For the most part, the designers and builders of pools, spas and other watershapes visualize their projects in full sun, install them during daylight hours and seldom (if ever) see them after the sun goes down.
That's both a problem and a shame, and it's reflected in the fact that the run of projects you encounter by mainline pool-industry folks – and, to a lesser extent, by people from the landscape trades – tend to treat the lighting of exterior spaces as an afterthought if it's really thought about at all.
In fact, I'll go so far as to say that
Outdoor cooking and entertainment areas are becoming more and more popular among his mid- to high-end clients in California's Silicon Valley, observes watershaper Paolo Benedetti. That's why he now sees 'exterior kitchens' as much more than an afterthought and has instead found ways to integrate them fully into his work with homeowners, from the start of the design process through to a highly functional finish.

By Paolo Benedetti
What started as a slow simmer has now come completely to a boil.
Ten years ago, precious few of our clients had little or no interest in setting up outdoor cooking areas to go along with their pools, spas and waterfeatures. That's certainly not the case today, when fully 90% of our clients want us to set up some sort of kitchen amenity as part of their deck and patio areas.
You don't have to be a marketing genius to see what's happening: It's great fun to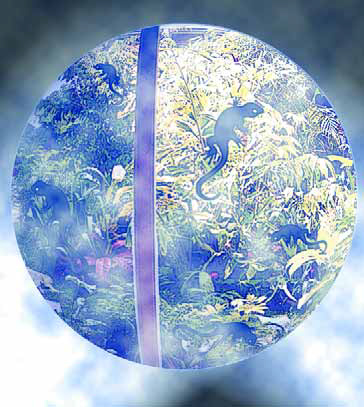 By Stephanie Rose
We all know how much watershapes add to the beauty of any setting, but I suspect we also tend to take for granted the integral role water plays in sustaining those environments.
It's obvious that no landscape would survive long without a steady infusion of water to nurture its plants. Less obvious, however, are ways in which water can be used to make some places more hospitable to other life forms that inhabit them.
This isn't really new. As has been noted in several articles published in WaterShapes, water has been used in arid climates for centuries as a prime source of "air conditioning" for