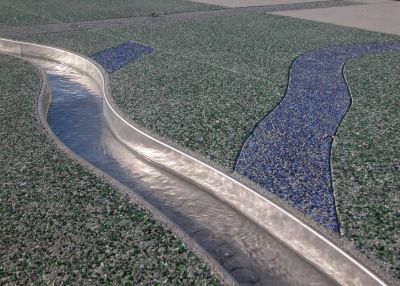 By Mark Holden
More than three years ago, I was approached by a talented landscape architect (and good friend) to look at project with an interesting twist: the celebration of the agricultural history of a well-known California city.
I've long been fascinated by history and have taught the history of art and architecture in a variety of settings, so when Lance Walker (then principal at The Collaborative West, San Clemente, Calif.) called me, I was keenly motivated to hear more about his plan to pay homage to those who had jump-started a major modern community by harnessing a natural watercourse to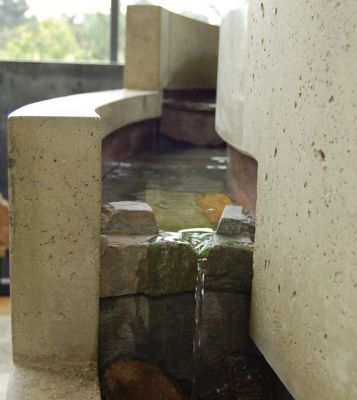 By Fu-Tung Cheng
I've never been entirely comfortable with the term "decorative concrete." To me, the pairing of the words has always implied that one merely applies material over a substrate in the way a baker might apply icing to decorate a cake. Instead, I see concrete as inherently profound. More than appliqué, it is a medium that has long been used functionally as well as expressively.
In my own case, I feel far more creatively engaged in my work when I merge my thinking about those dual potentials of function and art. Historically, in fact, I believe that when the two become an inseparable one, we recognize and celebrate these works as rising to the level of great design.
In my own case, I began using concrete as an expressive medium a few decades back, when I was among the pioneers in designing and installing concrete countertops in contemporary kitchens. As both designer and builder, by the year 2000 I had