Great things can be achieved in small spaces, says landscape architect and watershaper Keith Davitt, who works mainly in the urban surroundings of Brooklyn, N.Y. Well accustomed to making the most out of areas that many designers would consider too confining, he focuses on selecting and juxtaposing key elements of plant, hardscape and water to create harmonious, relaxing environments – as this tour of a quartet of his projects demonstrates.

By Keith Davitt
Just as every garden should reflect the aesthetic values of its owners and accommodate their lifestyle preferences, so too every watershape should reflect the nature, purpose and "meaning" of the garden it inhabits.
If it's a Victorian garden, then the watershape should be of similar style – perhaps a blend of formal and natural elements with stone or brick accents. If the theme is "wild, romantic tangle," then cascades, blossom-laden pools and rambling roses may be in order. For its part, a simple, paved court may call for a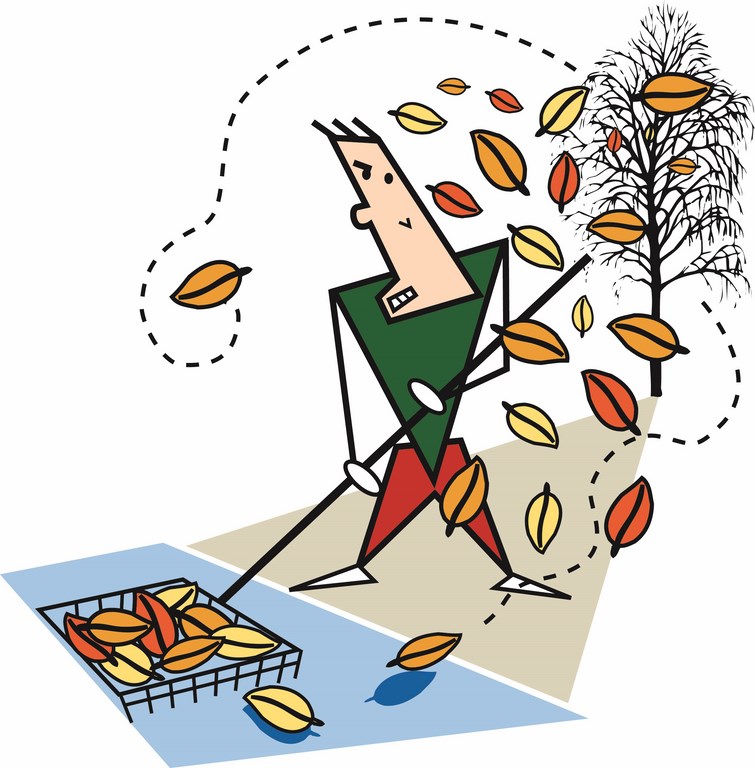 By Stephanie Rose
As fall looms before us, it's timely to consider a question that should be a factor in every design we prepare: To drop or not to drop?
This question is a good one to ask before you start planning and has to do with how much natural debris your clients will be willing to fish out of their watershapes once you're gone. In other words, while it's always important to decide what style of plants to put around your watershapes, it's also important to think about types – that is, evergreen vs. deciduous.
I'm sure most (if not all) of you are aware of the general distinction, but here's a short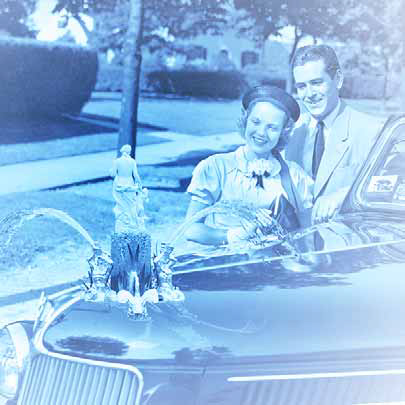 By Stephanie Rose
Is one person's trash really another person's treasure? That's a concept we tested on a recent Surprise Gardener episode, where we ran into a strange backyard "centerpiece" and, as the designer with final say, I had to decide whether to cover the thing up or make it stand out.
The challenging objet d'art was an old truck chassis, abandoned and sunk into the yard many years before. Because of its location, it was something of a focal point. The homeowner had tried sticking an old whiskey barrel in the middle of the truck as a planter in hopes of
No two rocks are exactly the same: Like snowflakes, each is a unique object of geological art and beauty, and, even better, they come in an infinite range of colors and textures. This variety makes them ideal for use in naturalistic watershapes and landscapes, says rock and boulder supplier Rick Bibbero, and gives discerning designers and builders the opportunity to use objects of timeless grandeur to enhance the value of the work they do.

By Rick Bibbero
For some time now, watershapers have exploited the fact that naturally occurring rocks and boulders can enhance the appearance of their work. Whether used in conjunction with artificial rock or alone, you appreciate the fact that rock comes in a never-ending variety of shapes, sizes and textures – and that they can be used to add both surprise and individuality to designs.
For the most part, however, designers and builders have tended to work with common local stones – fieldstone, granite or river rock – that limit their palettes when it comes to color, visual appeal and expressiveness.
It can indeed be an epiphany for those who've used common stones to come across material that includes complex mineral and crystalline structures or fascinating patterns of stratification that are the product of eons of metamorphic activity within the earth's crust. With this awareness comes the realization that the palette is virtually limitless and that rockwork can now easily be found to echo the colors and exceptional nuances found in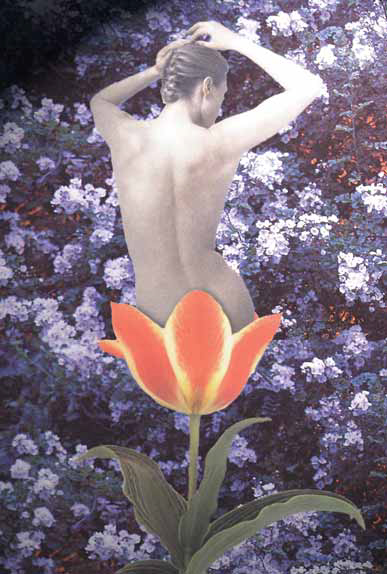 By Stephanie Rose
A good friend of mine once told me that his idea of the perfect yard was one where he could walk around naked – and none of his neighbors would be able to see him. What a concept!
Unfortunately, few of us can afford a yard so large that we could not be seen by neighbors under any circumstances. So what can you do to create that perfect private environment?
As we'll see here, you have a lot of choices.
DISCOVERING PREFERENCES
Many people go all the way in creating privacy by building structures that make them feel safe and enclosed. Others prefer a less claustrophobic approach, such as soft plantings. Either way, and particularly when you are dealing with watershapes where your clients may want to enjoy communing with nature in the buff, creating some type of barrier against neighbors' intruding eyes is essential.
Your clients' preferences may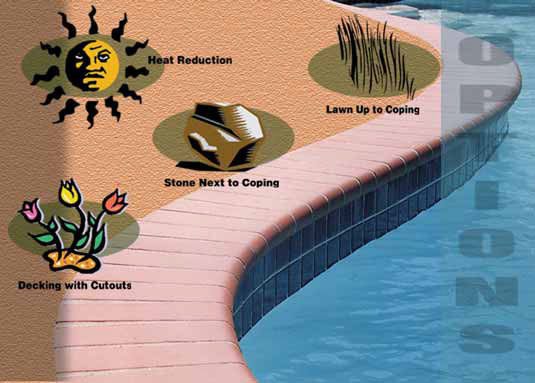 By Stephanie Rose
Your clients are thrilled with your pool design – with one exception. It may be set up to withstand a 9.0 earthquake, but with all that decking and concrete, it resembles a bomb shelter. Apparently while you were working with the client's desire for seismic durability in mind, you lost sight of their additional desire for soft, rolling meadows.
I exaggerate here to make a point: Too many watershapers are reluctant to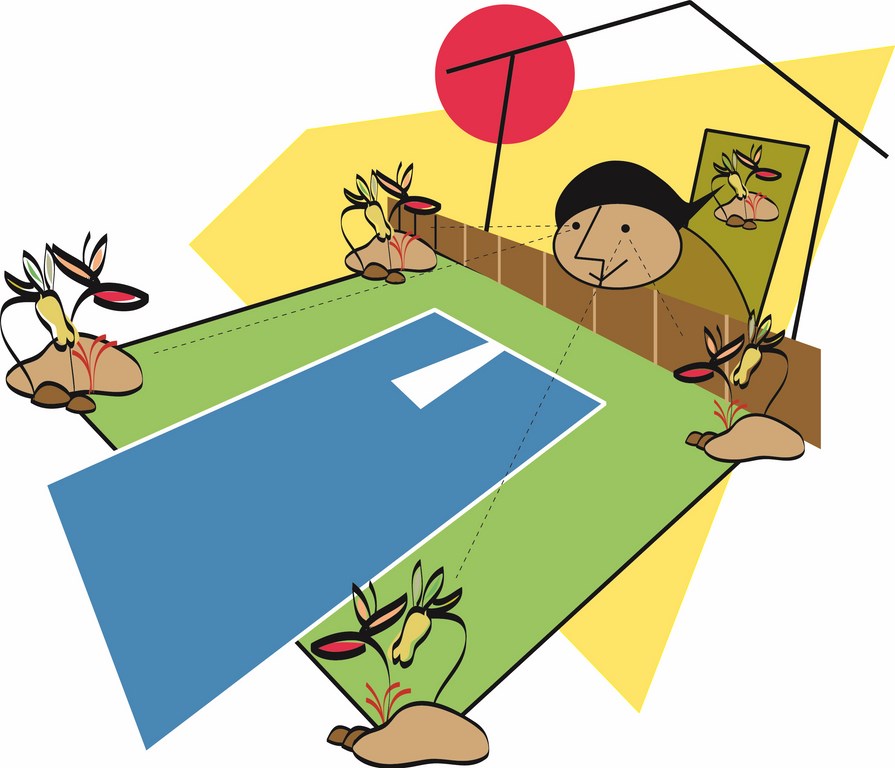 By Stephanie Rose
By repeating something from one place in the yard to another, you tie everything together – and expand upon an idea that has already worked somewhere else in that yard.
With landscaping, this doesn't always have to mean plants. When you find something that works and you like it, why not stick with it?
Last month, I told you how we turned a small wasteland into an indoor oasis for one of my clients. When we were finished with the project, the clients were
From expansive commercial installations to small backyard waterfeatures, artificial rockwork has become a mainstay for many watershapers – and for good reason: It allows the builder to achieve looks that might not have been possible otherwise, and to do so at reasonable cost. In this feature, experienced faux-rock designer and installer Ken Macaire covers some of the principles he applies in selecting formations and in creating rockworks that dazzle the eye while looking truly 'natural.'
By Ken Macaire
The most important use of faux rock is to make a geological statement – to provide an important accent or focal point in a landscape where none exists. My goal is to create rock formations that complement and enhance the natural setting and fit in harmoniously with their surroundings.
That's a point builders who use artificial rock sometimes fail to grasp. They'll execute an ambitious scheme with lots of interesting, well-crafted rockwork, but it ultimately looks unnatural because the rocks they've created have no logical relationship to any indigenous formations or anything else in the surrounding space.
I approach things in a different way – one that embraces the site and all of its features. I select, form and install faux rocks that, together, create interesting and beautiful statements in the overall landscape design. As I work, I make my installations to stand up to the question, "Is this rock formation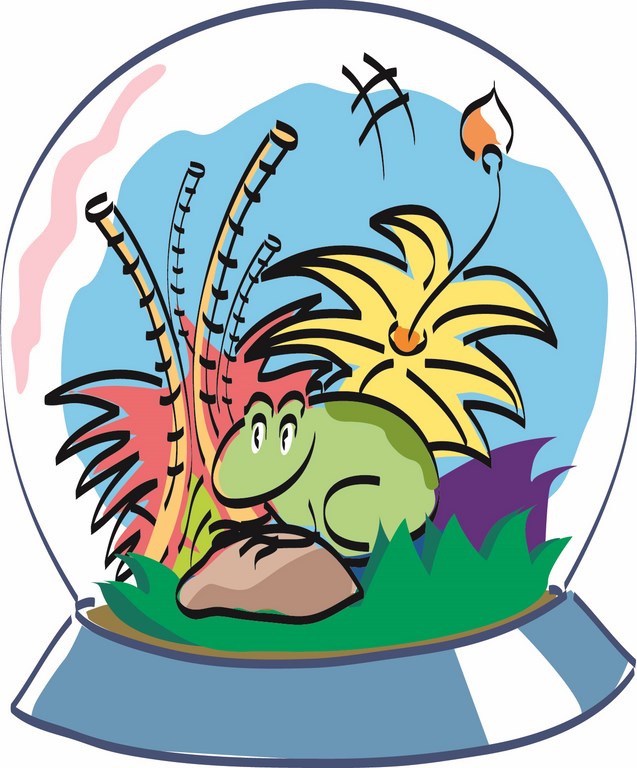 By Stephanie Rose
What do you do with a space that seems too small for a watershape and too small for plantings?
The answer: Think small. You don't have to compromise on style or substance, but simply by thinking on a smaller scale, you'll open up a lot of possibilities you might not have considered.
About three years ago, for example, I was brought in on a job to do a quick fix for a very small but prominent area of a client's yard. The homeowner wanted to completely rework the entire property, but it was clear there was a lot of other work to do first.
The quick fix went very well and the clients were pleased, so they asked me to
Retaining walls are made to do an awesome job: High or low, long or short, upslope or downslope, they're called on to keep earth movement from wreaking havoc on watershapes or any other 'permanent' fixtures installed on hillsides. Keeping these walls from failing, says landscape design/build contractor Bruce Zaretsky, is a matter of good planning, design and engineering – much easier said than done, as he explains in this feature on making them work.

By Bruce Zaretsky
Retaining walls are used for one simple reason: to hold something back. Whether you need to terrace down to a lower yard, hold up a house on a hillside lot or provide a level area for watershape installation, these walls are indispensable when you lack the room needed to grade a sloped area gradually.
Of course, this notion of holding back the forces of ground movement is no small challenge, and proper engineering and construction are critical. Do the job well, and a retaining wall will hold up indefinitely. But if you cut corners or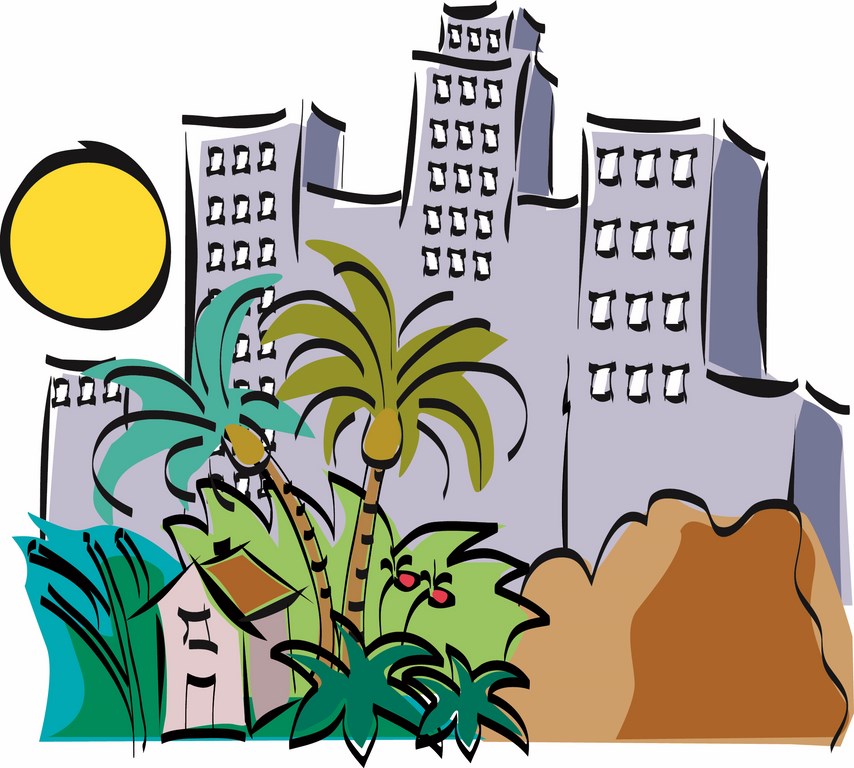 By Stephanie Rose
When we think of water, much of the time we think of a tropical scene – Hawaii, the Caribbean or some other exotic island somewhere – a place we'd all like to go.
Why not create that "somewhere else" in your clients' backyards? They'll thank you for all the money you'll save them on that cruise that probably would have been less than perfect anyway. And this tropical scene will be one they can enjoy not only this week, but for as long as they want.
Imagine palm trees swaying in the wind, the sweet smell of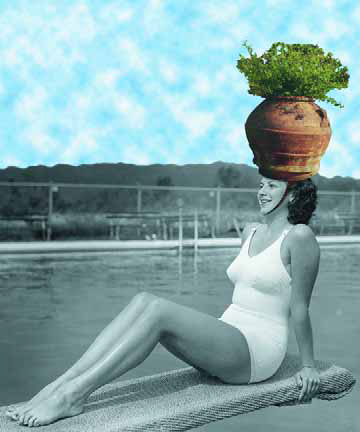 By Stephanie Rose
Last month, we dug into the use of containers and accessories in garden designs and discussed ways in which they add interest, depth and dimension to almost any setting. This time, we'll get more specific and look at ways in which the same containers and accessories can be adapted to fit a particular environment and used with various design styles.
To do so, let's start with long, rectangular pools (15 by 40 feet), place them in the yards of clients with different desires and see how we can blend planters into several popular styles:
[ ] Contemporary: If you have a very contemporary setting with no planting beds, containers can be used to
Stone is the world's most enduring building material, observes designer Bobbie Schwartz – and the history of its use offers watershapers points of inspiration that stretch across continents as well as the centuries. Here, in the third article in her series on classic stonework, she brings her exploration of the timeless qualities of stone to a close with a look at more of the great exterior spaces she's found in her travels.

By Bobbie Schwartz
Whether you choose to replicate old stone structures or borrow ideas and transplant them into contemporary designs, there is certainly a treasure trove of design concepts to be found in the masterworks of those who've gone before us. Indeed, stone has been the raw material of choice for many of the world's greatest architects, landscapers and watershapers, each of whom has relied on stone and its timelessness in fashioning works of beauty.
In the first two articles in this series, we toured