Shade structures have been key elements of exterior design since ancient times, observes landscape designer Robert Nonemaker – a persistence that flows naturally from their awesome visual and functional appeal. He pays homage to this tradition by building a variety of structures that accommodate his clients' need for shade as well as their desire for refined exterior spaces.

By Robert Nonemaker
Garden historians tell us there is evidence that pergolas and other shade structures were common features of Egyptian, Greek and Roman exteriors. They further suggest that they were normally situated on north sides of residences and were covered with grape vines or matting.
Not much has changed through the centuries, although these structures are now found in all directions around homes and as free-standing features in residential designs around the globe.
In modern times, these structures are used for almost every conceivable purpose – dining, cooking, fireside relaxation, parties, weddings, photo shoots and, most important, spending time with friends and family. They offer welcome retreats to those wishing to enjoy outdoor spaces on hot days and are increasingly becoming focuses of activity even in the middle of
Erosion control is a key component of any well-constructed landscape, but far too often, says erosion-control expert Richard Dunbar, property owners can't visualize it and therefore don't think much about it. But they'll get the idea, he adds, if you raise the subject of runoff early in the design process – and follow up by talking about essential strategies for averting potential disaster.

By Richard Dunbar
A rainstorm is a good thing: It gives us water, fills our lakes and streams, feeds our crops and landscapes and arguably makes our way of life possible. But if there's too much of that good thing, it can also irreparably damage homes, roadways, curb and gutter, crops, landscapes and other elements of the environment, particularly when we've altered the topography to suit our own purposes.
The importance of erosion control and the need for including it in any land-altering project has been underscored through the years by numerous disasters, including landslides that have resulted in property destruction and even
Quality landscape lighting can add value to any home, notes landscape lighting system designer/builder Mike Gambino, but all too often clients aren't aware of its benefits. As a result, they're often inclined to reduce or eliminate it as a cost-cutting measure – a tendency he combats with clear communication about what good lighting adds to any setting after dark.

By Mike Gambino
The goal of a landscape design is to complement a beautifully appointed home with hardscape, plants and other outdoor amenities. Once construction begins, however, reality sets in for many clients and they begin making trade-offs to trim costs and manage the project's bottom line.
Most often, cuts like these take their toll on project elements that swing into place toward the end of a project, where the most significant costs tend to be related to larger plants and landscape lighting. Smaller plants can
By Judy Nauseef
Done properly, planting design is much like painting: It involves setting frames, backgrounds, screens and stages in a garden, thus creating a living scene with the plants as features of the composition.
Just as a painter adds layers of colors to a canvas to create a work of art, the garden designer combines plants for visual delight. But the garden designer has an advantage in that scent, texture, motion and even taste can be experienced in gardens in ways that can only be suggested by a painting. (As a former painter, I can attest to this point and credit my artistic adventures in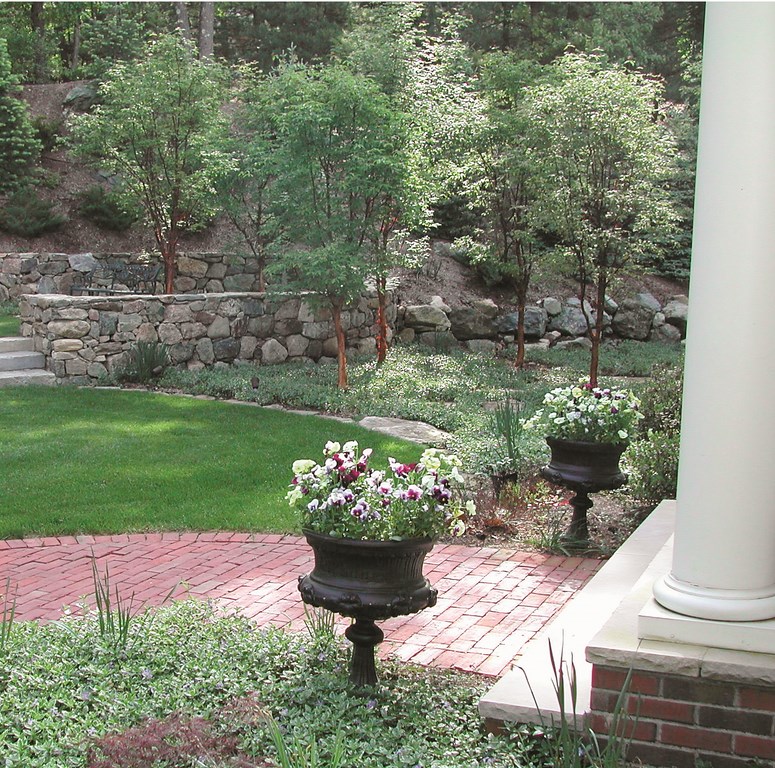 By Maria von Brincken
Beauty enhances our lives by changing our perceptions, and what we do as landscape professionals plays an important part in setting that perceptual stage. As the mystic poet Rumi wrote in the 13th Century, "Beauty surrounds us, but usually we need to be walking in a garden to know it."
The steps we take in moving to and from our homes are important in that context, both for us and for our clients: These daily treads affect our perception of the world and influence our moods. While we can't always change the part of the journey that continues beyond the garden gate, we can do much to shape the sense of welcome, beauty and ease by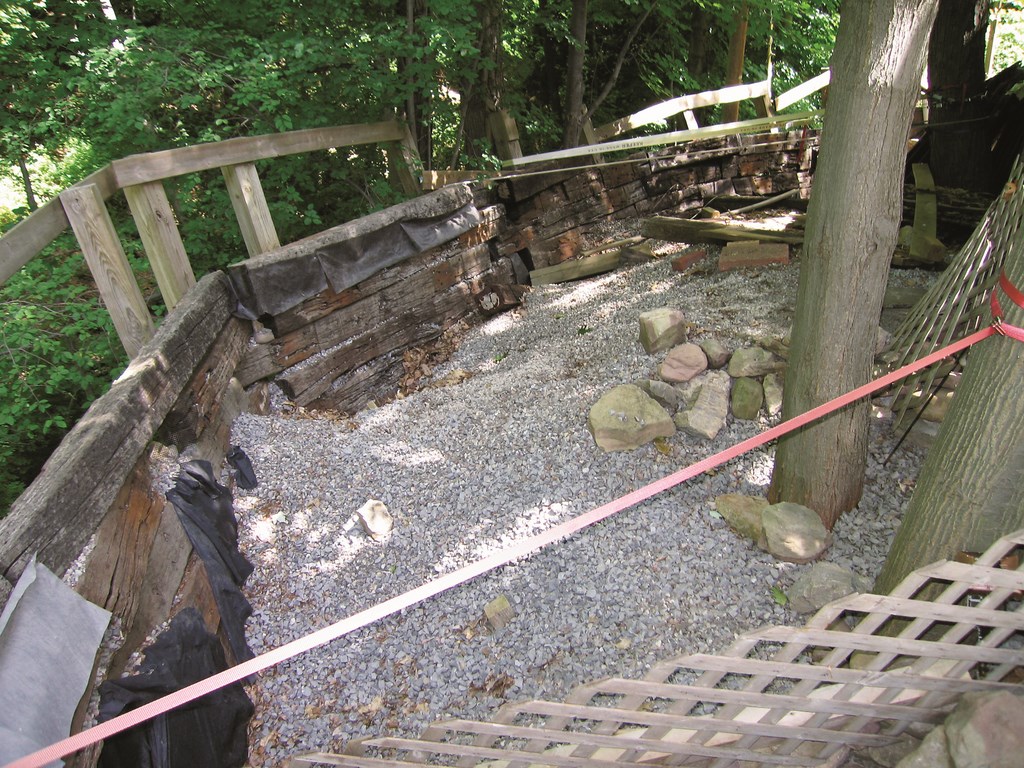 By Bruce Zaretsky
I'm endlessly fascinated by project failures. Just like a driver slowing down to view a traffic mishap, I'm irresistibly drawn to collapsed retaining walls, sunken patios, rows of dead trees, out-of-level decks and various other landscape catastrophes. Whatever has happened, these projects capture my attention.
To be sure, these failures don't approach the gravity of problems that might arise with large architectural structures, but that doesn't lessen our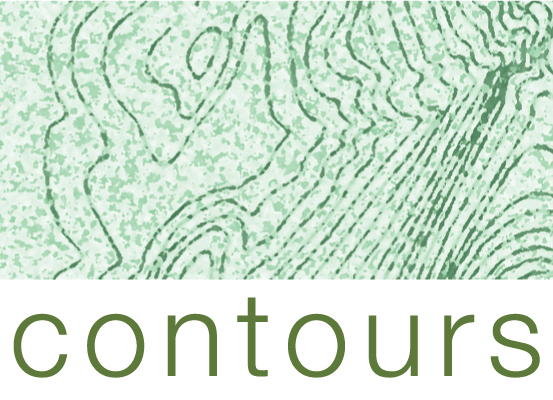 By Stephanie Rose
Beautiful gardens make us happy.
When we walk through or by them on the way to our daily activities; when we happen upon them while driving from one place to another; when we deliberately make them our destination – whatever the circumstances, beautiful gardens bring smiles to our faces and a sense of balance and serenity to
Completing projects on time can be tough enough, but actually accelerating the work to fit within a schedule takes extraordinary focus, says landscape contractor Pat Kirk. It's a challenge he faced in this extremely high-end project, where the need to finish in five months instead of the original eight months forced his team to work at fever pitch – with no sacrifice in quality.

By Pat Kirk
Contractors of all types are notorious for setting impossible-to-keep schedules, thereby disappointing clients and damaging their own credibility in the process. Sometimes, however, situations arise that require landshapers to shrink their established installation timetables, a necessity that will turn up the heat on even the most accomplished of contractors.
For the project profiled in these pages, my clients had something come up that (from their perspective, anyway) necessitated completion of the project much earlier than anyone thought: They were expecting a baby and insisted that our delivery date should happen before theirs.
The challenge we faced with the new timetable – just five months rather than the planned eight – was huge: It required truly constant interaction and communication with the clients and sub-contractors as well as intensive coordinating and expediting of a mind-boggling number of simultaneous processes – enough to drive us all crazy from time to time, but ultimately a
Designing landscapes, says Richard Scott, is very much like painting a portrait: In both cases, you compose shapes, values and colors to make a beautiful work of art. In the first of a series on the nature of color and using it to create landscapes your clients will love, he begins with the fundamentals -- a basic vocabulary that will help you (and your clients) understand color.

By Richard E. Scott
My clients' eyes light up when they first discuss color. They describe intense images of saturated reds, violets, and blues. The more color we can pack in, the better. No one yet has asked me for a garden awash in neutral grays.
But what do they really want? As a landshaper, am I delivering the best service by designing a landscape overflowing with pure, vivid colors? As the hired expert, how am I to produce a landscape design that evokes the feeling they really want?
That end result – the feeling, or emotional response, that the client gets from the garden – will not necessarily be achieved by placing bright colors everywhere. What we want is a garden that sings, not screams, with color. Of course to design this kind of garden, we designers must understand color ourselves.
There is, unfortunately, an abundance of misunderstanding and misinformation on the subject. Let's aim at a more thoughtful understanding of color by approaching it in a logical, sequential manner. Let's explore how color really works, and how to design with color to form compositions that produce the feeling your clients
For years, says surfacing expert Bruce Ferguson, permeable pavements have been seen as a solution to several environmental problems faced by urban spaces. Pervious concrete is one of these materials, and he's convinced that it has the potential to revolutionize landscape design by easing water infiltration into the soil and reducing the need for stormwater-control facilities.

By Bruce K. Ferguson
Think about what happens when rainwater falls on an impervious surface in a big outdoor parking lot studded by the occasional tree: The water dampens the surface, which instantly becomes saturated. Only a minute percentage of water that penetrates the trees' canopies to reach their curb-bound planters becomes available to the trees' roots. The rest almost immediately starts flowing to drain grates or perimeter drainage details and is lost to a stormwater-collection system.
The trees are helped only marginally by the life-giving rain, and the water
Established trees often sustain irreparable damage during construction projects as a result of soil compaction, root damage and/or drought. Protecting valuable specimens from these problems is easy, however, if landshapers and other contractors understand trees' characteristics and their roots' function – and apply some simple measures to ensure their safety.

By Nicholas Mook
In an ideal world, tree roots would never be disturbed and decks, hardscape, structures and plantings would all avoid impinging on a mature tree's space. Too few job sites, however, work that way: In our world of shrinking spaces, homeowners want as much useable space as possible, and this often entails building over and around tree roots.
In the process, contractors all too often cut through roots to accommodate footings and other structural elements and generally ignore trees and their needs for the duration of the construction project. As is also often the case, arborists are brought in to remedy problems only after irreparable damage to a tree becomes evident.
This is true despite the fact that trees generally serve as the anchors of our landscape designs and that most of us know that we should them with significant deference when designing landscapes and beginning construction. Typically, however, protecting a tree and its roots is a low priority for most general contractors and architects – and even some
By Melanie Mackenzie
As the first columnist among several who will be writing in this space, I've been elected to explain what this "Material World" thing is all about. I agree with the editors that it does require some explaining – but not much.
The thought is that we in the landshaping business, designers and installer alike, seldom use a single material all on its own. Even a huge, monolithic concrete deck outside a grand office building will have ribbons of stone or brick to break up the monotony.
The aim of this and subsequent articles – whoever writes them – is to discuss the process we go through in selecting plant and/or hardscape material combinations that ultimately work together to become beautiful and seemingly effortless explorations of style, texture and color. In other words, we'll be looking at projects for which all the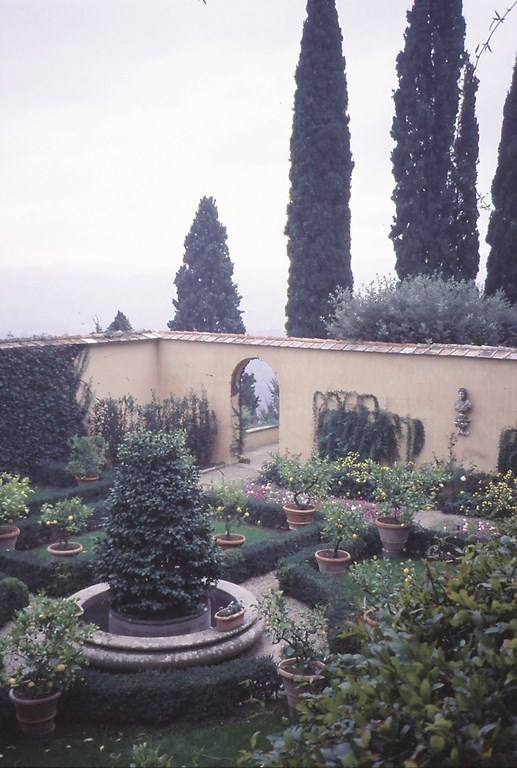 By Maria von Brincken
"No matter how sophisticated you may be, a large granite mountain cannot be denied – it speaks in silence to the very core of your being." – Ansel Adams
The man considered by many to be the father of American landscape architecture often referred to himself as a "garden maker," a self-description by Fletcher Steele that influenced me greatly when I first saw it in a book about him in 1990.
When I think of the word "making" on its own, I see images of human hands crafting cherished artifacts or offerings, while the word "garden" conjures a host of images from Eden to Shangri-La. Taken together, however, the words evoke even more powerful images of the deliberate shaping of places of great beauty and serene repose – an apt definition for any landscape professional.
When I borrowed those