By Bruce Zaretsky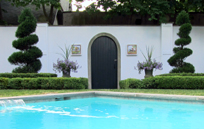 Once I've worked my way through traffic-related issues of patio design (see "Defining the Flow" in the November 9 edition), I turn my attention to an array of other factors that influence the space, starting with
By Bruce Zaretsky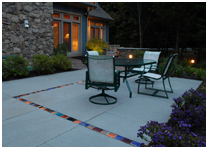 At the same time I'm interviewing my clients about their patios and determining exactly what they want and how they plan to use them (see my article in the October 9 edition of WaterShapes EXTRA!), I'm already thinking about traffic flow. As I see it, this constitutes one of the keys to
By Bruce Zaretsky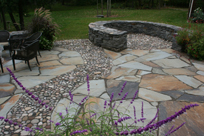 Let's start by assuming that the home's stage is set – that the main entry has been well defined, clearly established and graciously appointed. Let's further assume that friends are coming over and that the weather is nice. In these circumstances,
By Bruce Zaretsky
Last time, Bruce Zaretsky discussed the importance of making a good first impression with a home's landscape, starting with defining a pathway to the main entry. Here, he picks up that discussion while setting a broader front-yard stage.
Today's homes have many entries: front doors, service entries, back doors, garage doors and more.
As a landscape designer, it is always my goal to
By Bruce Zaretsky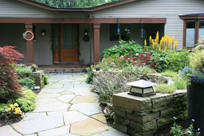 "You only get one chance to make a first impression."
How many times have you heard that in your life? There's a good reason for it: First impressions last – and that's particularly true with a home.
This is why real estate agents typically bring up "curb appeal" when advising clients about how to sell at the best price. Why? Because if prospective buyers drive up and sees a messy, weed-plagued yard, chances are good that they will simply roll on by. And even if they stop, the negative initial impression will be hard to shake as they
By Chris Sullivan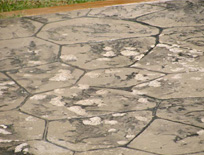 When a problem occurs with a recently installed decorative concrete job, who is responsible? I understand that this is a loaded question and that there are lots of factors to consider, but the question still stands.
This spring, while dealing with a rash of
By Sue Marquette Poremba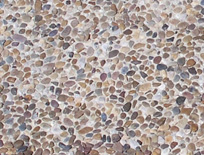 Traditionally, seeding was simple: It meant scattering pieces of rock into the surface of concrete, where they would give decorative flair to a slab.
"Nowadays, seeding has taken on