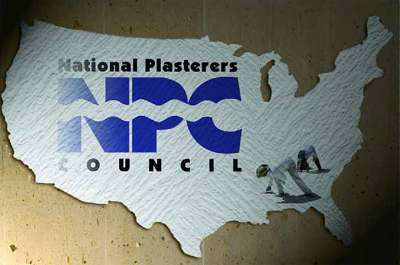 By Bruce Hughes
To celebrate the 20th annual convention of the National Plasterers Council, Bruce Hughes – the organization's founding chairman and former president of one of the industry's largest plastering firms – looks back on NPC's first years and the difficult process by which a feuding group of strong-willed contractors came together to form an association that has become a force for research, standards and industry progress.
I remember it well: The National Plasterers Council's first conference was a compact, one-day event in Los Angeles staged by an association that had only been around for about two years and had to that point been
By Eric Herman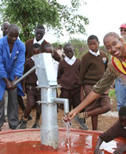 Just before the holiday season of 2010, we were contacted by Dr. Carolyn Rowley, the vice president and chief financial officer at the watershape-control manufacturer Gilderfluke & Co. (Burbank, Calif.). She is also founder of the Machao Orphanage, a facility located about 100 kilometers outside Nairobi, Kenya, in the rural region of Makuini.
Makuini is a place where more than 60 percent of the 1.8 million who live there exist
Interview by Jim McCloskey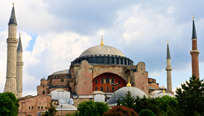 When you ask David Tisherman what it takes to design at the highest levels, the answer comes back in a hurry: "Three things," he says: "education, inspiration and travel."
The first two, he observes, come from hard work in classrooms; close observation of design precedent and the setting; and having an open, inquisitive mind when it comes to sizing up the client and the client's capacity to get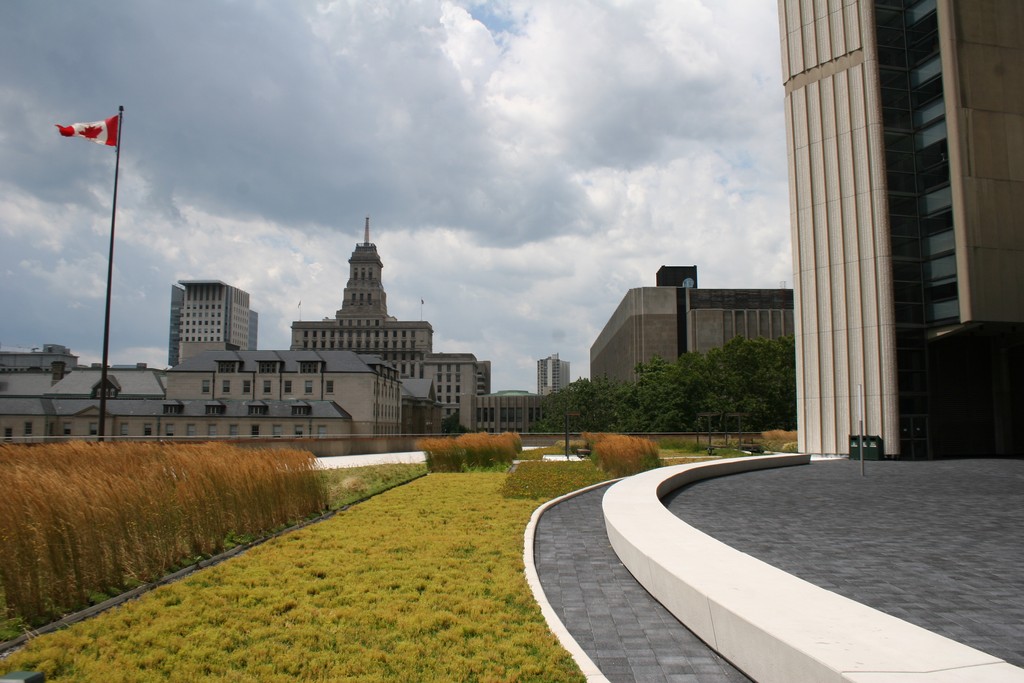 Although they're occasionally the focus of media attention in North America, green roofs and their potential benefits are still relatively unknown quantities unless you happen to be a landscape architect or architect. In this commentary, Steven Peck and Damon van der Linde of Green Roofs for Healthy Cities aim to expand that base to include all watershapers – professionals, they say, who can play key roles in spreading the influence of these systems.
By Steven Peck & Damon van der Linde
Just think of it: There's a design approach that improves energy efficiency, reduces the urban "heat island" effect and provides much-needed green space in places where opportunities for natural stress relief are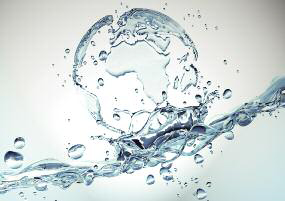 By Brian Van Bower

Not long ago, I was reminded in a big way of the importance of understanding the international nature of our industry.
It was July, and my Genesis 3 partners Skip Phillips and David Tisherman and I were on the Gold Coast near Brisbane, Australia, presenting a program at the Splash! Conference – an experience that, once again, underscored the fact that ours is not just a North American business, but is instead a global industry in which people worldwide share
Interview by Jim McCloskey
In his role in developing business for Olympic Pool Plastering of Norcross, Ga., Shawn Still has spent a lot of time in front of classrooms for trade groups, including the National Plasterers Council, the Association of Pool & Spa Professionals and Genesis 3.
His next educational venture, in which he partners with Shawn Hayes of Delta Performance Products (Covington, Ga.) to teach "ART: The Color of Water," will be part of the first-ever weekend of
Interview by Jim McCloskey



Mark Holden smiles a lot these days, happy with the progress he, David Tisherman and a group of fellow instructors have made in the very short time they've been organizing a new educational program.
That program, called Artistic Resources & Training – or ART for short – is a spinoff of his years of trying to make the study of watershapes part of the curriculum taught to students of landscape architecture in American universities. Holden is a perpetual-motion machine these days, pulling together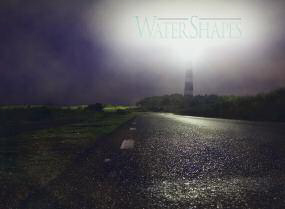 By Brian Van Bower
If you're like me, you look forward to the arrival of every issue of this magazine.
As I see it, WaterShapes provides information that helps me become better at what I do. It's also fun to read, informative and wonderfully affirming in that it shows our industry at its very best. It's truly an indispensible resource, has been responsible for a good measure of the progress the industry has made in the past 12 years – and, unfortunately, it's also struggling to make headway in a tough marketplace.
Let me say this up front: I'm going to lay it on the line about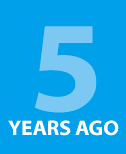 By Greg Danskin
'Those of us in the design and construction industry are engaged in a singularly complicated human endeavor. To make things work,' noted architect Greg Danskin in a March 2008 WaterShapes feature article, 'it's common for many technical disciplines to come together, including soils and structural engineers and contractors and subcontractors as well as architects, interior designers, landscape architects, lighting designers and watershapers – all working in concert to bring form to the goals and aspirations of the clients.
'These professionals unite in designing spaces that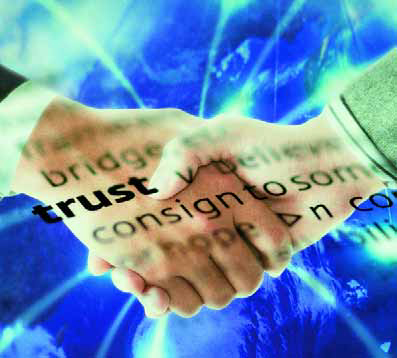 By Brian Van Bower
The Harvard Business Review recently published results of an interesting survey: Overall, they said, some 75 percent of those contacted reported diminishing trust in U.S. business managers and their companies; moreover, their faith in educational institutions, product suppliers and government is on the decline as well – but not to quite such an extent.
It all seems gloomy and pessimistic, but I couldn't be surprised by the findings. In fact, I can
By Mark Holden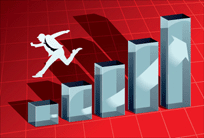 In the first installment of this two-part opinion piece, watershaper and educator Mark Holden offered a scathing critique of what he views as the traditional pool industry. To read Part One in its entirety, click here.

In the second installment of his two-part opinion piece, Holden offers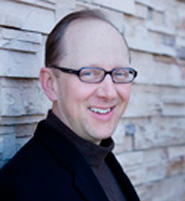 An Interview by Lenny Giteck
In the six years since Dr. Tom Lachocki became CEO of the National Swimming Pool Foundation, NSPF has given more than $3.5 million in grant money for scientific research into aquatics, a figure that represents
By Mark Holden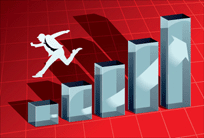 A few years ago, I made a conscious effort to turn my back on the narrow confines of the swimming pool industry and to focus instead on the profession of watershaping and its significantly broader foundation and expressive potential. It was a transition pushed both by