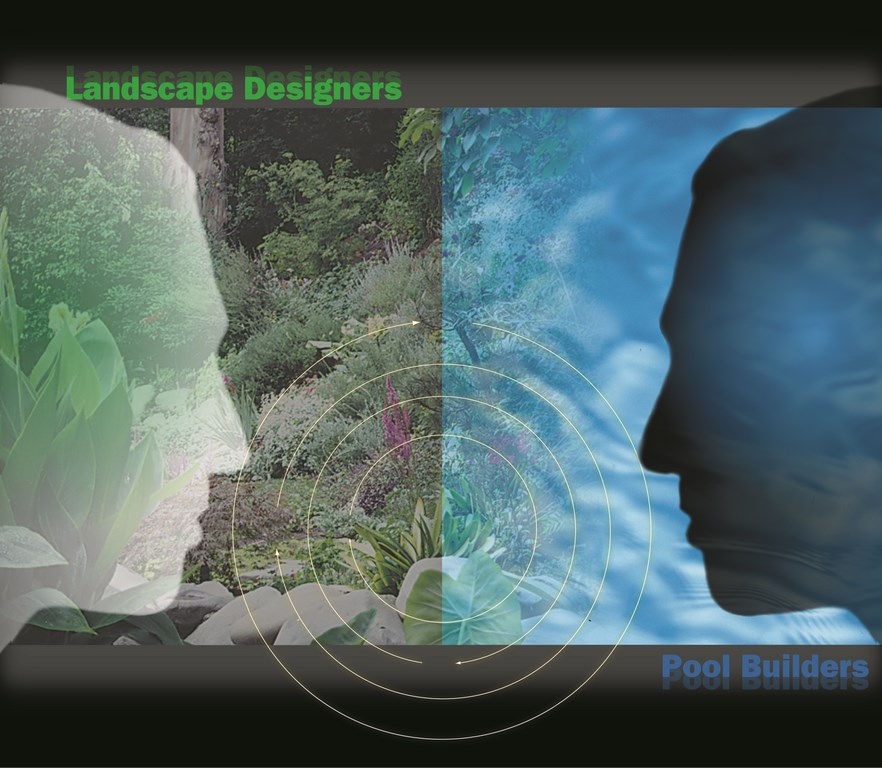 There was a time not long ago when the mere thought of pool builders and landscape designers getting together on equal footing and having meaningful conversations about backyard design would have met with skepticism: There is not, it seems, much love lost between the trades. But times are changing, and if the dialogue begun around a table last August is any indication, there's a tremendous amount to be gained by keeping the communications channels wide open.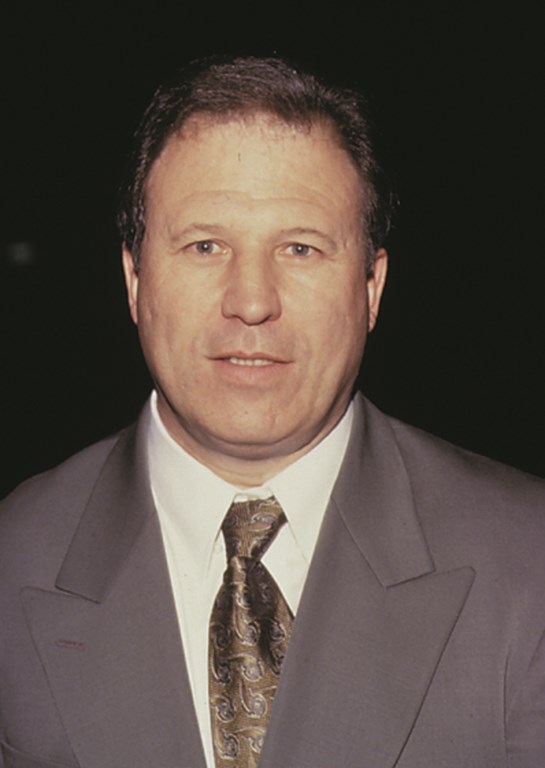 By Vance Gillette
You're sitting at your clients' kitchen table, putting the finishing touches on their backyard pool/spa plan and getting ready to have them sign a contract. Then they say, "We really appreciate that you listened to what we wanted. That salesperson from the other company kept telling us what kind of pool he thought we should have. He just
wouldn't listen.
"Well, that's why we chose you to build our pool."
And you think, how could he have been so blind? What was he thinking? Doesn't he see that his approach drives customers away?
The lesson to be learned from this story is simple. It's taught in all the business schools, at countless seminars and innumerable conferences, and it boils down to one big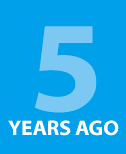 By Mark Holden
'One of the longest-standing knocks against the pool and spa industry is that too many designers and builders rely too heavily on convention and seem disinclined to pursue new paths and ideas no matter how compelling they might be.'
That was the resounding note with which Mark Holden opened his Currents column in April 2009. He continued: 'All too often, pool and spa professionals tend to keep on specifying and installing equipment they've used for years – even if it's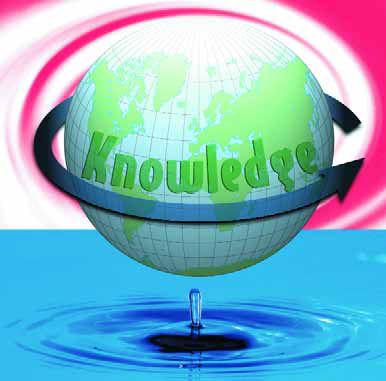 By Brian Van Bower
I've racked up my fair share of professional accolades and honors in the past 20-odd years.
I suppose if I paid too much attention to all that stuff, I might be tempted to think that I know almost everything about my industry – but I wouldn't dream of harboring that thought, because the amount of stuff I don't know has always impressed me a lot more than the pile of stuff I do know.
That simple recognition has made me hungry for knowledge and new experiences and has influenced the way I've always approached my life and my work. In fact, I shudder to think of all the things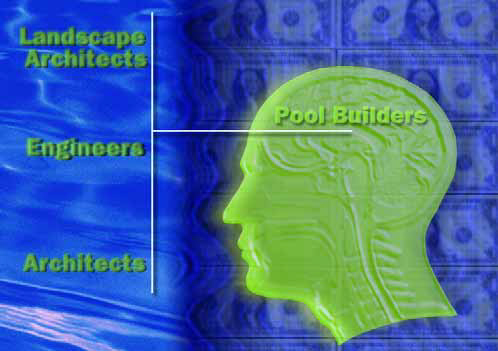 By Brian Van Bower
I'd like to bring up an old observation of mine: In looking at the high-end watershapes that win awards or achieve some sort of public acclaim, it seems to me that the designs are increasingly coming from outside the mainstream pool and spa industry.
This is just a strong impression, and I don't have any statistics to back up my case. But when I look around me and see who's doing the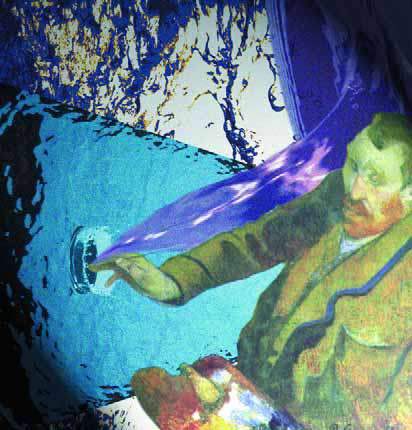 By Brian Van Bower
The way I see it, we watershapers can look at ourselves in one of two ways: as diggers of holes in the ground that hold water, or as artists working with one of the most exciting mediums on the planet.
For a lot of reasons, I like the second of those options, because the first is passive – the sole goal being to contain the water – while the second gets me more deeply involved with a truly amazing and malleable material.
Once we look at water the way a painter sees pigment or a sculptor views stone, we see a potential for dramatic contrasts: Water has a soothing effect, for example, yet it can be tremendously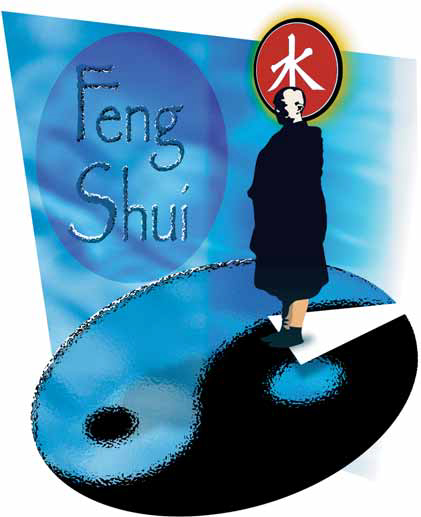 By Brian Van Bower
The words mean "earth luck," and over the last 18 months, at least half of my design-work appointments have been with people who have some concern or interest in the ancient philosophy known as feng shui. In fact, many of these (mostly upscale) customers already own books on the subject and have the expectation that I will factor feng shui principles in as I design their watershapes.
By now, most of us have at least heard of this ancient Chinese philosophy, which is often described as "the art of living in perfect balance." If you're like me, it's been one of those things to which you've never paid too much attention in your own life. But as has been the case with other forms of Asian philosophy and spirituality, feng shui (pronounced fung shway) has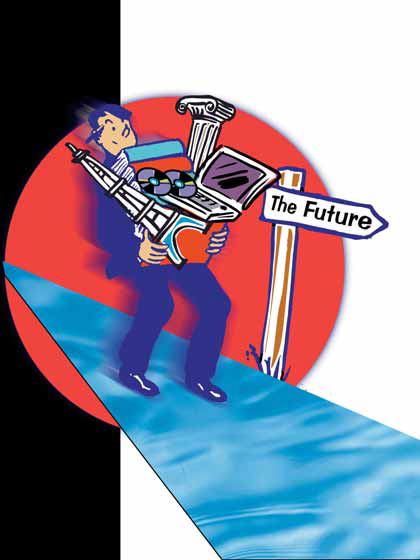 By Brian Van Bower
Not long ago, a gentleman who had attended one of the Genesis 3 schools was discussing an encounter he'd had with some other pool builders. Much to his surprise, one of the people he was talking to told him he'd been crazy for taking the time and spending the money to attend the school.
To me, this is indicative of the sort of mentality that holds our industry back. What the Critic was saying was that his colleague was foolish to have attended the equivalent of a college-level course in aquatic design – a course designed to help him advance in his own line of work.
It boggles the mind, like that whole "dead architect" question and the difficulty some people have in valuing what we can learn from designers who have gone before us. When I'm asked what we, as exalted pool builders at the turn of the millennium, have to learn from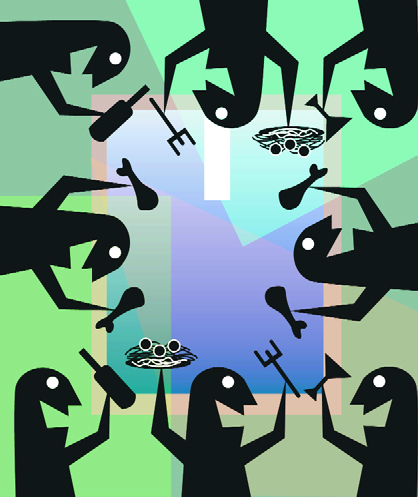 By Brian Van Bower
It's a statement that draws no argument: If you work hard, you should get to enjoy the fruits of your labor.
For all of the obvious truth of that idea, I wonder how many of us hard-working folks in the watershaping trades take the time for those things that bring us enjoyment and a sense of reward. To be truthful, my guess is that far too many of us let the hard work get in the way of keeping promises we've made to ourselves to stop and smell the roses every now and then.
Years ago, I hosted a radio program with my brother, Guy. It was called "The Good Life," and the tagline was, "The Bower Brothers sharing their enjoyment of food, wine and the good life." Neither my brother nor I were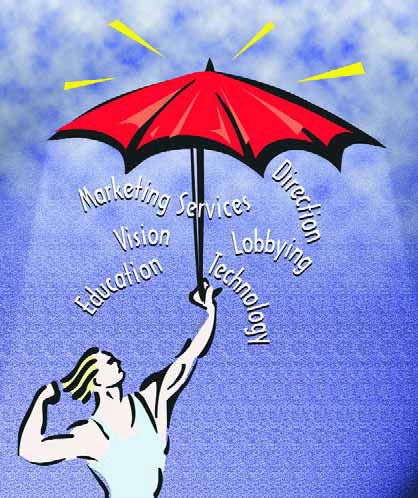 By Brian Van Bower
Through the past 50 years, the watershaping industry has evolved from a small, elite group of contractors serving the needs of a small, elite group of consumers to become a vast industry whose services are in demand across a wide range of socio-economic levels. In fact, it's probably fair to say that in these most recent years of prosperity, watershapes are being sold to more people across broader economic bandwidths than ever before.
Yet for all this demand and the innovation that's been happening, I don't see unity. Instead, I see a massive, diverse "industry" (definitely in quotation marks) with scores of niche organizations, geographic enclaves and specific interests, each moving forward without the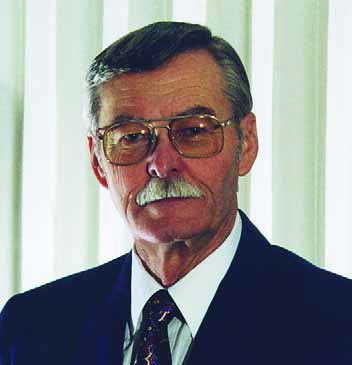 I was deeply saddened when I learned that Jim McNicol passed away in April 2001. He had been struggling with respiratory disease and other ailments for many months – and suffering far more, I'm sure, than he would have ever let on to those around him.
He was a disciplined and creative thinker, and with his passing the industry has lost one of its true innovators and most devoted, respected and admired teachers. For those of us who knew him, we have all lost a good friend.
I knew Jim for more than 10 years, and he was among the first people we turned to when we were framing WaterShapes' content in its earliest stages. His column, "Things Electric," ran in the magazine's premiere issue in February 1999 and was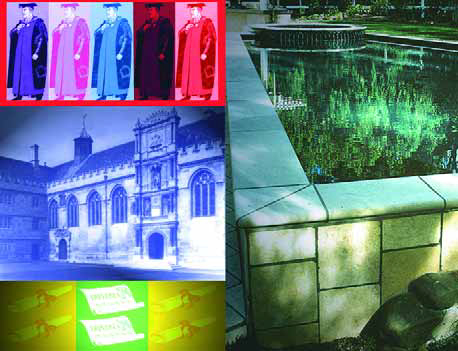 By David Tisherman
It's great that more and more people in the watershaping business are interested in becoming custom designers. The way I see it, the future of the industry rests in the hands of those who strive for creativity and excellence in their work.
Unfortunately, however, there are those out there who are brash enough to declare themselves "designers" without any sort of credentials to back up the claim – that is, without having done what it truly takes to
When it comes to identifying those who've shaped his life and work, acclaimed landscape architect Raymond Jungles doesn't hesitate in naming Brazilian designer Roberto Burle Marx as a singularly profound influence. Famous for bold arrangements of plant materials and architectural forms, Burle Marx's gardens are among the world's most celebrated and studied – a legacy Jungles describes here as a close friend and student of the master.

By Raymond Jungles
I first became an admirer of Roberto Burle Marx while I was a student in landscape architecture at the University of Florida: His remarkable work, which combined a special brand of modernism with the lush potential of Brazilian settings, was incredibly powerful and the major formative influence on my own professional career.
I'd learned how to draw in school and had acquired the technical skills it took to be a landscape architect, but it was seeing how Burle Marx approached his landscapes and paintings – not to mention the way he lived his life – that gave me the spark I needed to define my own approach.
My personal relationship with him began soon after I graduated in 1981. I'd read an article in the Miami Herald about Burle Marx turning 70 and began writing to him in hopes he'd invite me to visit his home in Brazil. A couple of months later, I received a call from my friend Lester Pancoast, a well-known Miami architect. Burle Marx was in town and was staying as his houseguest, Pancoast explained, suggesting that since Burle Marx had a free evening I might want to take him to dinner.
My future wife and I spent a nice evening with Burle Marx, who was reserved but very polite and seemed all the while to be sizing us up. After dinner, we went to Pancoast's home, where Burle Marx showed us