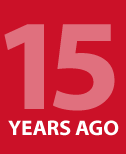 By Brian Van Bower
'Is it honest to say that too few of the swimming pools you find in America's backyards are what one could call well built – and that even fewer of them are well designed? I think so,' wrote Brian Van Bower in opening his Aqua Culture column for April 2002, 'because so many of the pools I see run like junk and look like junk.'
'The environment out there is so unfortunate that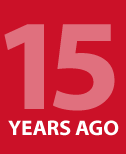 By David Tisherman
'I can be quite outspoken,' declared David Tisherman in opening his Details column in the November/December 2001 issue of WaterShapes. 'Here's the unvarnished truth: No more than a hundred pool builders out there can legitimately call themselves designers, . . . while only a handful design at the very highest level.'
'Almost always, the difference between these top-level designers and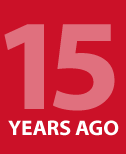 By Brian Van Bower
'If you work hard,' wrote Brian Van Bower to open his Aqua Culture column for September 2001, 'you should get to enjoy the fruits of your labor.'
'For all of the obvious truth of that idea, I wonder how many of us hard-working folks in the watershaping trades take the time for those things that bring us enjoyment and a sense of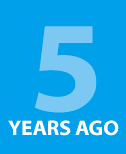 By Brian Van Bower
'As obvious as [it] may seem, it's phenomenally easy to lose sight of the immediate importance of healthful habits,' wrote Brian Van Bower in opening his Aqua Culture column in the July/August 2011 edition of WaterShapes. 'I know deep in my heart that being healthy is a long-term commitment, but I also know how easy it is to set that discipline aside.'
'As we make our way through [the busy] summer season, . . . it's easier than usual to set aside concerns about healthy living in favor of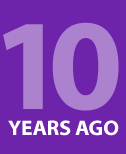 By Brian Van Bower
'In all of the discussions in print and in seminar rooms about advancing the watershaping trades,' declared Brian Van Bower in opening his Aqua Culture column in WaterShapes' July 2006 issue, 'it seems to me there's been a missing voice – that of the client.
'We spend lots of time dissecting, praising, disputing, criticizing and encouraging one another, but somehow we seem to have bypassed the thought that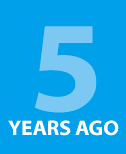 By Brian Van Bower
'What if you were so bad at your job that a person in a related field decided, for the good of his own business, he had to learn your business and replace you rather than cope with your incompetence?' That's how Brian Van Bower eased his way into his Aqua Culture column in the May/June 2011 issue of WaterShapes. 'Most people,' he continued, 'would say that this would be a justified response to the fact that you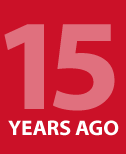 By David Tisherman
'It's great that more and more people in the watershaping business are interested in becoming custom designers. The way I see it,' wrote David Tisheman to start his May 2001 Details column, 'the future of the industry rests in the hands of those who strive for creativity and excellence in their work.'
'Unfortunately, however, there are those out there who are brash enough to declare themselves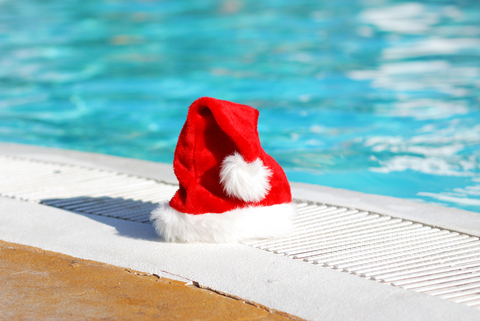 By the WaterShapes Elf
As we acknowledged when we first spoke with him in 2010, the subject of this interview is known by many names in many places – Father Christmas, Père Noël, Kriss Kringle and Saint Nicholas, among others. But in America, wide-eyed children of all ages mainly know him as Santa Claus.
Imagine our surprise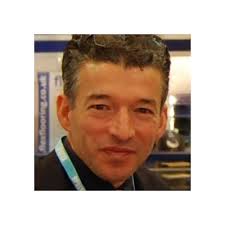 By Skip Phillips
Andreas Sofikitis, president of Sofikitis Decorative Stones, passed away on October 28, 2014, the victim of a hit-and-run accident.
I first met him at a trade show more than a dozen years ago and was immediately struck by what a nice guy he was as well as his level of enthusiasm and passion for his work. But I was even more impressed when I saw what he was producing in his fabrication shop and recognized that he was a game-changer in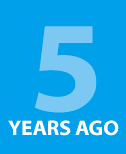 By Mark Holden
'Have you had just about enough of the current chatter about the environment? Have the terms "global warming," "carbon footprint" and "sustainable landscape" become more irritating to you than they are inspiring? If so,' wrote Mark Holden in his Currents column for February 2010, 'all I can say is that I don't think you'll like the future.'
'In fact, the green movement . . . is rapidly on its way to becoming a mainstay of our shared cultural consciousness. While there are certain political and social aspects of the discussion that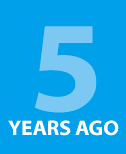 By Brian Van Bower
'The Harvard Business Review recently published results of an interesting survey: Overall, they said, some 75 percent of those contacted reported diminishing trust in U.S. business managers and their companies; moreover,' added Brian Van Bower in starting his Aqua Culture column in WaterShapes' January 2010 issue, 'their faith in educational institutions, product suppliers and government is on the decline as well.'
'It all seems gloomy and pessimistic, but I couldn't be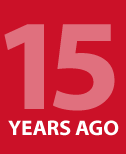 In August 1999, more than 30 professionals gathered at a small college in Southeastern Ohio to talk about water and absorb the rudiments of a collective "Philosophy of Design." In attendance were Rick Anderson and Richard Dubé of the Whispering Crane Institute and the Genesis 3 team, including Skip Phillips, Brian Van Bower and David Tisherman – all of them anxious to engage in a roundtable discussion about shared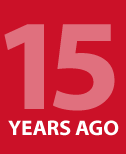 In August 1999, more than 30 professionals gathered at a small college in Southeastern Ohio to talk about water and absorb the rudiments of a collective "Philosophy of Design." Organized by The Whispering Crane Institute, the conference was as much about attitude as it was about the practicalities of designing with water.
In attendance were Rick Anderson and Richard Dubé of the Whispering Crane Institute and the Genesis 3 team of Skip Phillips, Brian Van Bower and