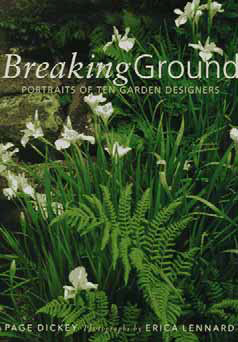 By Mike Farley
It's no exaggeration to say that landscape design, whether residential or commercial, is in something of a rut these days. Nor is it saying anything new.
Even in settings separated by great distance – a planned community in Plano, Texas, for example, compared to one in Toms River, N.J. – you'll find almost the exact same hardscape and planting treatments. There's just an incredible homogeneity in design these days.
If you find yourself depressed by that predictability (or are stuck in those creative doldrums yourself), I strongly recommend picking up a copy of Breaking Ground: Portraits of Ten Garden Designers (Artisan, a division of Workman Publishing, 1997). Written by Page Dickey, this heavily illustrated 208-page text treats us to insightful and intimate looks at a set of extraordinarily diverse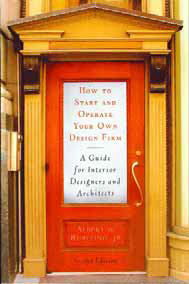 By Mike Farley
If there's one thing most designers of all types have in common, it's that we tend to possess built-in senses of personal independence. I believe that's why most of us, at some point or other in our careers, consider taking the big step of going out and starting our own practices.
I haven't done that as yet, and a big part of the "why" has to do with knowing that a great many of those who do hang their own shingles wind up failing – often sooner rather than later. Yet even though I enjoy the security of working for a company rather than running one myself, I must confess that, for a long time now, the idea has intrigued me – if for no other reason than I want to know what it takes to make a go of it.
That's how I came to pick up a copy of How to Start and Operate Your Own Design Firm by Albert W. Rubeling, Jr. (2nd edition, Allworth Press, 2007). This 240-page text offers a wonderfully thorough discussion of the challenges I'd always imagined, and I think it would be of use even to those who are already up and running in addition to those who are only contemplating or curious about taking the plunge.
The author obviously has a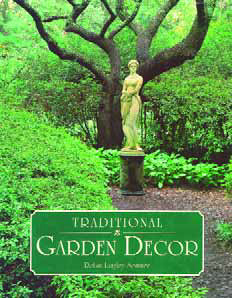 By Mike Farley
I do much of my work in the residential market, and it's increasingly common for my clients to have relatively small yards for which they want something both unique and special.
In those settings (and in larger ones as well, but often not as critically), I've found that it's the small touches that make the most difference. Frequently, it's these simple decorative elements that transform designs into unique compositions that reflect clients' personalities and gives their homes that special feeling.
Yes, you can create terrific swimming pools and other watershapes and include wonderful hardscape or shade structures and landscaping in any project, but especially in compact spaces, the character of those elements may not be fully expressed or realized until you add these finishing touches.
I recently found a wonderful book that shows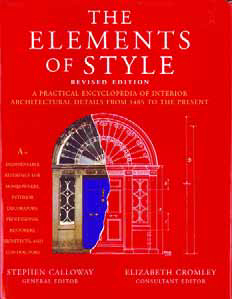 By Mike Farley
When people ask me how I approach the design process, I tell them it's always based on three things: The clients' ideas about what they want; the site's characteristics; and the architecture of the home.
If I had to pick one of those factors that's been the most challenging for me to master, I'd have to say it's been gaining a firm grasp on architecture and the details that make up architectural styles. And when I've been asked where that kind of background can be gained in the form of a reference book, I've always been at something of a loss to make a recommendation.
Basically, it's tough to narrow things down because architectural design is so huge a topic. Without an architect's educational background and training, I've been left to pick up what I can mostly by paying attention to what I see around me – a challenge in itself in my area, where most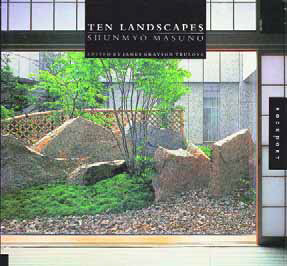 By Mike Farley
For a long time now, I've been dismayed by what I see when certain of my fellow watershapers attempt to incorporate "natural" elements into their pool designs. The ubiquitous piles of rocks and the odd grottos slapped onto the ends of freeform pools are so common I can only conclude that too few of us know any better.
This has led me to seek out design guidance that can teach us all how to do a better job of representing nature in our work – a quest that inevitably brought me to books on Japanese gardens. What I've found here is a tradition filled with concepts that transcends cultural boundaries and can easily be applied to projects in any number of styles or settings.
It's all about the disciplined and detailed use of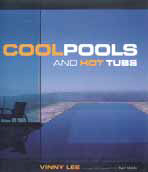 By Mike Farley
As I've reported previously, the past few years have seen a proliferation of consumer-oriented books on custom swimming pools. Most put the emphasis on images rather than written information, but I don't object: They're generally loaded with beautiful, inspirational projects and terrific photography.
In fact, I use many such publications as sources of ideas and frequently share them with clients as we move into the design phase. But I've found that I need to pick and choose within some of them: While the projects are often executed at a very high level, some aren't all that great.
With that one occasional caveat, I've recently been through four of these books – and this time around, they all focus mainly on pools in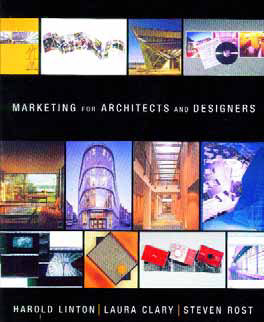 By Mike Farley
It only makes sense that designers should promote themselves in ways that reflect their abilities.
When we look at the materials many watershapers use to market their services, however, it's obvious that everything from business cards to brochures and web sites has often been assembled without much attention being paid to how messages are conveyed in words, images or graphics.
Recognizing these shortcomings in others prompted me to reflect on my own approach to marketing and promotion – which in turn led me to pick up a copy of Marketing for Architects and Designers by Harold Linton, Laura Clary and Steven Rost (W.W. Norton & Company, 2006). As the helpfully descriptive title indicates, this 150-page, beautifully illustrated text defines what designers need to know about

By Mike Farley
For a long time now, clients and prospects have been asking me about exterior facilities that will enable them to cook, dine and entertain in their backyards.
It's been so prevalent, in fact, that I've mentioned the trend in this space on a couple of occasions – noting once or twice my frustration about the lack of books available for me to use in meeting the need. The sheer demand for these features seems to have arrived several steps ahead of publishers' being able to put books on the shelves.
In the past year, however, that picture has changed. Just recently, in fact, I picked up four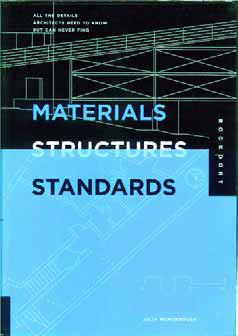 By Mike Farley
As watershape environments become increasingly integrated with homes and overall exterior spaces, increasing numbers of our clients are asking us for associated structures – everything from outdoor kitchens and dining areas to arbors, cabanas and pool houses.
In my case, just about every single design I tackle includes one or more of these features. What this means is that we watershapers are effectively being drawn into the world of architecture. While we may not ultimately design or build these structures, at the very least we need to be familiar enough with their ins and outs that we can talk about them intelligently in the context of a given project.
I've picked up a lot of basic knowledge through experience and close observation, but I recently decided to seek out a formal reference that would help me give definitive answers to a wide range of these questions, some as simple as inquiries about how much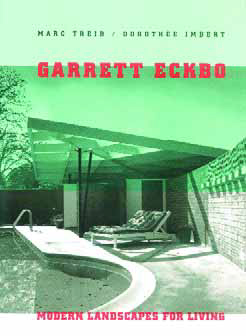 By Mike Farley
By now, we all know that pools and certain other watershape forms have been around since ancient times. It's my strong suspicion, however, that most of us who design and build backyard swimming pools today would fail a pop quiz about those who pioneered the 20th-century genre of pool design.
I was among you in not knowing, for instance, about the seminal role played in this arena by a man named Garrett Eckbo – this despite the fact that he's one of the icons of landscape architecture.
As a founding member of (and the "E" in) EDAW, Eckbo was responsible for some of the grandest public spaces in the United States. He was also, it seems, an innovator in residential garden and pool design who put his stamp on just about every basic pool form we use today.
I picked up this knowledge from a book by Marc Treib and Dorothy Imbert called Garrett Eckbo: Modern Landscapes for Living (University of California Press, 1997). The 190-page volume covers the major career phases of a California-based designer and longtime professor who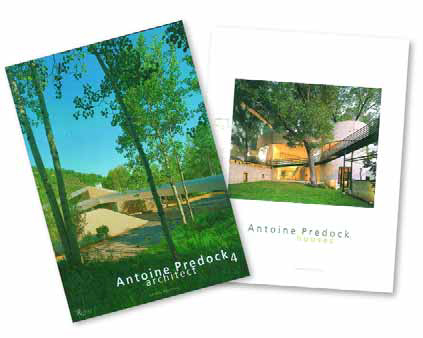 By Mike Farley
For years now, we've all heard that consideration of a site and its surrounding environment is one of the things that separates the average from the truly great projects. For my part, as I've grown as a watershape designer, I've found this simple concept carrying more and more weight in my work.
With that site-driven value system somewhere in mind, I recently came across two books that provide some of the most compelling examples of this approach I've ever seen.
It all started when I read a newspaper article about architect Antoine Predock, the 2006 recipient of the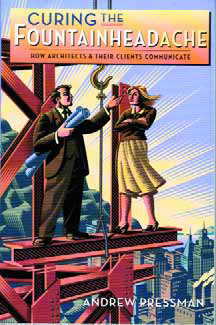 By Mike Farley
When it comes to design in the watershaping industry, I see all of us who creatively put pencils to paper as being in states of transition – particularly where I live in the pool/spa realm, where design has traditionally been used as a sales tool and charging for design work was largely unheard of as a service above and beyond construction.
All that is changing – and for the better, I think. But with more and more of us gravitating in the direction of professional design consulting either within companies or on our own, what's to guide us as we reach toward that goal?
A book I've just read may be a big help: Andrew Pressman's Curing the Fountainhead Ache: How Architects and Their Clients Communicate (Sterling Publishing Co., 2006) has led me to recognize that good design is mostly about establishing effective dialogue with clients. Indeed, he has convinced me that the way I talk to my clients – and, as important, how well I listen to what they have to say in return – has everything to do with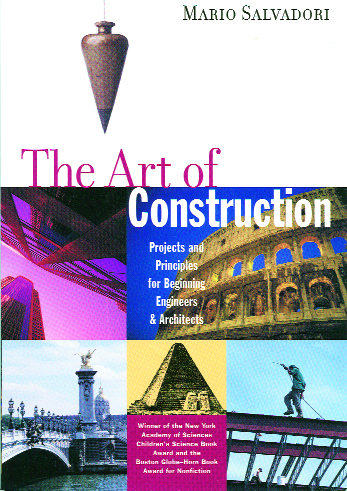 By Mike Farley
Most watershapers know that the work we do requires knowledge across a wide range of disciplines – a cluster of skills that includes, among others, geology, materials science, structural engineering, construction techniques, hydraulics, architecture, art history, color theory, drafting and more.
As jacks of all trades, we don't really need to be "expert" on all of these fronts, but without a working knowledge of the technical and aesthetic disciplines involved in creating quality work, it's difficult to ensure the success of any given project.
There's no question that some of us are better at certain disciplines than others, and it's up to us to recognize our strengths and weaknesses and fill in the gaps of our understanding as best we can. When it comes to structural engineering, for example, few of us qualify as bona fide engineers: That takes years of schooling and rigorous licensing processes. But almost all of us work with precise structural designs that are specific to the vessels and associated structures we design and/or build.
In other words, we may not be engineers, but we sure as heck need to