By Mike Farley
Note: This book review was first published in the November 2008 issue of WaterShapes. Given what has happened in the economy since then, we think the book is just as relevant today as it was then — perhaps even more so.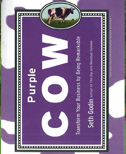 As 2008 draws to a close, it's apparent that we are
By Mike Farley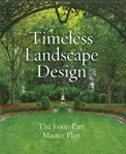 When I was a landscape architecture student, my coursework on residential landscape design wasn't much to speak of — just one project in a single course. In those days, in fact, expressing any interest in residential spaces made you
By Mike Farley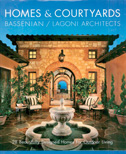 There was a time not long ago when most of my clients wanted swimming pool environments that were designed to suit a design theme of some sort that was separate and distinct from the house. It wasn't unusual, for example, for clients here in Texas to ask for outdoor areas that replicated Rocky Mountain settings or tropical lagoons.
Those projects still come along from time to time, but in the past few years, increasing numbers of my clients want
By Mike Farley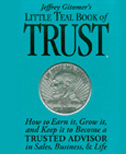 I've spent some time in the past couple months looking for a good book about trust.
I ran into some clunkers along the way, with many of them impressing me with how boring and preachy they could be. But I never had
By Mike Farley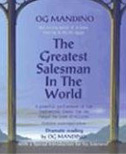 When times are tough, I sometimes find it useful to think about the things in life that I'm able to control while giving less thought to those I can't. The plain fact is, no matter how troubling the news is or how tough the economy makes our working lives, nothing
By Mike Farley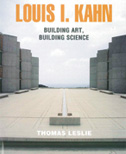 Earlier this year, I attended the Texas Pool & Spa Expo in Fort Worth — and, upon arrival, was treated to an unexpected earful.
As soon as I reached the show floor, I walked over to greet my friends at the Genesis 3 booth. Before I could even get in a good round of "hellos," David Tisherman asked me if I'd ever been to the
By Mike Farley

Whether we think of them this way or not, watershape and landscape designs have the ability to create emotional responses among our clients.
In that sense, we're actually in the business of provoking those feelings. When we do things right, the conjurings are positive and are at their best when we successfully forge links to our clients' treasured experiences. If we miss the mark by not properly considering
By Mike Farley

As someone who has spent years digging into the history of landscape and watershape design, it comes as something of a surprise to me that, alongside the luminaries who dominate discussions of the origins of familiar design approaches, motifs and styles, stands at least one practitioner who is not
Read more: Remembering Ferruccio Vitale
By Mike Farley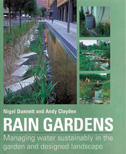 The numbers are eye-popping: Just about one percent of all the water on Planet Earth exists as fresh water suitable for human consumption. And depending on where you live in the United States, anywhere from a quarter to almost half of that precious resource
By Mike Farley

Those of you who've followed this column for any length of time know that it's all about my hunt for resources that will help me become better at what I do. As I see it, my job here is to share what I discover in the hope that my own information-seeking journey
By Mike Farley

Concrete is an utterly amazing material, but it's so widely used — so pervasive in our world — that it's easy for the average person to take it for granted and barely give it a second thought.
As watershapers, of course, we don't have the luxury of

It might sound a bit strange to put it this way, but when it comes to design work, one of the most useful things you can do is to think about how you think about design.
If you're like me and have been working as a watershape designer for more years than you care to count, much of what you do is now