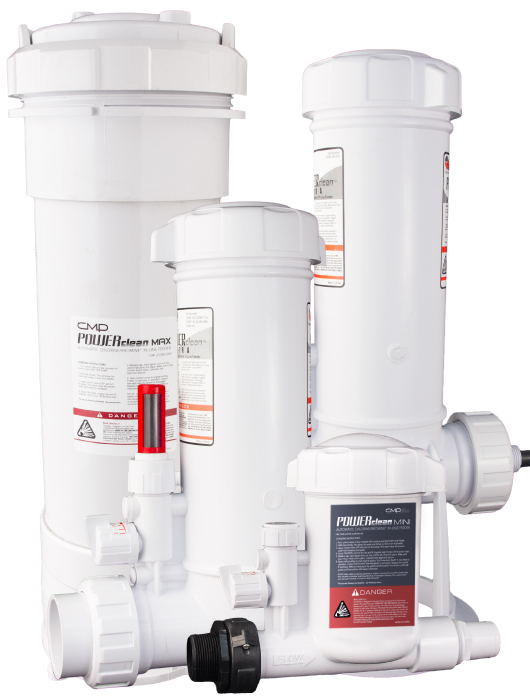 Custom Molded Products (Tyrone, GA) has introduced Powerclean Ultra VS, a high-flow chlorinator engineered for use with variable-speed pumps. The system can generate chlorine at flows as low as 20 gallons per minute (compared to other systems that need flows of 40 gpm to function), and does so without creating high levels of back pressure. For details, click here.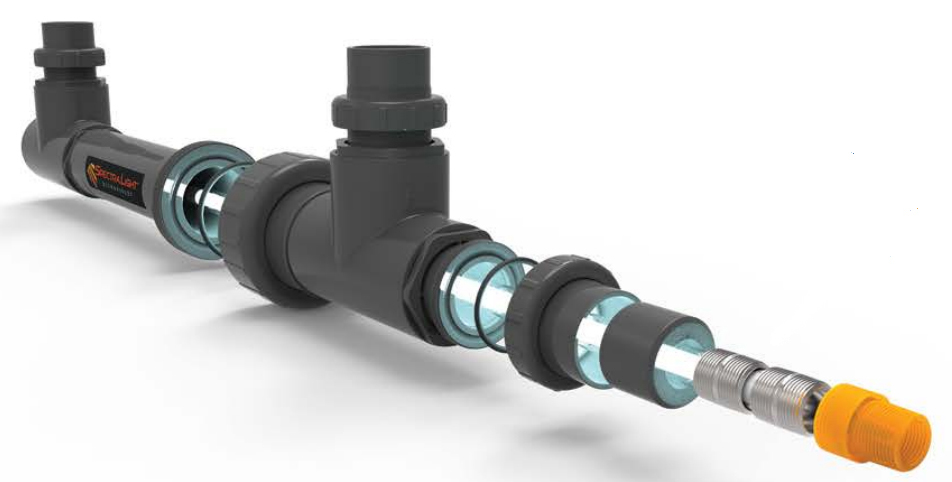 SpectraLight Technologies (Georgetown, TX) makes ultraviolet sterilization systems for use with both conventional and saltwater pools. The systems feature high-intensity UV-C germicidal light to target all microorganisms as they pass through the cell, destroying 99% of all bacteria, viruses, algae, giardia, parasites, spores and protozoan cysts. For details, click here.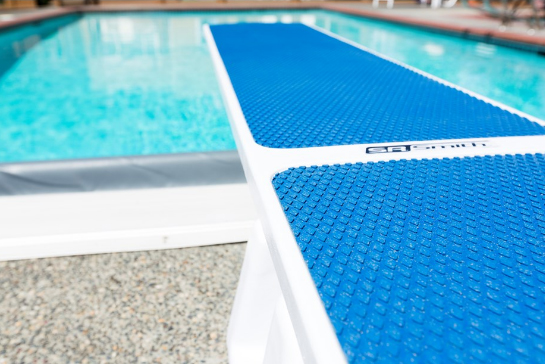 S.R.Smith (Canby, OR) offers TrueTread diving boards. Featuring a unique surface texture that has a modern, sporty look and feel, the units are gentle on the feet and are available in six- and eight-foot lengths in red, blue or grey. They can be used in new installations or serve as diving board replacements with most of the company's diving stands. For details, click here.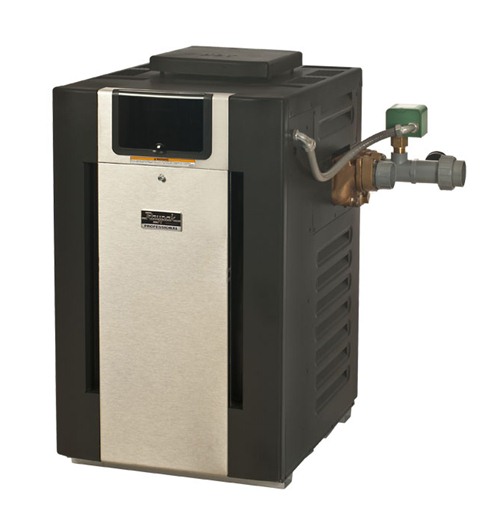 Raypak (Oxnard, CA) now offers a Professional Series of gas pool heaters. Designed for commercial properties (apartments, condos, hotels, motels, schools, parks, community and high-end private pools), the stainless steel units are resistant to salt air, come in 266,000- and 399,000-Btu models, feature microprocessor controls and have rugged heat exchangers. For details, click here.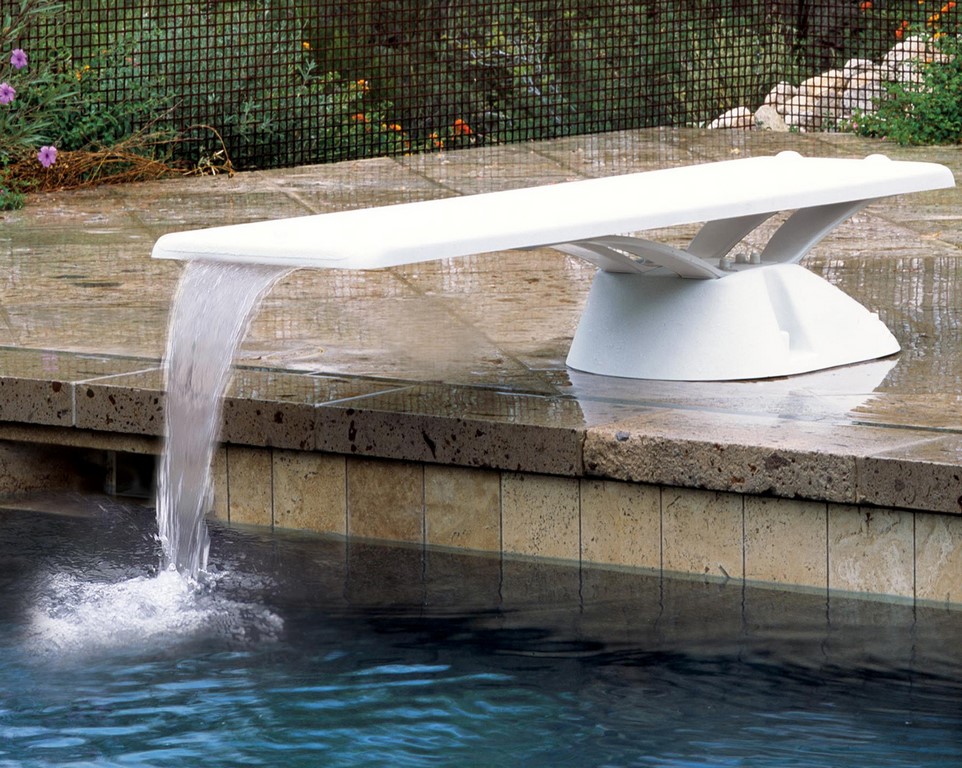 Inter-Fab (Tucson, AZ) manufactures the Edge Diving System for applications in which rust is an issue – as with salt-chlorinated swimming pools. Made from acrylic and fiberglass with composite springs, the system can be used in new construction or in retrofits and comes in four colors. It can also be equipped with an available waterfall option. For details, click here.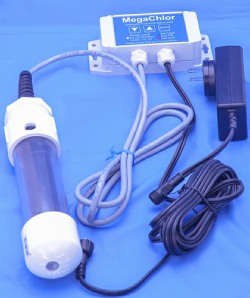 ControlOMatic (Grass Valley, CA) manufactures MegaChlor, a salt chlorine generator for swim spas and swimming pools holding up to 17,000 gallons of water. The easy-to-install system uses an electrolytic process to produce pure chlorine. The chlorine kills bacteria and algae while making the water silky, soft, refreshing and sparkling clear. For details, click here.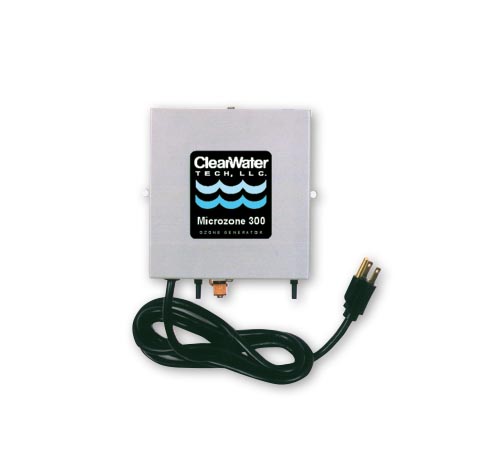 ClearWater Tech (San Luis Obispo, CA) makes the Microzone Series of corona-discharge ozone generators. The compact, plug-and-play units are wall-mounted, require no air preparation and are designed to operate in a wide range of environments including residential pools and spas and ornamental waterfeatures that require disinfection. For details, click here.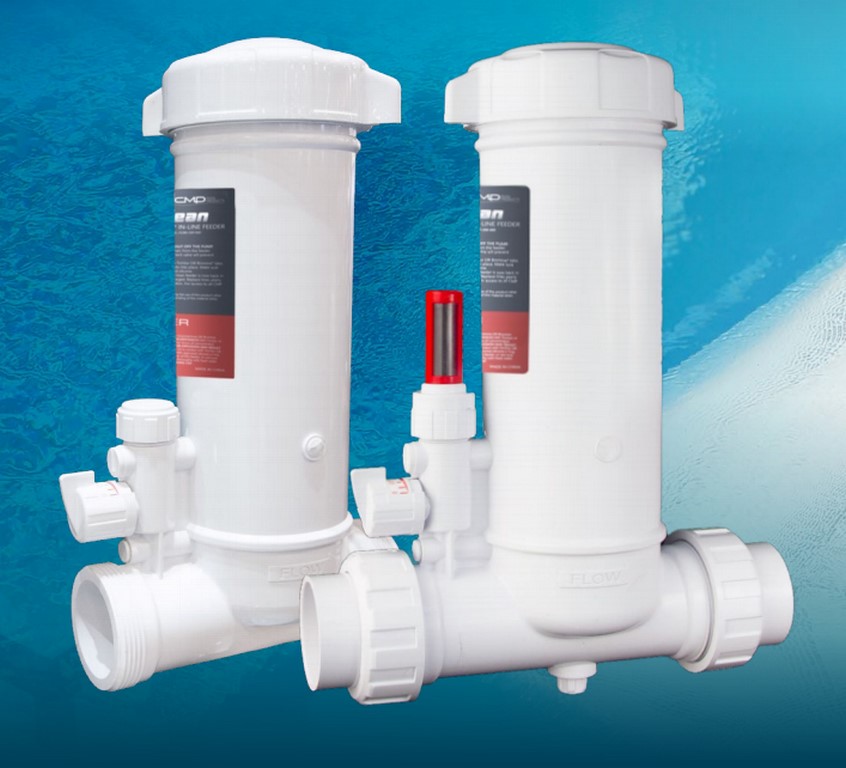 Custom Molded Products (Tyrone, GA) has launched Powerclean Ultra VS, a chlorinator designed to maintain high chlorine flows with low-flow variable speed pumps. The units hold 12 three-inch tablets or five pounds of one-inch tablets and effectively treat pools from 5,000 to 50,000 gallons. Retrofit kits are available to upgrade existing systems. For details, click here.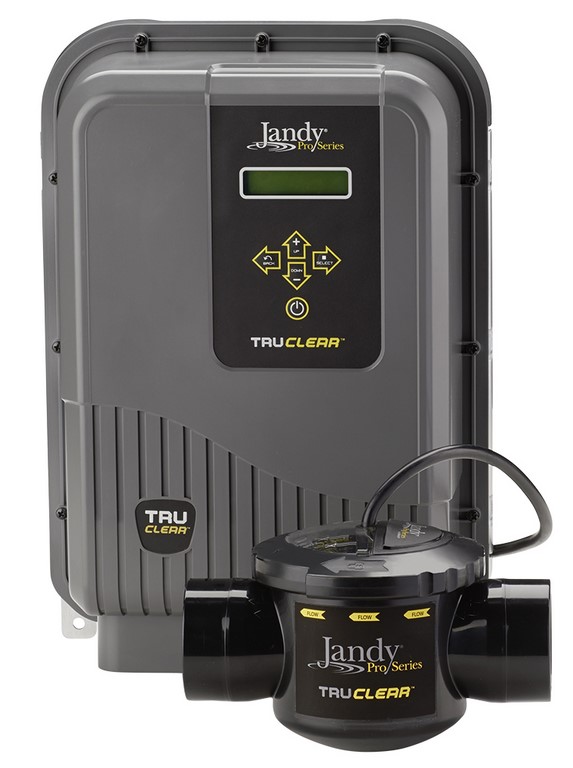 Zodiac Pool Systems (Vista, CA) has unveiled the TruClear saltwater chlorinator as part of its Pro Series line. Easy to install, use and service, the devices are made with the company's Never Lube valve material and feature a transparent window for blade viewing, an easy-to-remove cell for fast cleaning and low-flow operation for use with variable-speed pumps. For details, click here.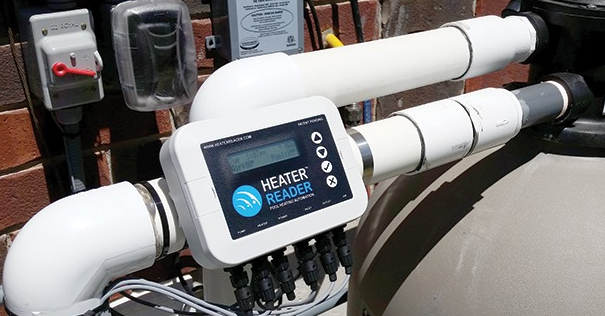 WiFi Pool Solutions (Barrie, Ontario, Canada) now offers HeaterReader, a wireless automation device that controls a swimming pool's heater and pump from anywhere in the world. The easy-to-install unit sends emails and notifications to let a homeowner or property manager know when equipment is running or when malfunctions occur. For details, click here.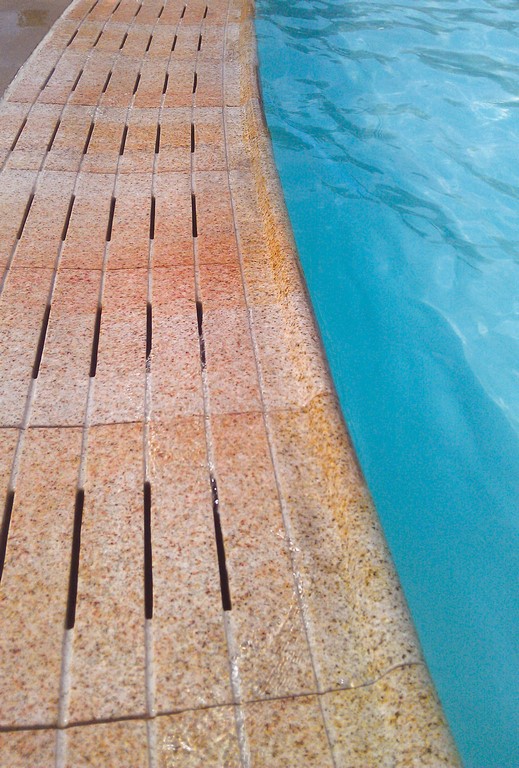 RenoSys (Indianapolis, IN) introduces GraniGrate, a slotted coping system for use in a range of swimming pool and spa applications for hotels, country clubs, fitness centers, private clubs or any facility looking for a durable, architectural look. The product is made to specification, comes in multiple colors and styles and can be top- or flush-mounted. For details, click here.
Endless Pools (Aston, PA) manufactures the SwimCross Exercise Model X500, a jetted swim spa with air-free fittings for a less turbulent current. The jets are driven by two pumps and operate on five output levels, and there are water-workout settings for rowing, resistance exercise or relaxing hydrotherapy – options suitable to all ages, sizes and skill levels. For details, click here.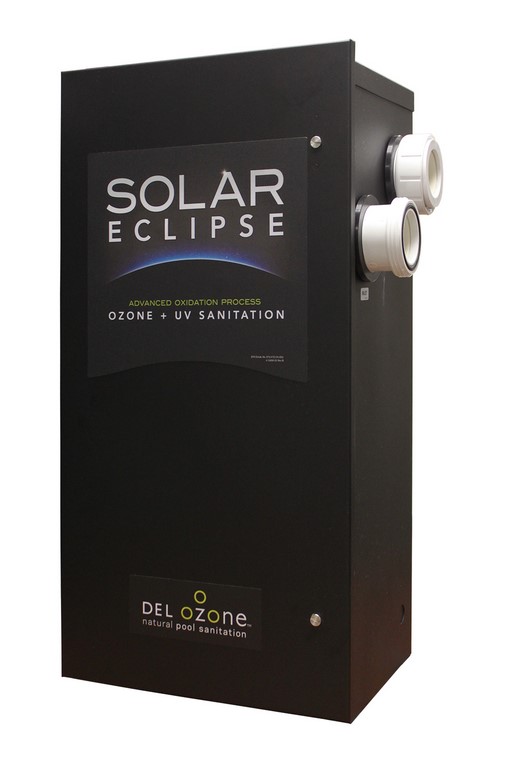 DEL Ozone (San Luis Obispo, CA) has introduced Solar Eclipse, a sanitizing system for residential pools. The compact unit includes both a corona-discharge ozone generator and a low-pressure ultraviolet lamp, generating hydroxyl free radicals and providing the benefits of both technologies for optimal water clarity and increased contaminant removal. For details, click here.