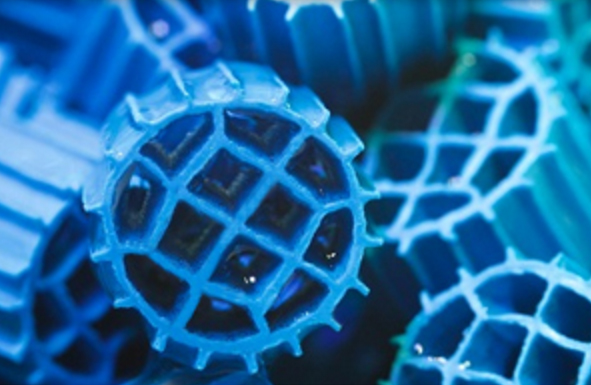 Certikin (Witney, Oxfordshire, England) is the worldwide distributor of the OC-1 Filtration Medium. This recyclable material, which takes advantage of the dynamics of variable-speed pumps, is a filtering system that works through settlement rather than traditional forms of entrapment and offers a high debris capacity while reducing head loss and energy costs. For details, click here.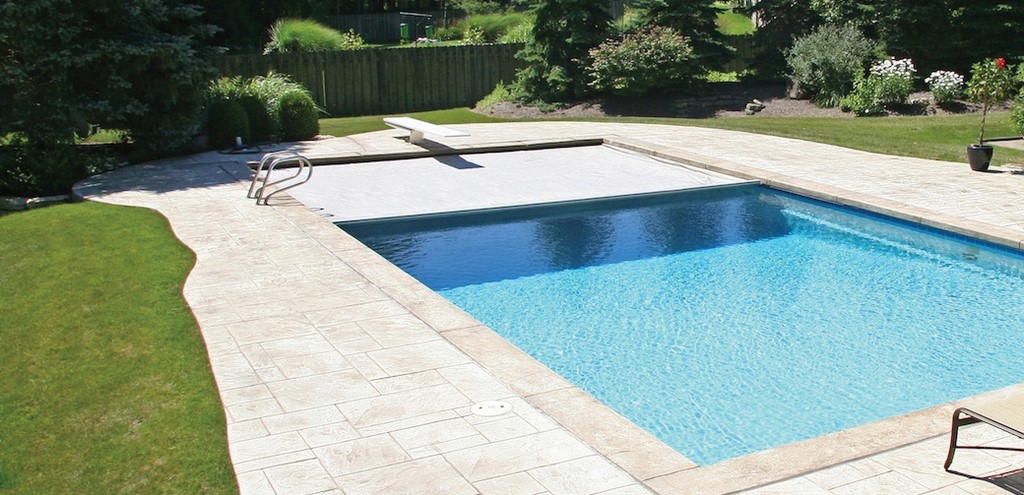 Automatic Pool Covers (Westfield, IN) has launched AutoGuard, a system designed to simplify the safe operation of the company's line of recessed, deck-mounted and under-track automatic pool covers. The unit uses real-time diagnostics for problem prevention as covers open and close as well as for the early detection of potential maintenance issues. For details, click here.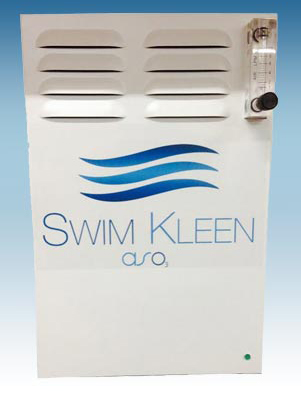 Aqua Sun Ozone International (Palm Springs, CA) has added the SwimKleen Pool Unit to its line of water purification products. Operating with filtered, ambient air, the compact system keeps water safe, clear and clean with minimal use of chemicals, producing ozone at a level of two grams per hour at flow rates between 50 and 75 gallons per minute. For details, click here.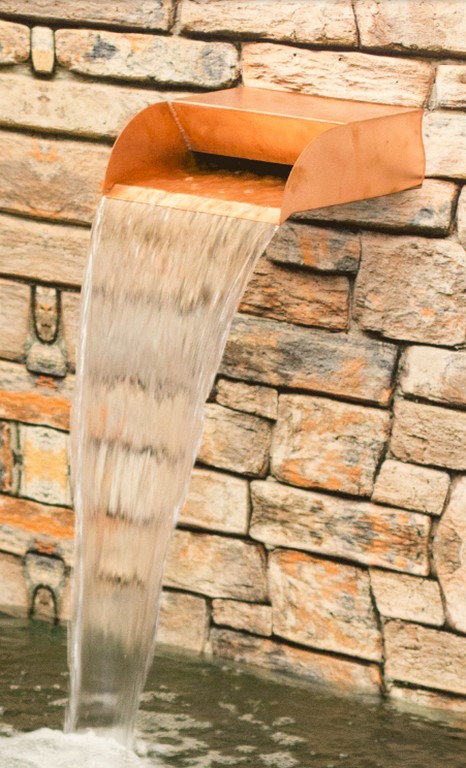 Pebble Technology (Scottsdale, AZ) has added 100-percent copper scuppers to its Fire+Water Elements line. Engineered to provide an appealing cascade of water under a wide range of flow conditions, the units come in three styles – sheet flow, trough flow and chute flow – and have dual-stage internal weirs that produce balanced, consistent flows. For details, click here.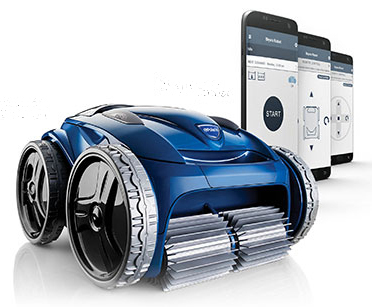 Zodiac Pool Systems (Vista, CA) has released the Polaris 9650iQ Sport, a robotic pool cleaner that operates through the company's iAquaLink controller. Not available online, the units' performance can be monitored remotely with an array of cleaner-status alerts (including a dirty-canister indicator) and has four-wheel drive so it won't get stuck. For details, click here.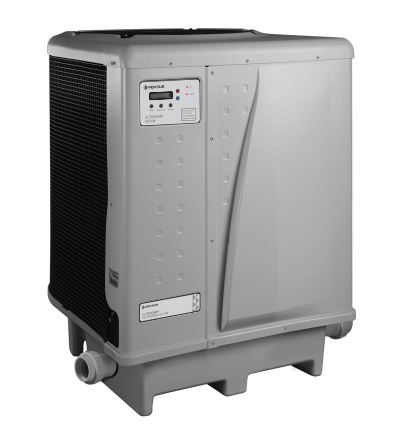 Pentair Aquatic Systems (Sanford, NC) now offers the UltraTemp heat pump. Charged with non-ozone-depleting refrigerant, the unit has a titanium heat exchanger for long, corrosion-free performance; LCD controls with intuitive, easy-to-follow readouts; and a system that monitors water temperature to maintain desired heating levels. For details, click here.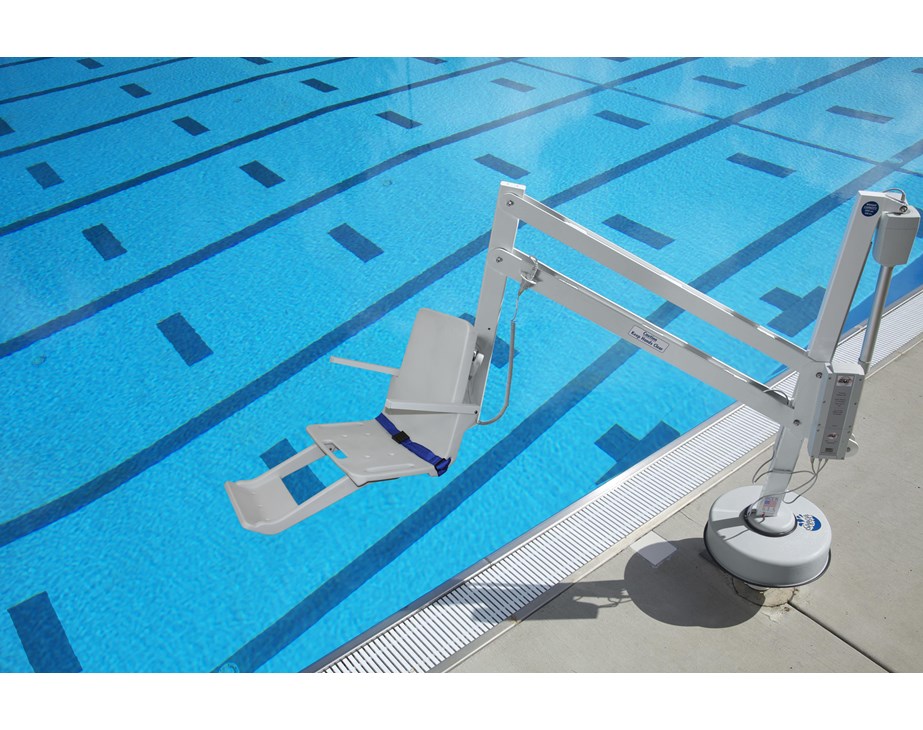 S.R. Smith (Canby, OR) manufactures the Splash! aquatic pool lift. Designed to comply with the Americans with Disabilities Act, the battery-powered, powder-coated stainless steel/aluminum units have up to a 400-pound lift capacity, are available in multiple configurations and install at poolside with deck anchors that ease winter removal. For details, click here.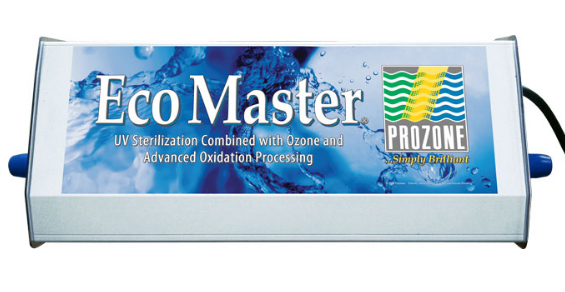 Prozone Water Products (Huntsville, AL) manufactures Eco Master, a compact, all-in-one water-treatment device for pools and spas. The units combine ultraviolet light with ozone generation to purify and oxidize in a non-chemical, non-chlorine environment, using dynamic-flow venturi injectors to accommodate water volumes up to 40,000 gallons. For details, click here.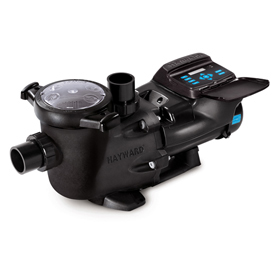 Hayward Pool Products (Elizabeth, NJ) has unveiled the TriStar VS 950 variable-speed pump as part of its Expert Line. Designed for residential applications in which they replace high-performance pumps rated up to three horsepower, the energy-efficient units feature chemical-resistant Viton seals, extra-large leaf/debris baskets and programmable controls. For details, click here.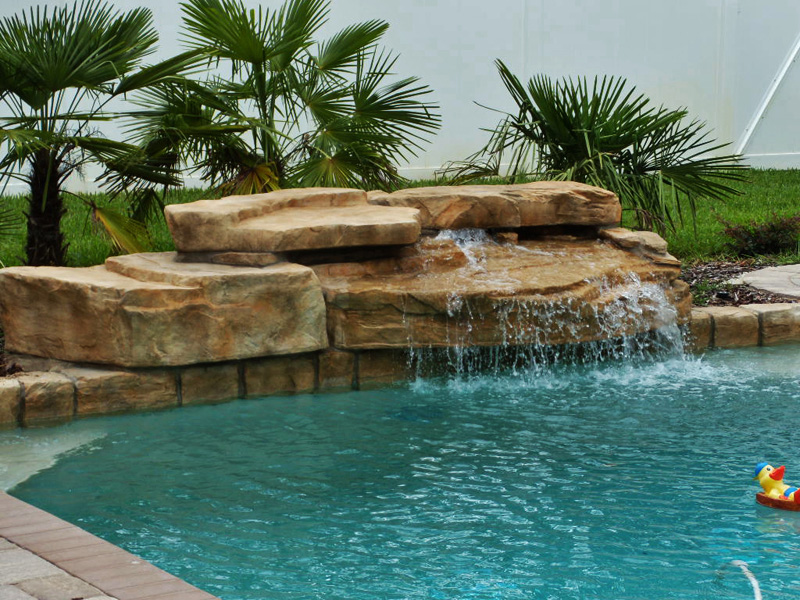 Rico Rock (Orlando, FL) now offers a waterfall/fountain consisting of four modular pieces. Designed for use mainly in pool renovations, the lightweight, cast-concrete structures span ten feet and come with extra diverter stones to adjust and alter the flow. The system is four feet tall and can be raised an additional 31 inches with an optional lift kit. For details, click here.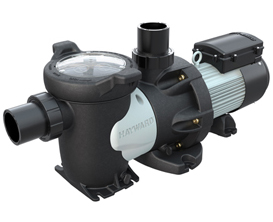 Hayward Commercial Pool (Elizabeth, NJ) has introduced the HCP 3000 Series of pumps to provide the power and efficiency needed by commercial pools. Equipped with a three-inch unions to achieve flow rates of more than 250 gpm at 60 feet of head, the units include removable, over-sized strainer baskets, TEFC motors and chemical-resistant Vitron seals. For details, click here.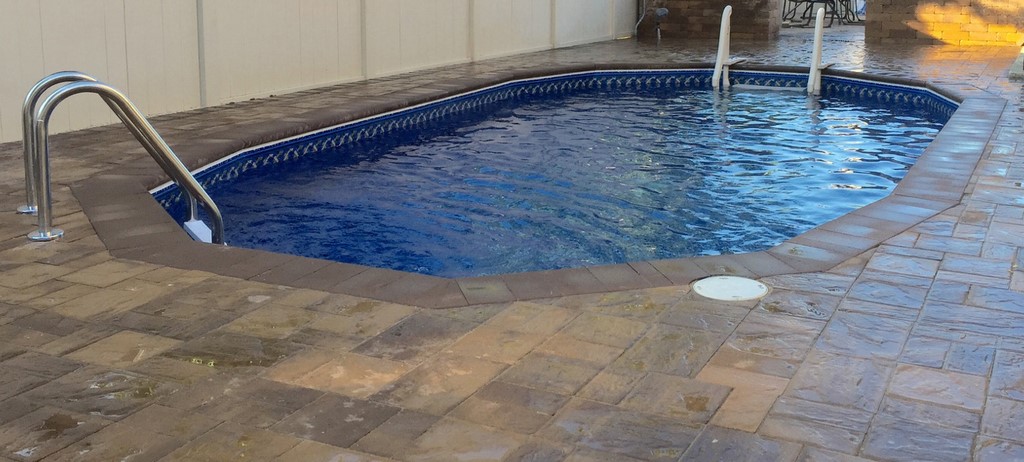 Fox Pool Corp. (York, PA) has added a Badu Stream II swim-jet system (from Speck Pumps) to offer an aquatic-exercise option for its Ultimate Pool packages. The jets provide a powerful swim current of up to 5,700 gallons per minute in space-saving, steel-walled, vinyl-liner pools available in nine-by-16-foot and nine-by-20-foot models. For details, click here.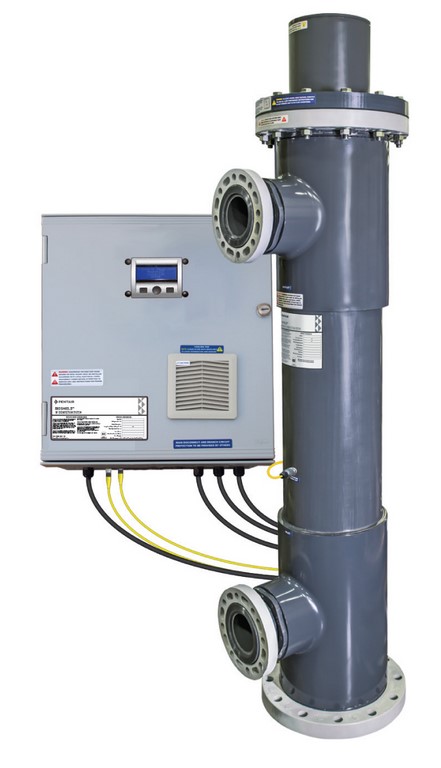 Pentair Water Commercial Pool & Aquatics (Sanford, NC) has released BioShield, an ultraviolet water-disinfection system for commercial swimming facilities. The low-pressure units install vertically to save space and destroy harmful waterborne pathogens and irritating chloramines. They also have single-end, top-loading UV lamps for easy servicing. For details, click here.