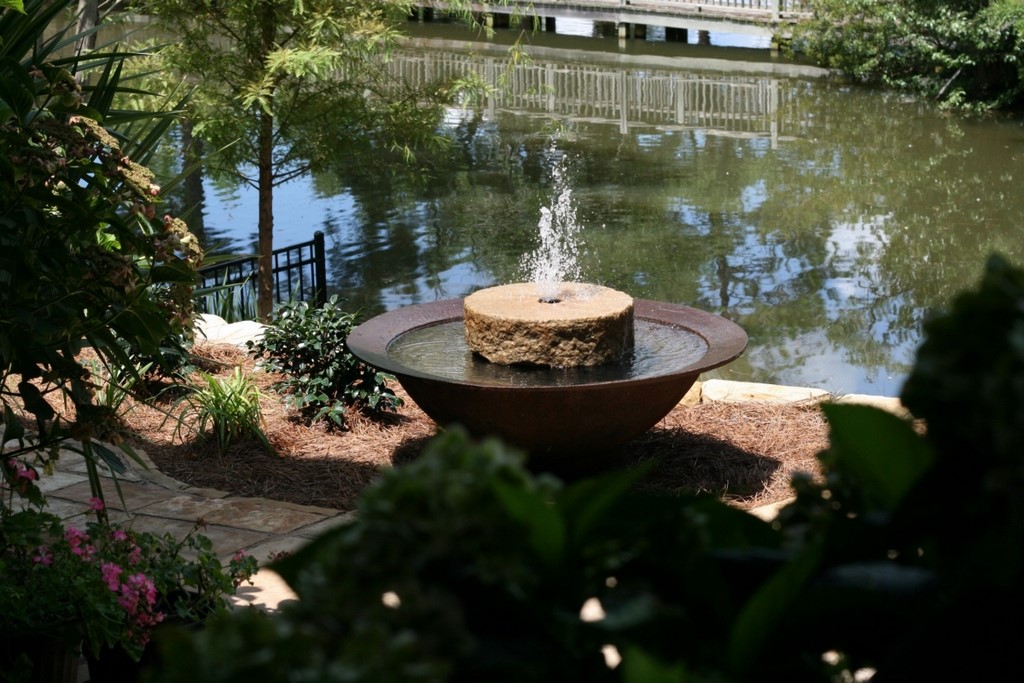 Millstones.com (Atlanta, GA) combines cast iron, stone and water to craete millstone fountains. The self-contained, low-maintenance units – made using old, recycled millstones and cast-iron sugar cane syrup kettles with unique historical character – create great, soothing sounds, from murmuring undertones to a rush of flowing water. For details, click here.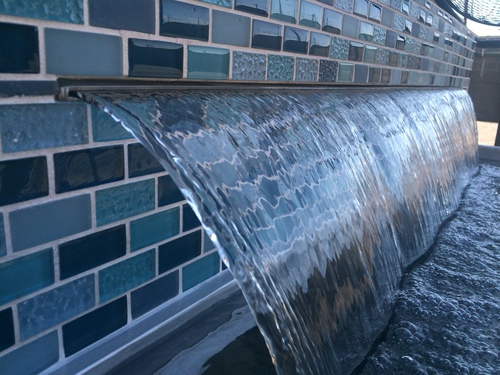 Bobé Water & Fire Features (Phoenix, AZ) offers Pure Flow, a scupper engineered for a pressure-based flow. The result is a thick sheet of water that can travel a distance of up to three feet in entering a pool. Made with marine-grade stainless steel, the units cannot warp and feature a filter system that prevents rocks and debris from clogging the scupper. For details, click here.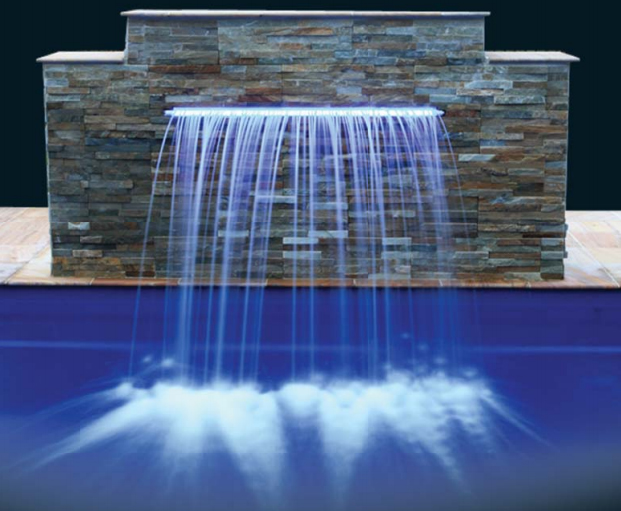 PAL Lighting (Tucson, AZ) supplies Water Blade, a full-color LED light system designed to illuminate spillways and scuppers. Designed for wet locations and available in lengths up to eight feet, the units have WiFi-control compatibility and come with remotes that manage color, speed and brightness while recalling the last setting for easy mood adjustment. For details, click here.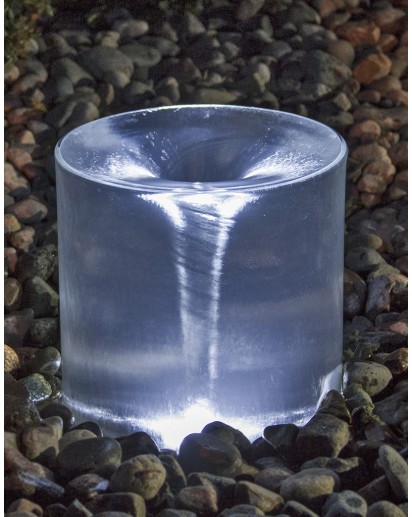 Blue Thumb Distributing (Saginaw, MI) markets the Twister Mini-Fountain Kit by Aqua Bella. Available as a 12-inch-tall, 12-inch-diameter cylinder, the funnel-shaped water effect provides high levels of visual appeal in a compact package. The kit comes with all needed components, including a basin, a pump, plumbing and a special cleaning pad. For details, click here.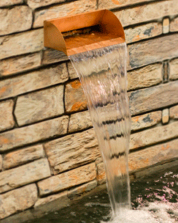 Pebble Technology (Scottsdale, AZ) has introduced a line of copper scuppers. Available with sheet, trough or chute flows, the units feature dual-stage internal weirs for balanced flow dynamics and a consistent water sheet. They also resist clogging, are made with durable 100-percent copper and include reinforced inside corners for structural integrity. For details, click here.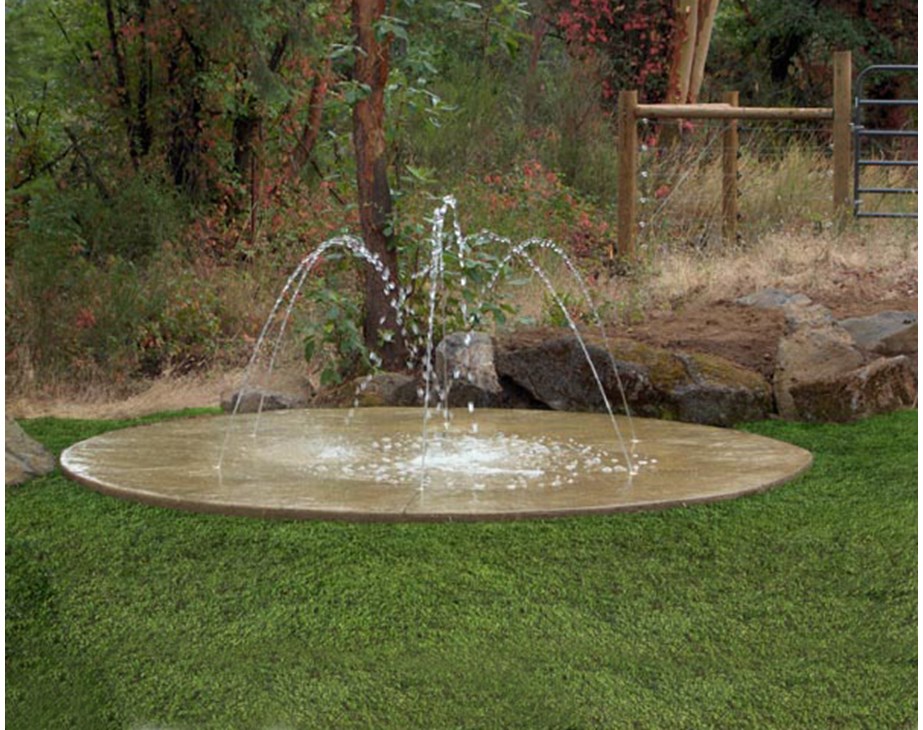 S.R. Smith (Canby, OR) manufactures WetDek, a zero-depth interactive waterfeature system that can serve as a backyard splash park or an elegant fountain. Available in stand-alone and pool-companion styles, both models feature multiple jet configurations and AquaDirector control boxes that allow for customized system management. For details, click here.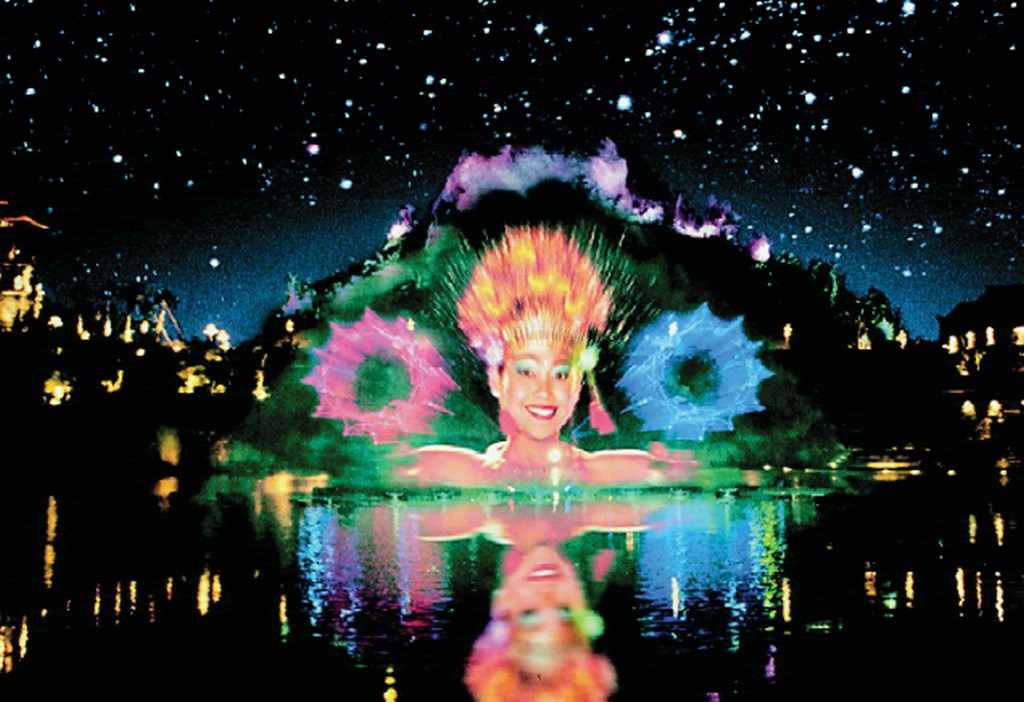 PEM Fountain Co. (Richmond Hill, Ontario, Canada) manufactures a Water Screen Jet that creates a screen-like water surface for the rear or front projection of images. The six-inch-diameter Model 1854 is made of silicon nickel-bronze and stainless steel and uses the laminar adhesion of the ejected spray to generate a smooth, non-pulsing surface. For details, click here.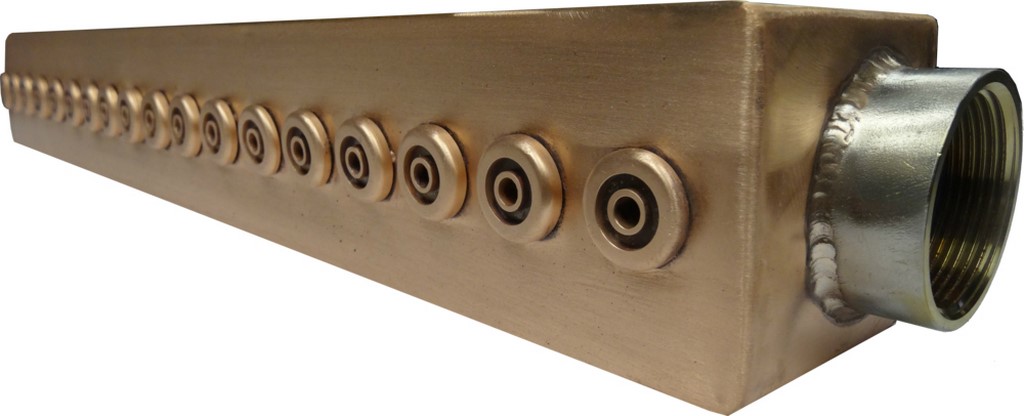 Bobé Water & Fire Features (Phoenix, AZ) makes Rain Fall units to create peaceful, soothing sights and sounds with streams of water that emulate natural precipitation. The units come in five standard sizes from 12 to 60 inches (but can be custom-ordered by the foot) and in four finishes: copper, stainless steel, oil-rubbed bronze and black onyx. For details, click here.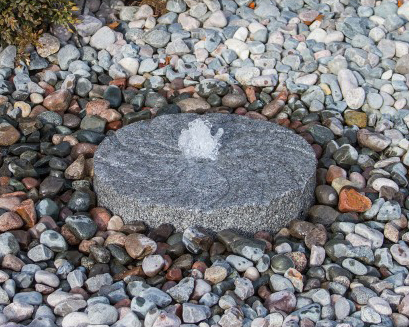 Aqua Bella (Saginaw, MI) offers Swirl Style mill-stone fountains. Designed to bring a touch of history to any setting, each kit comes complete with a fountain basin, a pump, tubing, plumbing and polished pebbles. The mill stones, available in three diameters from 18 to 36 inches, are paired with pumps ranging in flow from 370 to 660 gallons per minute. For details, click here.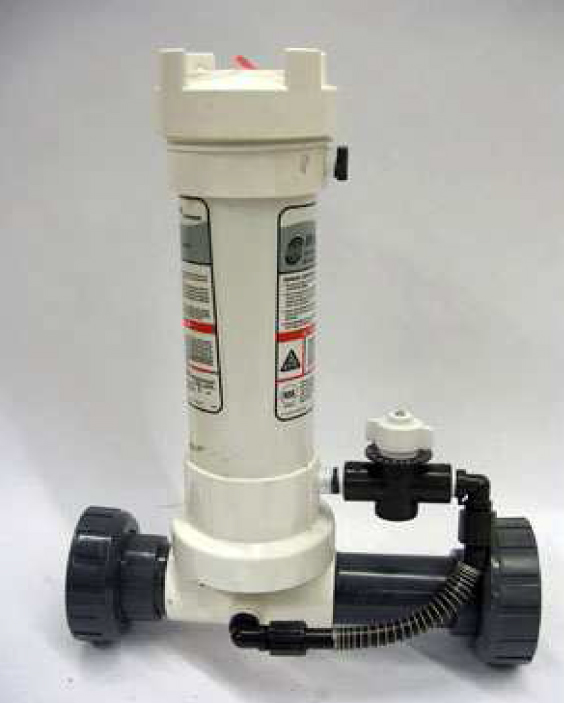 Roman Fountains (Albuquerque, NM) manufactures the RBU-320-IL in-line bromine/chlorine feeder for use on new and existing small fountains and reflecting pools that require algae and bacteria control. The pressure-operated system is used in conjunction with a calibrated inlet valve that allows for a constant measured chemical flow. For details, click here.
Fountains Unique (Laguna Hills, CA) manufactures Metro Bowls for residential and commercial projects. Made of natural stone and predrilled for easy installation, the bowls come in 24-, 30- and 36-inch sizes, bring a sleek, angular, modern look to any design and feature wide scuppers for full flow and soothing sounds in any fountain or poolscape. For details, click here.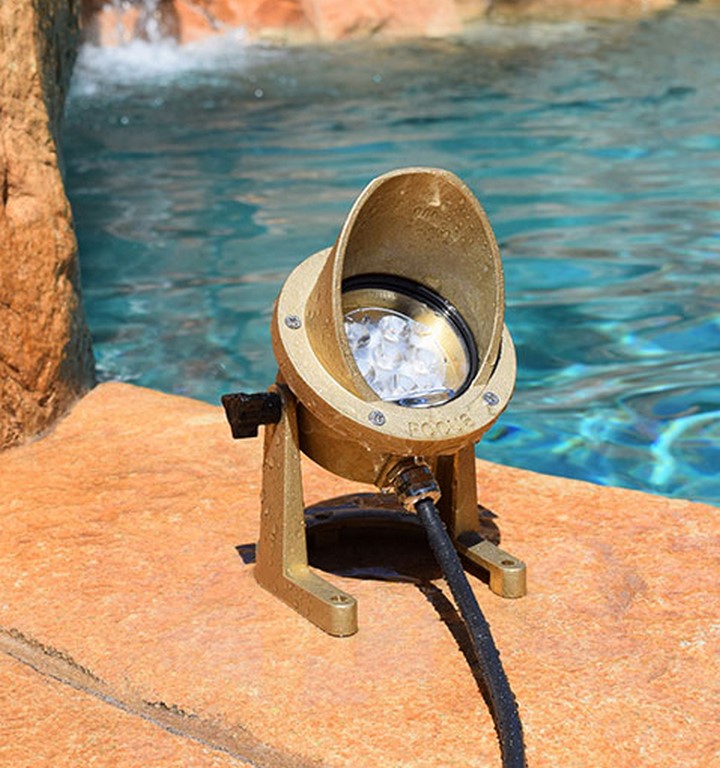 Focus Industries (Lake Forest, CA) has introduced the SL-11-LEDM series of underwater lights. Made with cast-brass bodies and caps in three finishes, the units feature 316 stainless steel screws; high-impact, liquid-tight lenses; and low-voltage 7-, 11- or 15-watt LEDs. They as 15-degree spotlights as well as 40-, 60- or 160-degree floodlights. For details, click here.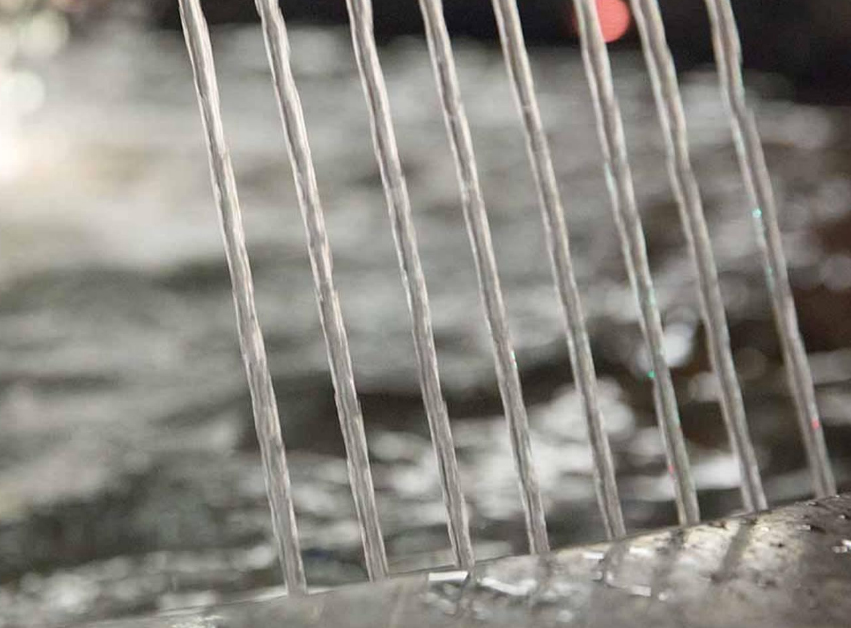 Crystal Fountains (Toronto, Ontario, Canada) manufactures the Model WMT122 Fyrefly Jet to bring multiple streams of arcing water to pools, spas and other watershapes. Made of cast bronze, brass and stainless steel with optional fiberoptic lighting, the units are not water-level dependent and can be mounted at 20- or 40-degree angles on decks or walls. For details, click here.