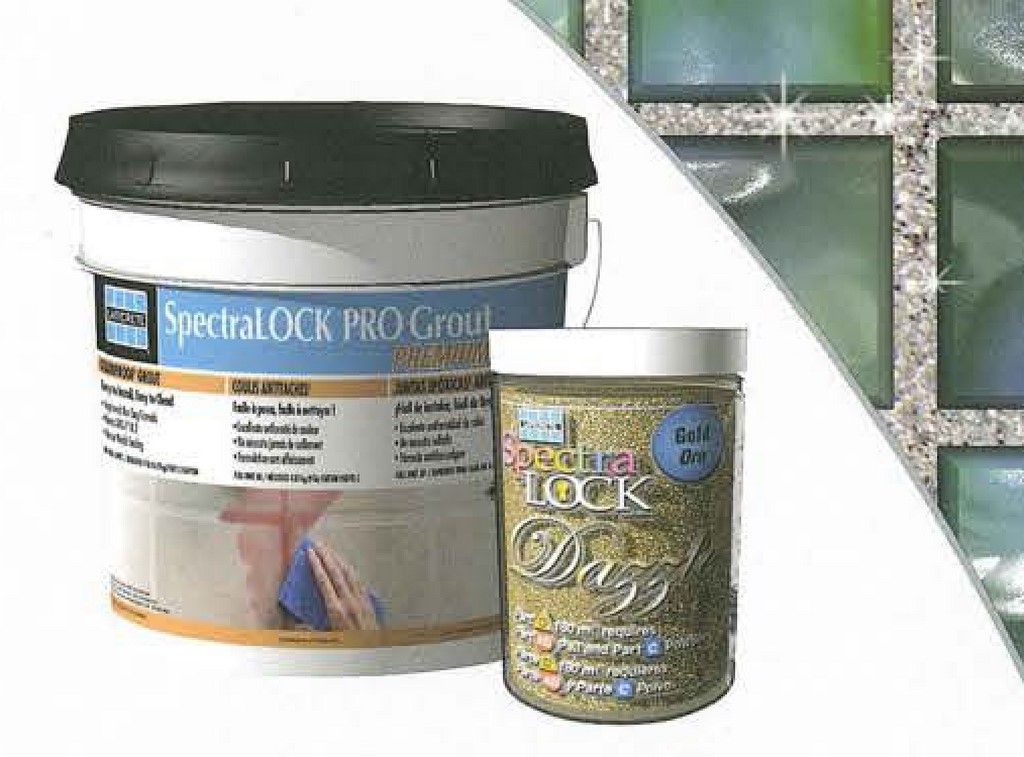 Laticrete (Bethany, CT) makes SpectraLock Dazzle to bring metallic and glow-in-the-dark enhancements to its SpectraLock line of grouts for pools, spas and other applications. The material, which accentuates the look of metallic tiles, glass tiles, mosaics, stone and listellos with unique visual textures, is available in 13 colors and will not fade or deteriorate. For details, click here.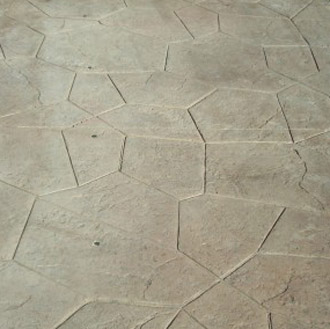 Aquron (Rockwall, TX) offers I-Deck, a seamless, monolithic, UV-resistant elastomeric coating designed to preserve the integrity of rough or smooth concrete, stone, slate or brick deck surfaces. The material expands and contracts with its substrate and provides a moisture-resisting finish that protects the deck from grease, oil and chemicals. For details, click here.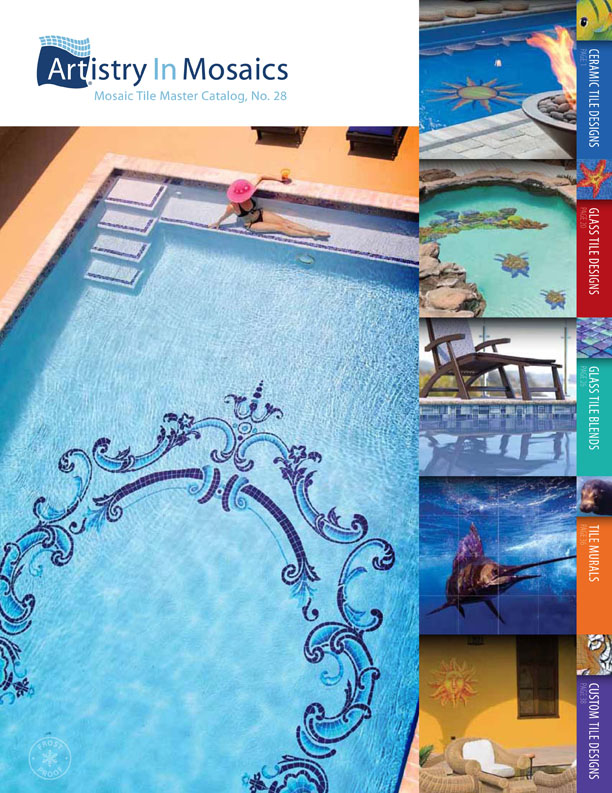 Artistry In Mosaics (Fort Pierce, FL) has published Mosaic Tile Master Catalog No. 28 in printed and digital editions. The 44-page, full-color handbook features information on new products (including photo murals); details on aquatically inspired tile designs in ceramic and glass; glass tile color blends; and the company's capabilities with custom designs. For details, click here.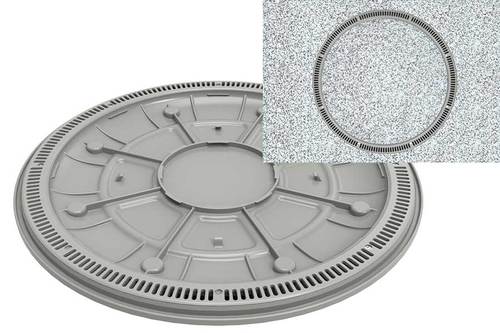 Color Match Pool Fittings (Phoenix, AZ) manufactures the SuperFlow 360 drain cover and sump for pool and spa applications. The top of the round, 20-inch-diameter, VGB-compliant fixture can be coated with the same plaster, aggregate or tile being applied to the rest of the surface, making the drains virtually disappear into their surroundings. For details, click here.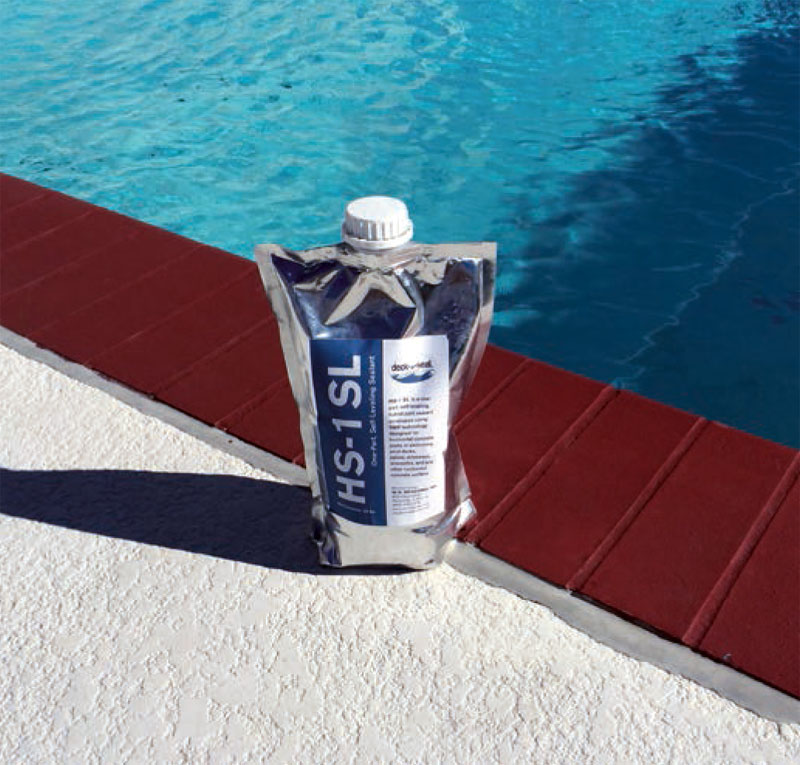 Deck-O-Seal (Hampshire, IL) produces HS-1 SL, a one-part, self-leveling joint sealant for horizontal expansion joints in swimming pool decks, patios and walkways. Packaged in a 62-ounce pouch, all it takes is screwing on the supplied application tip and squeezing the material into the joint. The foil pouch can then be resealed for later use. For details, click here.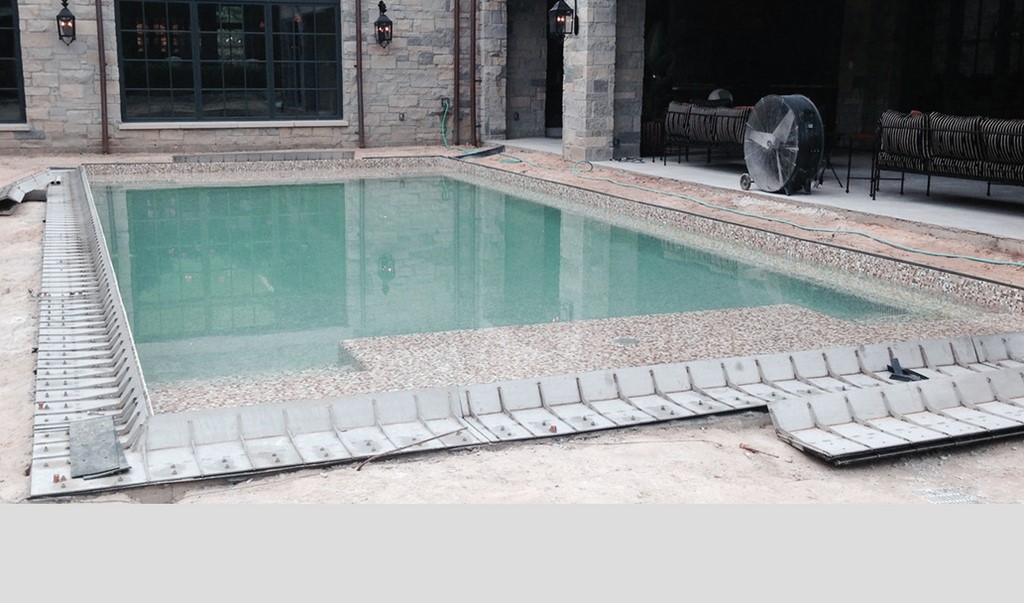 Bobé Water & Fire Features (Phoenix, AZ) has introduced a Grass Edge kit that allows for installation of grass or artificial turf right up to the water's edge in perimeter-overflow systems. Made with a stainless steel substructure that creates a complete barrier between grass and water, the system is engineered to eliminate the need for standard pool decks. For details, click here.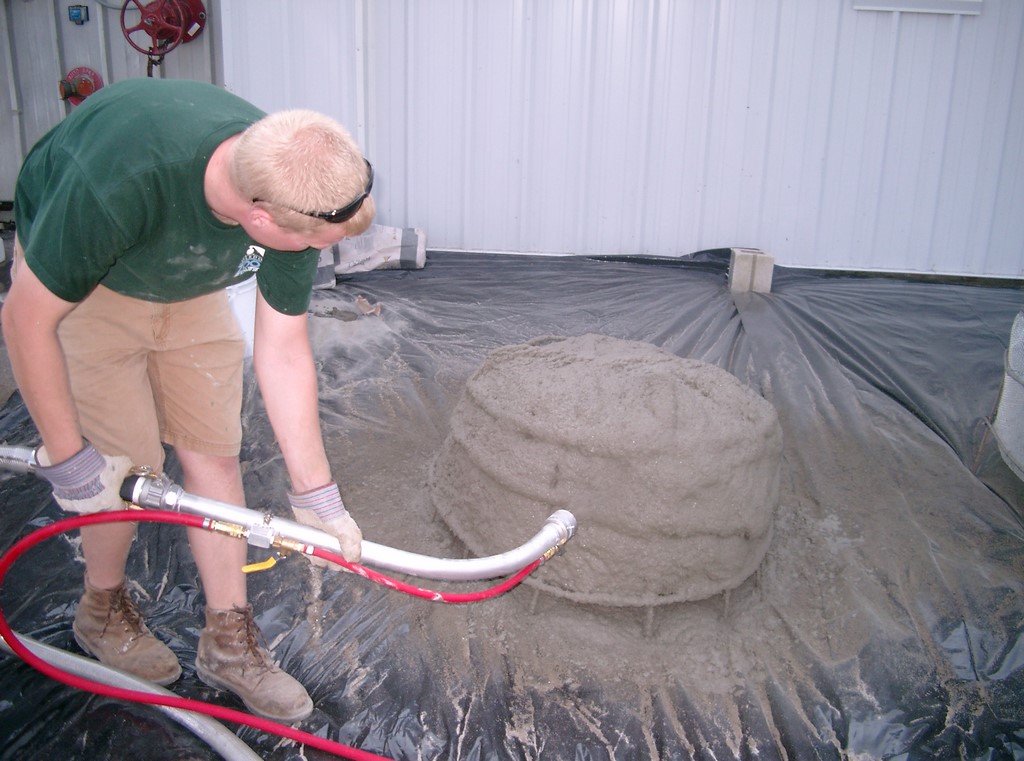 Quikspray (Port Clinton, OH) offers Carrousel Pumps for making artificial rockwork using various approaches – onto rocks and structural molds; over forms for tree stumps and other shapes; and onto surfaces for stamping. With increased capacity for larger jobs, the portable units can spray a variety of materials and offer slow delivery rates for detailed work. For details, click here.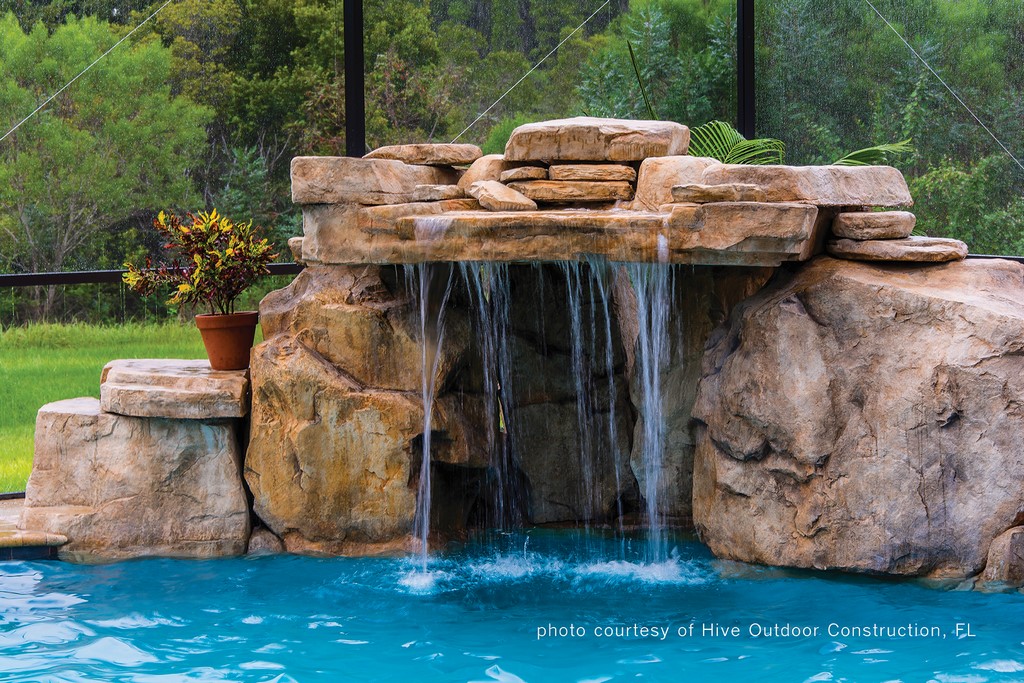 RicoRock (Orlando, FL) now offers builders an improved system for adding custom structural grottos and small caves to poolscapes. The new Component System uses lightweight boulder columns and grotto lids that allow for custom design and installation without intensive labor – everything from simple waterfall overhangs to swim-in caves. For details, click here.
Lightstreams Glass Tile (Santa Clara, CA) makes Jewel Glass tiles for use in marking the edges of pool steps, swim shelves and spa benches and as highlights or markers on pool floors and waterlines. Thick and substantial, the tiles feature complex internal colors and patterns encapsulated in glass. Bullnose and 90-degree trim pieces are also available. For details, click here.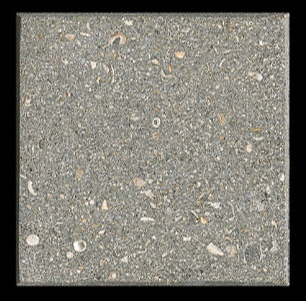 Artistic Pavers (North Miami Beach, FL) has introduced Silver Sam, a deep shade of gray, as a fifth color for its Shellock paver line. Available in two thicknesses – 1-5/8 and 2-3/8 inches – that make them suitable for deck and driveway applications, the material comes in sizes up to 24 by 24 inches and includes sea shells for a deep, lustrous appearance. For details, click here.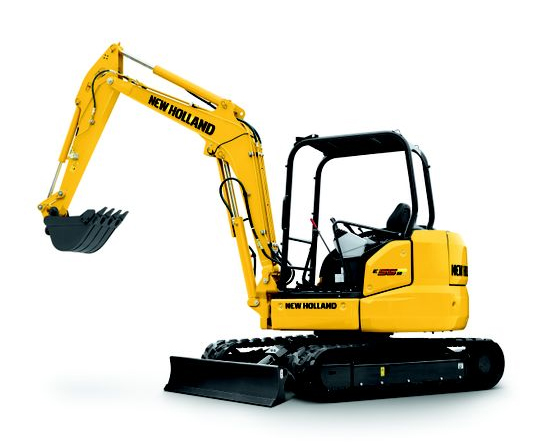 New Holland Construction (Racine, WI) has introduced the E55BX mini-excavator, a short-radius unit that offers greater digging power while maintaining the maneuverability and accessibility of more compact excavators. Designed for fuel efficiency and noise and dust reduction, the machine features deep dig depth and high breakout force. For details, click here.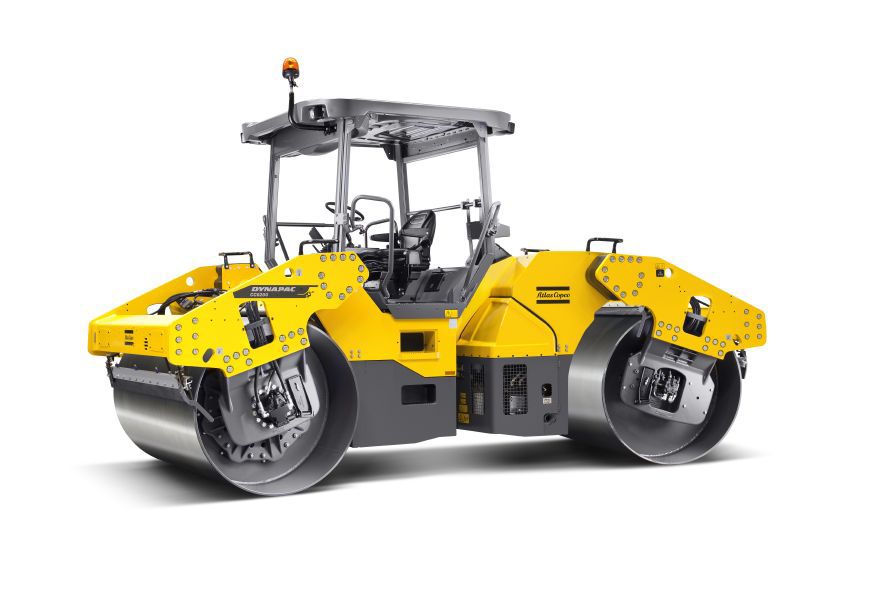 Atlas Copco (Commerce City, CO) now offers an intelligent, easy-to-use compaction-monitoring system that gives contractors real-time material stiffness readings to ensure superior soil compaction. Designed to maximize operator productivity, the unit tracks passes with GPS while measuring relative surface stiffness and detecting any loose materials. For details, click here.
Atlas Copco (Commerce City, CO) manufactures its Model BV30, a compact, two-handled, single-beam vibrating screed that allows contractors to level concrete in various applications, from driveways to decks. With interchangeable blades, a lightweight aluminum body and a rigid screed blade, the units offer versatility, easy handling and stability. For details, click here.