Valcon Industries (Sarasota, FL) manufactures components of the Flexcrete Waterproofing System, which is designed for use in pools and other concrete watershapes. It consists of a highly specialized blend of aggregates, cements, graded sands and proprietary additives that is mixed with a polymer to form a flexible, breathable waterproofing membrane. For details, click here.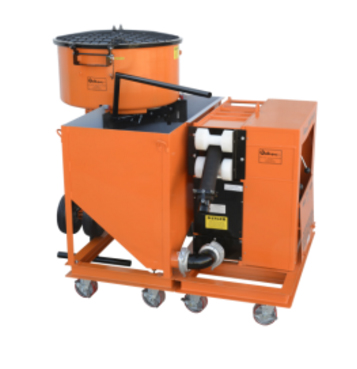 Quikspray (Port Clinton, OH) has introduced the Model 200 Hydraulic Grout Plant. Designed for portability, the compact unit comes apart to fit through three-foot gaps, then reassembles quickly, ready for work. It uses peristaltic pumping action to move material; can run dry without damage; and can also be used to spray shotcrete and other materials. For details, click here.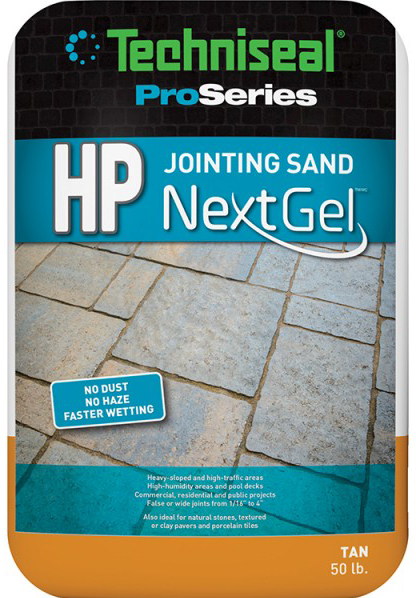 Techniseal (Candiac, Quebec, Canada) has introduced HP NextGel Jointing Sand. Made for use in commercial and residential projects on steep slopes or in high traffic or humid areas such as pool decks, the material is a mix of a binder and graded sand that flows down smoothly for fast, effective installation of a variety of pavers, tiles and slabs. For details, click here.
Frank Wall Enterprises (Columbus, MS) offers PremLease Premium Form Release Agent to ease the stripping of concrete forms. When used on non-porous forms or form liners made of plastic, elastomers, high-density plywood, aluminum or steel, the non-staining, east-to-clean material helps produce attractive concrete surfaces without bugholes. For details, click here.
Custom Molded Products (Newnan, GA) has added an eight-inch LED bubbler to its Brilliant Wonders line of products. Designed to fill a space with soothing sounds and brilliant colors, the easy-to-install units come in three styles and shoot water up to 30 inches as a cascading plume. They can be used in all types of pools as well as in ponds. For details, click here.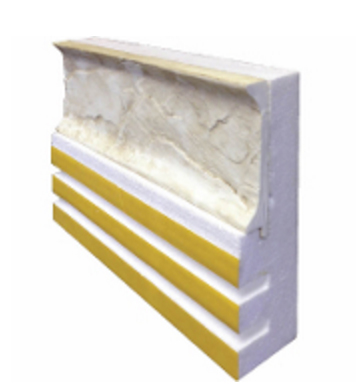 Stegmeier (Arlington, TX) manufactures Texturit, an economical, reuseable pool-coping form that provides a stone-edge look and feel. The cantilever forms attach to the tile on a gunite, fiberglass or vinyl-liner pool using three strips of double-faced tape that hold the form in place without tie wires. The flexible units conform to any contour. For details, click here.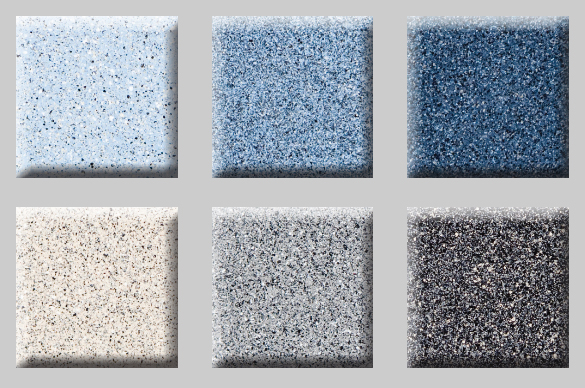 EcoFinish (Warminster, PA) produces AquaBright, a thermo-polymer interior finish for swimming pools. Designed for quick curing, easy fill-water balancing, long-term chemical resistance (even to acid washing) and complete color uniformity as the pool ages, the material is available in ten colors and comes pre-mixed, ready to apply. For details, click here.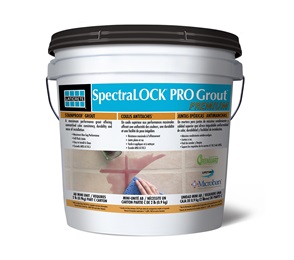 Laticrete (Bethany, CT) has released SpectraLock Pro Premium Grout. Designed for easy application, crack resistance, durability and long-term color uniformity, the material offers 80 minutes of working time, is stain-proof and has a non-sag formulation to speed wall completion. Maintenance is easy, and the material is cleanable to its original color. For details, click here.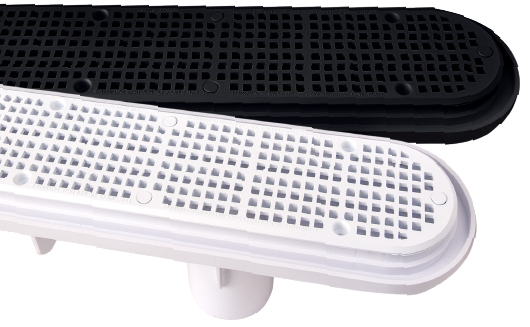 Custom Molded Products (Newnan, GA) has improved its heavy-duty channel drain for increased strength and durability. The units feature a new, integrated water stop to prevent leaks, maintain drain shape and lock into the surrounding concrete. There are also added reinforcing ribs to prevent deformation when the drains are placed in pools. For details, click here.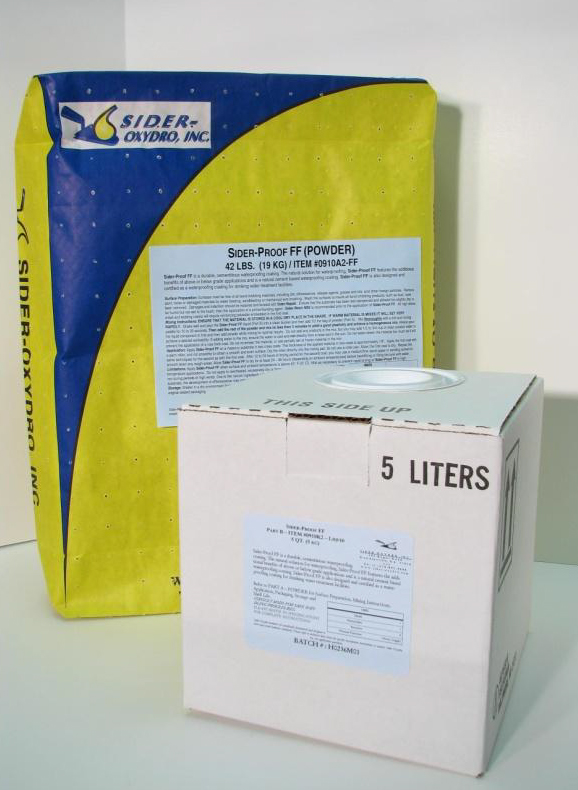 Sider-Crete (Hawkinsville, GA) makes Sider-Proof FF-PR, a cement-based plaster and resurfacing coating for plaster and concrete watershapes. Easy to apply with a paint roller, the material is suitable for use in chlorine and saltwater pool systems as well as for the coating and waterproofing of waterfalls, fountains and concrete-lined ponds. For details, click here.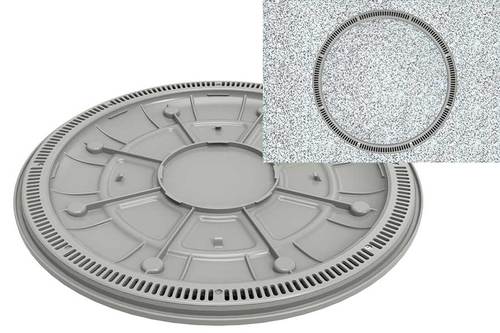 Color Match Pool Fittings (Surprise, AZ) offers the 360 Pebble Top Drain, an unblockable 20-inch-round cover system that complies with VGB standards. When covered with the same finish material as the surrounding surfaces (plaster, pebbles or tile), the drain basically disappears into the pool and can be removed to accelerate debris removal. For details, click here.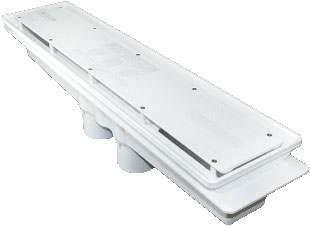 A&A Manufacturing (Phoenix, AZ) offers single-channel anti-vortex drains for use in pools and spas. Engineered to meet standards for unblockability and featuring a large slot opening for debris removal, the flush-mounting units allow for installing one drain instead of two and come in two models (single- and dual-inlet) with flow rates up to 227 gpm. For details, click here.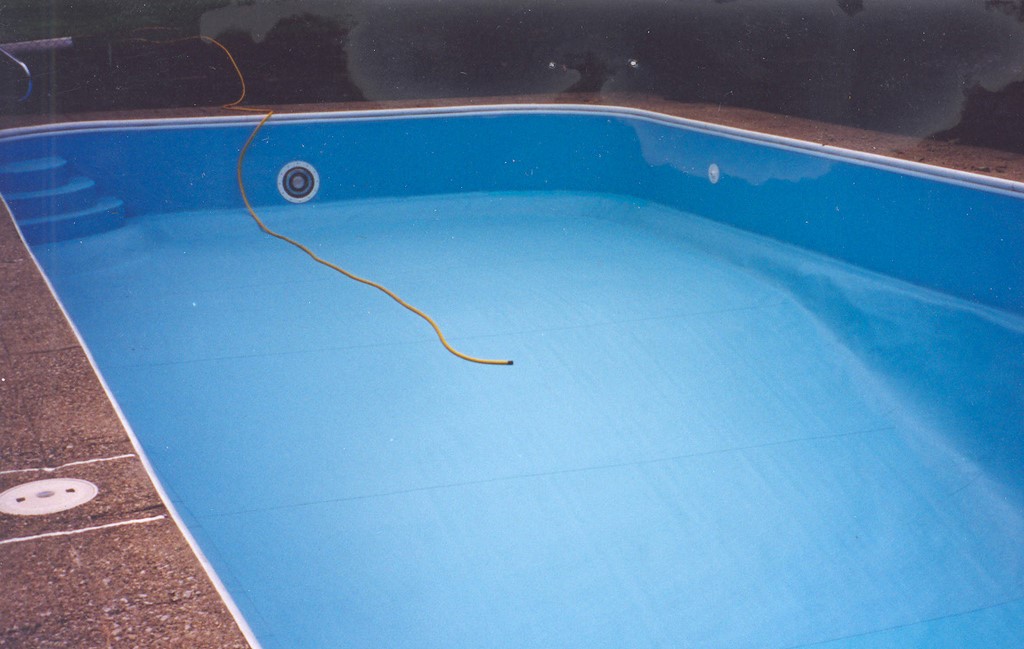 RenoSys (Indianapolis, IN) offers PVC liners for pool shells. Designed to deal with structural cracks and eliminate leaks or rough concrete on deteriorated swimming pools, the reinforced 60-mil material has a slip-resistant texture and is applied on-site to make concrete, steel, fiberglass and aluminum pools, fountains and other waterfeatures watertight. For details, click here.