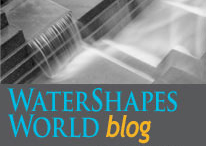 By Jim McCloskey
As I indicated earlier this year, we at WaterShapes have dedicated ourselves to making our newsletter and Web site bigger, better and more helpful than ever.
We've increased the volume and frequency of original newsletter articles and features, gotten involved in raising the level of education in our industry and organized everything we do to make solid information accessible in ways that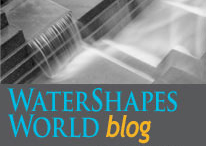 By Jim McCloskey
I'm still smiling.
As I've declared in a few recent blogs, my hope has been that the apparent conflict between Genesis 3 and Artistic Resources & Training (ART) would result in two high-caliber education providers emerging in place of one that was drifting.
If the first classes conducted by ART are any indication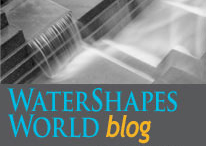 By Jim McCloskey
I was wandering around the web the other day when I came across this headline: "City Breaks Ground On First New City Pool In 50+ Years."
Ironically, the town getting the new pool isn't some backwater where there's been no growth or progress in the last half-century: It's Fort Worth, Texas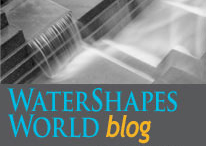 By Jim McCloskey
I don't think I could be more pleased.
After I wrote about the emergence of Artistic Resources & Training (ART) a few weeks back, I reported on a number of conversations I'd had with people who said I'd been unfair to Genesis 3 and had
By Jim McCloskey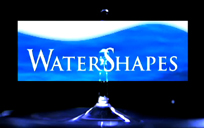 Early in 2001, we at
WaterShapes
were looking for a way to break out of the pack and make a distinctive name for our then-new publication. And of course, we wanted to do it in a way that would attract maximum attention for boldness, brashness and sheer chutzpah.
It didn't take long for us to settle on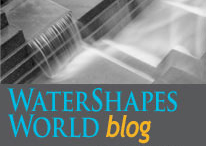 By Jim McCloskey
I spend a good bit of time almost every day wandering around the Internet, exploring and evaluating information and selecting the choicest morsels to share on the homepage of the WaterShapes Web site.
In the past several weeks, I've spotted a whole range of stories about problems related to public-sector watershapes. On the one hand are tales of drought conditions causing various municipalities to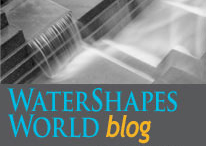 By Jim McCloskey
I've lived in Los Angeles for more than 50 years, was once a decent athlete and have always been a sports fan. I'm avid about local traditions and culture and have peeked in on at least parts of broadcasts of Tournament of Roses Parades on New Year's Day since the late 1950s.
On January 1, 2013, however, I did something I never thought I'd do: At the invitation of
By Jim McCloskey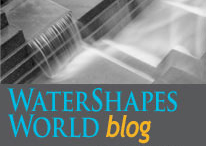 My recent blog on the formation of Artistic Resources & Training brought an unusual response: Not a single person wanted to comment on my words in print, and the many who called me directly all requested that our conversation be off the record.
While that hasn't advanced the dialogue I was hoping to build, it amply demonstrates that feelings are running high – which is, I suppose, understandable given the
By Jim McCloskey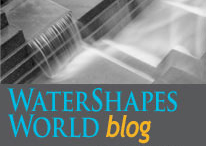 As 2012 comes to a close, I've slooked back on the year just past and I'm amazed by everything that's happened with the WaterShapes franchise. The newsletter has gotten better with each succeeding edition, and the watershapes.com web site has grown literally every day since
By Jim McCloskey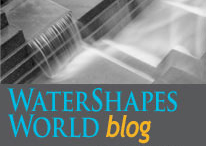 Through the past several weeks, I've been caught up in a whirlwind of conversations about ART – Artistic Resources & Training.
It's the new educational forum being built by Mark Holden and a collection of like-minded professionals (including David Tisherman, Kevin Fleming, Judith Corona and Larry Drasin, among many others) who want to kick the level of instruction and information now available to watershapers and environmental artists up to
By Jim McCloskey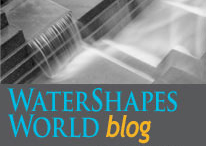 I don't remember exactly when or where I saw my first tanning shelf, but I recall being puzzled and even a bit put off by the concept.
I have never been one to loll around my own backyard pool, basically because my fair skin takes a UV beating. (Actually, I'm just tired of having my dermatologist remind me that I'm paying the piper for
By Jim McCloskey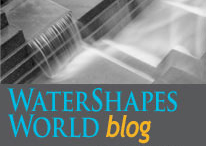 Back in the day when WaterShapes was primarily a magazine and only marginally an Internet entity, I had a group of fine people around me. In fact, at the time we shifted from mostly print to all-digital after releasing our July 2011 edition, the same team had put together every edition of the magazine for more than a dozen years.
It was a merry crew, and one of my most pleasant tasks each year was
By Jim McCloskey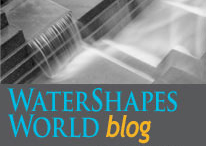 I ran into an interesting reaction to my last blog — the one about diving boards and slides — that forced me to meditate on my approach to this series of articles about elements of aquatic environments that I like and/or dislike.
"Must everything," I was asked, "be about aesthetics? You yourself say that diving boards and slides are a blast, but then you