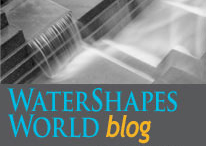 By Jim McCloskey
I see something of this nature on the web about once a week in peak season and about monthly this cooler time of year. In this instance, it was labeled as "55 Most Awesome Swimming Pool Designs on the Planet." I feel obliged to check out these things, but I always do so with a high level of reluctance because I've generally seen all of the collected pools before and almost invariably end up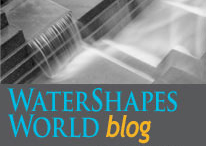 By Jim McCloskey
The lengthy headline atop the news item definitely made the story worth a look. It read: "Couple blow £4,000 on two-year legal battle with neighbour over his 'noisy' water feature, which they claim makes them need the loo."
The article appeared February 16 in the online version of the Daily Mail, a U.K.-based publication known for sensational headlines up top with detailed text below that doesn't always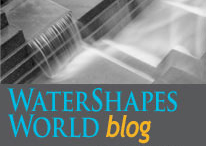 By Jim McCloskey
Why don't more of us know how to swim?
As I've discussed in several of my blogs through the past few months, I'm a firm believer that everyone should master this basic and essential survival skill. As fervently, I believe that encouraging comfort in and around water is the key to watershaping's future: Without it, why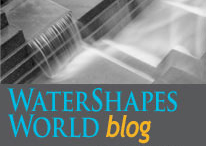 By Jim McCloskey
It always makes me happy to see innovations in watershaping. As I've mentioned before, there were times in the 1980s when I had the sense that not much was possible beyond what we already had on hand. But the past 20 years have completely driven off that impression, and I'm happy to say that just about every time I turn around something new jumps to my attention.
I have two such developments in mind as I write this, one that appeals to me because of my love of opportunities to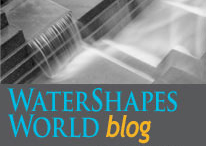 By Jim McCloskey
I've written a couple of my recent blogs about public pools, access to them, their cost, their status and my growing concern that, for a complex of reasons, swimming skills and our basic societal inclination to be water-involved is slowly moving onto the cultural version of the endangered species list.
It's in this context that I call your attention to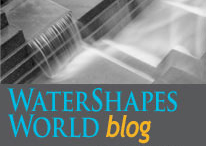 By Jim McCloskey
I'm going to start the New Year by breaking a personal tradition – and I'm going to do it on a grand scale.
As I've written in past first-of-the-year blogs, I'm not inclined to make New Year's resolutions for myself, mainly because when I made them in the distant past, it would generally take less than a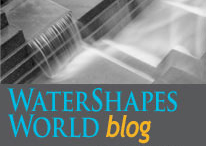 By Jim McCloskey
Three news stories caught my eye as I began thinking about the completion of another year's set of WaterShapes World blogs. These aren't the usual holiday-oriented/feel-good items, as you'll see.
The first comes from the web site of the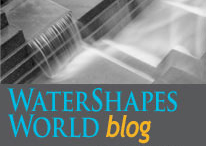 By Jim McCloskey
Pardon the impression I may have given in my November 18 blog that the 2015 International Pool|Spa|Patio Expo was entirely about Genesis and its merger with the National Swimming Pool Foundation. Far from it – and therein hangs a tale.
When I first started attending these shows in the mid-1980s, I was fairly well dazzled by what I saw as I wandered the floor: If you spent as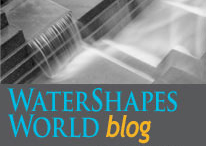 By Jim McCloskey
A couple weeks back, I was figuring that my time at the 2015 edition of the International Pool|Spa|Patio Expo would be quite routine – visiting with old friends, making a few new ones, catching up with our sponsors and recruiting several more.
But those easy expectations all changed shortly before the show when the announcement came, first through
Read more: An Expo with a Difference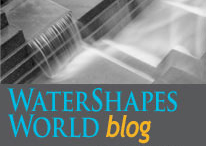 By Jim McCloskey
I have two very special reasons for inviting you to stop by the WaterShapes booth during this year's International Pool|Spa|Patio Expo in Las Vegas:
[ ] First, I want to talk with you about the WaterShapes Professional Network and all of the reasons you should sign up right away. As a minor barrage of emails advised last month, we're on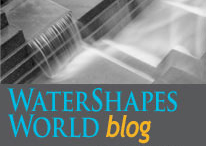 By Jim McCloskey
As I wrote in a recent blog ("The Way-Back Machine," September 23), I envy you if you live in a community where your public pools are still being used to teach people of all ages (and especially children) to swim.
It means that kids in your area are able to discover swimming in capable, confidence-building environments – the sort of supportive circumstances that were found just about everywhere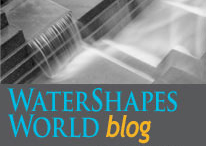 By Jim McCloskey
I've been around watershapes a long time – for more than three-quarters of my professional life. I started out with scientific and technical magazines in 1980, but once I started splashing around at Pool & Spa News in 1987, I never really looked back.
As it turns out, I found my way into the world of aquatics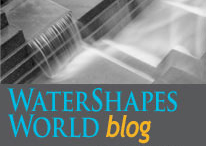 By Jim McCloskey
A couple weeks ago in this space, I raised a few questions about public swimming pools and their current tendency toward becoming utterly grand, infinitely varied, impressively expensive mega-facilities. I also hearkened back to watershaping on the level of the places in which I'd learned to swim – pools where I gained the strength and skill required to