By Kim Skinner
For more than 50 years, lots of swimming pool builders, plasterers and service technicians have operated under the assumption that the plaster dust they commonly see during the first two weeks after plaster application is normal, unavoidable and acceptable. None of that is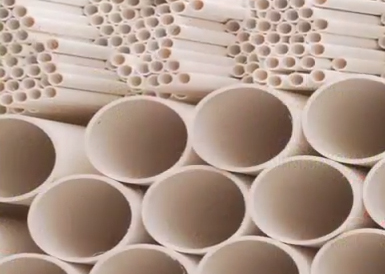 By Lew Akins
Pipes are pipes, right? Anything that moves water from point A to point B will get the job done, so long as it doesn't leak, right?
Well, not right, as I discuss in the video linked below. Of all the conceptual advances made within the watershaping industry in the past 20 years, I'd have to say that watershapers' awareness that pipe size really does matter and that big pipes are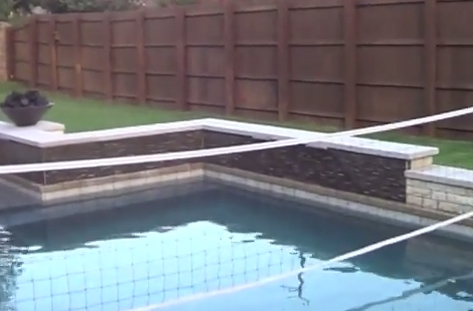 By Mike Farley
Homeowners often come to the watershape-purchasing process with very specific ideas in mind. Maybe they want a venue exclusively for lap swimming, or a fountain to wash out traffic noise, or a finely finished monument to their refined taste in tile and stone. That's great, and it's fairly easy to tailor a design to meet these needs.
More often, however, clients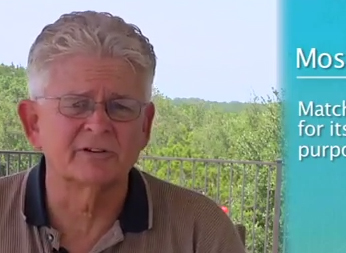 By Lew Akins

It doesn't happen every time, but once in a while I'll speak with a prospective client who's done some homework and has reached a conclusion about which manufacturer's equipment should be used on his or her watershaping project.

It's nice that he or she is engaged in the process to that fine a level, but as I mention in the video linked below, it really isn't an issue with which a homeowner needs to get involved because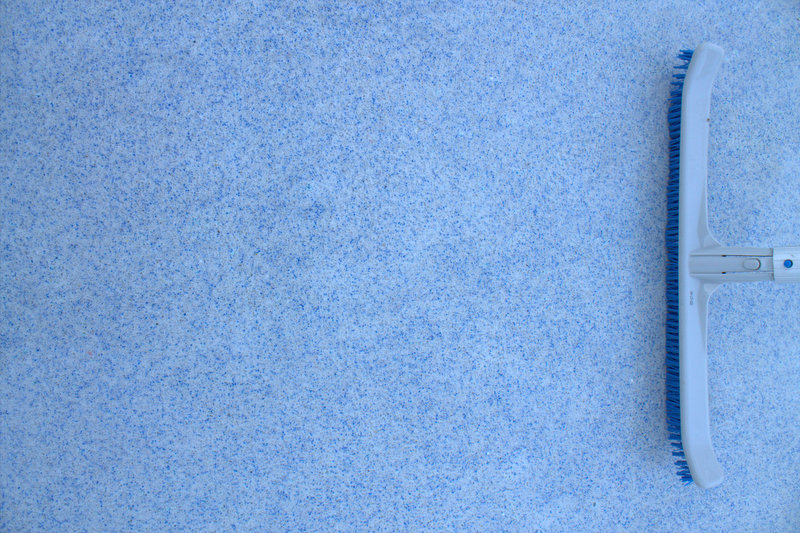 By Kim Skinner
Everyone knows that muriatic acid, when applied directly to a plaster finish, will dissolve and remove material from the surface. This is why the practice of "acid washing" is so widespread: It removes surface stains and restores a finish to an approximation of what it looked like when new.
The problem with this acid application, of course, is that it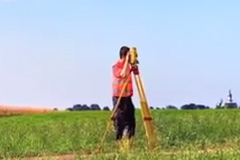 By Lew Akins
Some building sites are just tougher than others – and there are few of them that will complicate the construction process as much as the steep slopes discussed in the video linked below.
To be sure, top contractors love these difficult sites: Not only do they give us the opportunity to incorporate nearby and distant views into our design vision, but they also
Why spend tens of thousands of dollars for a freeway-strong substructure if you're not going to put a beautifully designed and well-constructed pool on top of all that stabilizing steel and concrete? In this second article detailing the evolution of a spectacular installation on a fragile hillside, builder/designer David Tisherman describes what it takes to craft a shell worthy of so spectacular a setting.

By David Tisherman
When I talk with prospective customers about hillside installations, more often than not I'll find myself saying "A good foundation deserves a great pool" at some point during our conversations.
In fact, I view all of my pools as works of art, whether they're installed on a hillside or on flat land. The design can be a simple rectangle (which in my opinion are some of the most beautiful pools built) or an elaborate oceanscape with all sorts of bells and whistles. Regardless of location, style or complexity, I build my pools with first-rate foundations engineered for the specific soil conditions, and I give my clients the best pool I possibly can.
As I explained in
Today's swimming pools have a great and wonderful tendency toward beauty, but the plain and unhappy fact, says Fred Hare, is that many of them are not as sound in design, engineering and construction as they should be – and this is particularly true when it comes to their hydraulics. To find out why, this engineer and educator asks a pointed question: 'Are your pools as good as they look?'

By Fred Hare
How far we've come since the days of the lazy L, the kidney and the rectangle!
During the more than 30 years I've been part of the pool industry, I've witnessed mind-boggling advances in the designs of swimming pools, spas and watershapes of all types. Especially in the past 10 years, the ideas, creativity and workmanship found in residential backyards far surpasses what we saw or even dreamed of 20 or 30 years ago. Back then, you'd have to go to a movie set or Las Vegas to see the exotic designs we are seeing today.
I'd even say that today's designers are turning backyard pool environments into
Artificial rock may have its place, but the real thing is still king when it comes to adding beauty, value and prestige to natural-style pools, spas and waterfeatures. Here, a natural-rock specialist defines some of the ways he uses rock by the ton to turn common waterscapes into truly dazzling works of naturalistic art.

By Roger Hopkins
If you love rock, New England is a great place to work. A special combination of geology and the glaciers of the last Ice Age left behind a spectacular legacy of granite formations and scattered countless tons of boulders of all types and descriptions across the landscape from Maine through Massachusetts.
It's the indigenous rock, so it's not too surprising that affluent New Englanders have long chosen granite and other local species to accent their landscaping. And this is especially true in
The Biltmore Hotel in Coral Gables, Fla., boasts one of the country's oldest, largest and most historic swimming pools. Built in the 1930s and covering nearly half an acre, there was no such thing as an easy way out when it came to fully restoring what is still one of the largest pools in North America. And as renovation specialist Steven Lucas also learned, a short timeline adds considerably to the stresses of dealing with a national treasure. (Photo courtesy Biltmore Hotel, Coral Gables, Fla.)

By Steven Lucas
With just a few weeks to go before our work was to begin, I took my wife Denise to visit the historic pool at the Biltmore Hotel in Coral Gables. I wanted to take a long look at what was (and may always be) the largest re-plastering job I'd ever landed.
As I stood at the edge of what can truly be described as a huge pool, I actually thought for the first time in my career that I'd bitten off more than I could chew: The surface of the massive U-shaped pool was in terrible shape and dragged down the hotel's otherwise beautiful decor and landscaping.
Yes, it was the kind of prestige job I'd always wanted, but it only took a few minutes for the enormity of what I had undertaken to
Swimming pool plaster has changed a great deal in recent years. With the advent of pigments in the '60s and the arrival of pebbles in the '80s, first color and then texture were added to surfaces once only white and smooth. Now, reports Greg Garrett, two new admixtures are finding their ways into the mix to add strength and durability and further the evolution of these useful pool finishes.

By Greg Garrett
One certainly emerges from all the discussions that have taken place about swimming pool plaster over the past several years: The product has had plenty of room for improvement.
Among the complaints has been that traditional white-plaster pool finishes simply haven't kept pace with the rising expectations of owners, who increasingly want their pools, spas and waterfeatures to be entirely forgiving when their lifestyles limit the time they can spend on maintenance and upkeep. In that environment, in fact, traditional
Among the most critical considerations in watershape design, says Skip Phillips, is establishing the relationship between the water and the structure that surrounds it. In other words, it's all about edges – edges that vanish, edges on angles, recessed edges and more. And whether his purpose is to accentuate the edge or make it disappear, the effects he strives for at these boundaries are the true hallmark of his recent work.

By Skip Phillips
I've spent a lot of time in the past few years thinking about the things that generate the most interest in what we do as pool builders – and even more time turning those thoughts into designs and effects that meet my customers' desires.
Once I started down this path, there was no way to turn back: There's a market out there at the high end that most pool builders never even approach, and breaking through with these clients takes persistence, skill and talent. As important, it also takes a willingness to stop looking at pools, spas and waterfeatures in the context of traditions and conventions that just don't line up with the needs or expectations that these customers at the highest levels have these days.
These are customers who won't settle for the ordinary. They won't accept plans that stick
Designing for hydraulic balance and efficiency is critical for any watershape, but nowhere is it more important than with inground concrete spas. Indeed, laying out these projects offers plumbers an unmatched level of complexity – and an outcome that will be permanently enshrined in concrete. You can knock the challenge down to size, says hydraulics expert Steve Gutai, by paying close attention to the fundamentals.

By Steve Gutai
Of all the features associated with inground swimming pools, attached spas almost certainly have the most complex designs. Achieving proper hydrotherapy-jet action requires the interweaving of air lines, water lines, fittings, jets and associated pumps, blowers and motors in a way that delivers results the customer wants and expects. And making mistakes is definitely costly: Once the plumbing is set in concrete, there's no easy way of turning back.
The bottom line: You have to get it right the first time!
Yes, you can adjust inground systems, but it usually involves ripping out expanses of decking and chunks of the spa shell at the very least – definitely not activities that breed customer satisfaction. It's a high-stakes game, but all too often I see pool builders take an ill-advised roll of the dice by not doing the work ahead of time to make sure the