The old poolscape had its problems -- chief among them having been built partly over a huge trash pit. Correcting that situation was no fun, but it was only the first step in a process that saw Shane LeBlanc revise and upgrade the space from the back door to the view beyond.

By Shane LeBlanc
This is the story of the rebirth of a pool – and then some.
It all started when I was contacted by a homeowner who was in what I'd call perfectly reasonable distress: His swimming pool was a mess, he told me, surrounded by cracked decking, a crumbling slide structure and a deteriorating fireplace. He'd already spent a bundle on piers and other fixes recommended by engineers, hoping to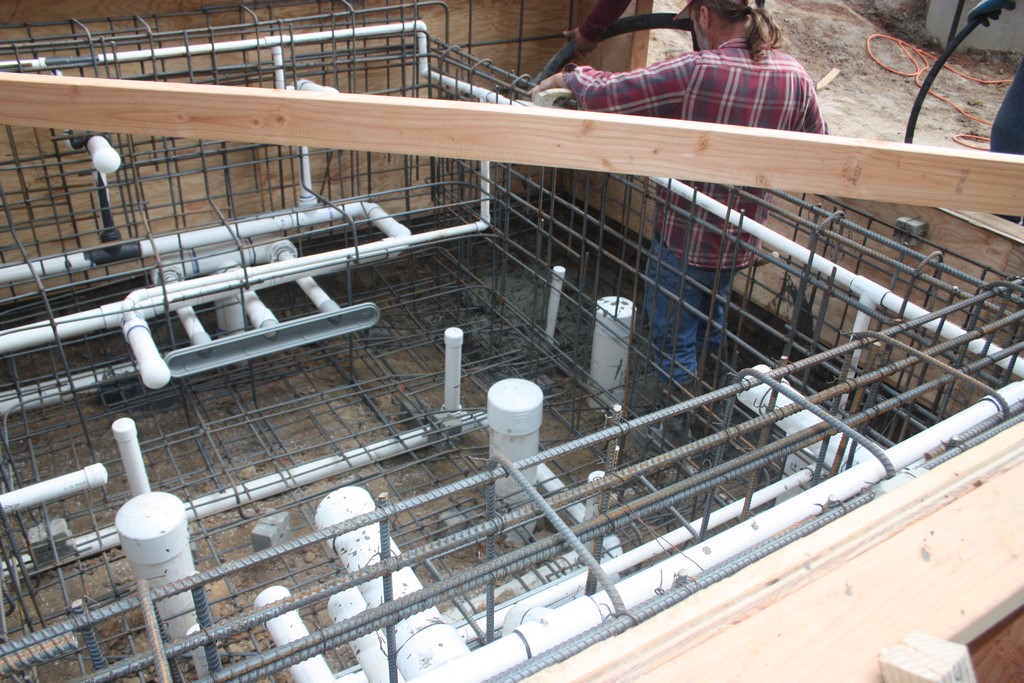 With new rules and varying codes, setting up drain systems for pools and spas is more complicated than it once was, notes Paolo Benedetti. Here, he offers a bit of technical advice that will help clarify the process -- and make it easier for systems to pass inspection.
Faced with a small site but encouraged by clients who gladly accepted his initial design proposal as presented, Tanr Ross applied all of his skills in creating a backyard environment that combines great entertainment spaces with family fun -- no change orders required!

By Tanr Ross
As a designer, I am quite familiar with projects that involve a good bit of give and take between me and my clients. You know how it goes: the typical process of success by approximation as you work through sets of possibilities and navigate around a couple dead ends before a design is approved and accepted.
In a WaterShapes article earlier this year, for instance, I wrote about the ordeal of developing seven distinct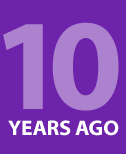 By David Tisherman
'In my observation,' wrote David Tisherman in his Details column for the August 2006 edition of WaterShapes, 'steps tend to be afterthoughts and are seldom fully considered. But I've always taken them seriously because I see them as prime gathering places where people sit, move in and out of the water and in general spend a great deal of time.'
'Children also jump from the steps into the deeper water and
A client's request for a turf edge to go along with his perimeter-overflow pool confronted Brian Van Bower with an unusual challenge -- and led to a solution that serves as the crowning touch for a project filled with watershapes from one side of the property to the other.

By Brian Van Bower
Of all the design trends that have taken hold in watershaping through the past ten years, the one that leads us to work with plenty of slot-edge, perimeter-overflow systems may well be my favorite.
I've done them partway and all the way around pools and spas; I've run them up against all sorts of materials, from poured concrete to incredibly beautiful varieties of stone; and, most of all, I've appreciated the skill that goes into installing them and making these water-in-transit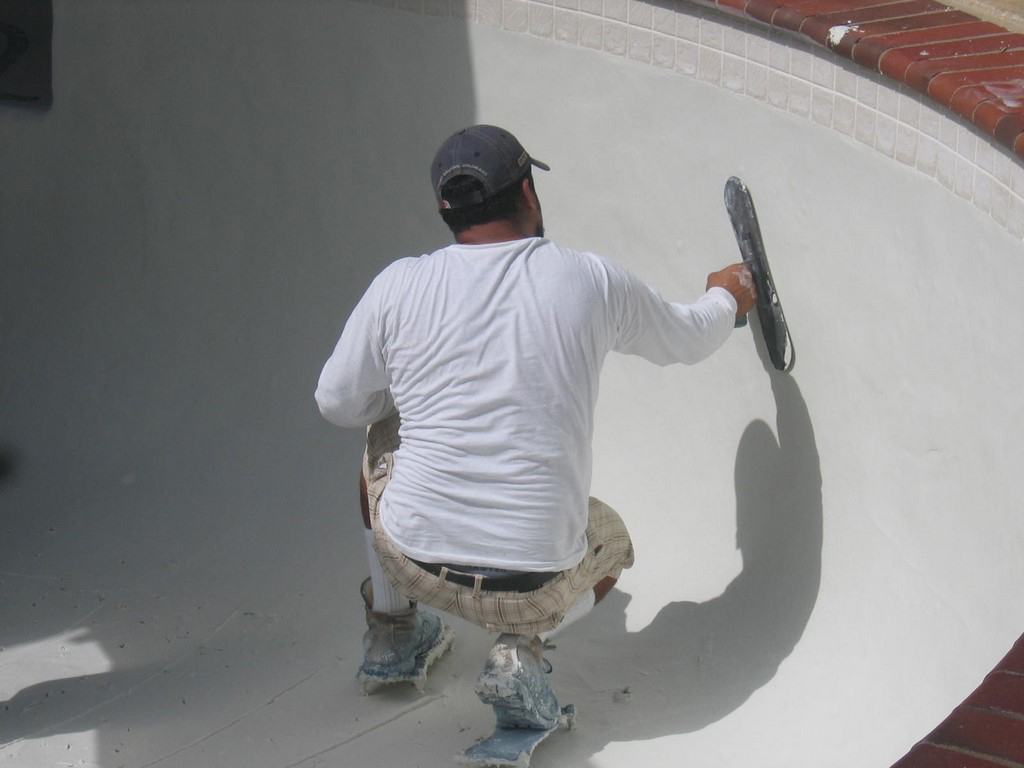 What happens when the water added to a newly plastered pool has had a chance to interact fully with its new surroundings? That's a big question, writes Kim Skinner -- one that has implications for the long-term appearance and maintenance of countless watershapes.
With winter slowly ending, Barry Justus knew that he had no time to spare in converting this homeowner's dream of a personal five-star resort into a multi-watershape, party-ready reality. This included the hidden slide and the vanishing television -- all on a rigid deadline.

By Barry Justus
For most residents of southeastern Canada, the winter of 2013/2014 was memorable for off-the-hook low temperatures, plenty of snow and lots of discomfort. For me and my crew, however, what we'll recall most is how hard we worked right through the teeth of the inclement weather to make a huge project deliverable by its May 2014 deadline.
As was reported in the first article of this
Faced by a firm deadline and the realities of over-winter construction in Canada, Barry Justus knew he had little time to spare -- and a whole lot to accomplish in a few short months if he was to have any hope of completing a grand-scale project in time for a springtime party.

By Barry Justus
Living and working on a part of the globe where the winters are severe is almost balanced by how hospitable the weather generally can be for the rest of the year.
That, of course, is something we count on as watershapers in the Canadian marketplace: The joy of leaving winter weather behind is something our clients fully appreciate, so much so that they're willing to go the distance with
Called upon when other contractors couldn't give the client the organic look he wanted, Matt Wilson put his skills and long experience with artificial rock to the test in creating a water- and plant-draped outcropping that appears to have been in place since time immemorial.

By Matt Wilson
It was a great project: The client called us in to look at a sloping backyard for which his one and only wish was an environment that would be "organic and pre-existing" – that is, a composition that looked as though it had been there forever, long before the adjacent home entered the picture.
That sort of look is our stock in trade at Outdoor Republic, a Pleasanton, Calif.-based firm that specializes in the use of artificial rock. As is often the case, we became involved after the homeowner had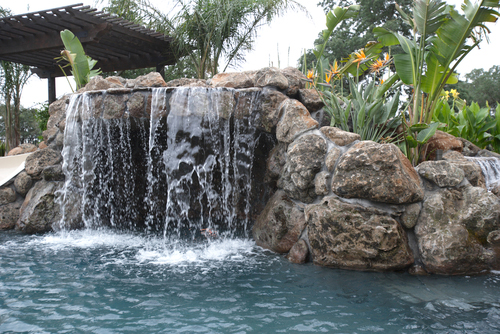 When agitated or flowing water moves through the air, it loses carbon dioxide. That's particularly significant in systems with fountain jets, waterfalls or vanishing edges, observes Kim Skinner, with the loss affecting pH in ways that must be dealt with to avoid big problems.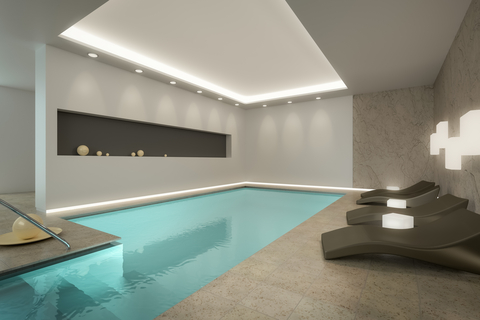 Indoor pools are wonderful as both design challenges and family recreation centers. But as Paolo Benedetti discusses here, they'll stand the test of time only if you take care of moving the moisture they generate away from the indoor space -- no shortcuts allowed!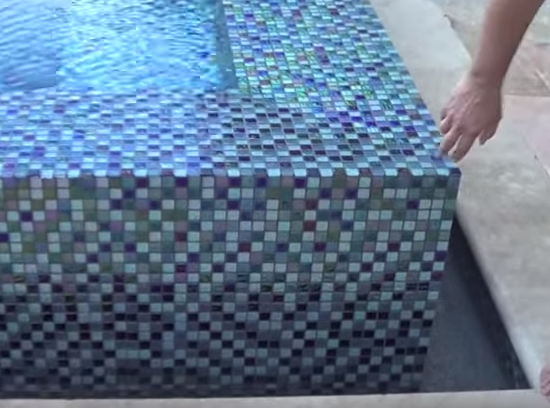 By Mike Farley
Once U.S. designers and builders "discovered" vanishing edges – probably at some point in the 1980s, although the look emerged long before then with some forward-thinking architects and watershapers – we've never let this highly visual design detail go.
I use these edge effects in my designs all the time, and setting them up in the best way possible has
As Jimmy Reed knows well, glass tile can be an unforgiving material. But with meticulous planning and surface preparation, he insists, even surfaces as complex as those he encountered in this project can be tiled efficiently -- without annoying visual interruptions.

By Jimmy Reed
Devising an approach to the application of fields of glass tile to complex surfaces is never simple, but when your goal is to do so while minimizing cuts and eliminating any visual "tics" that might stand out like sore thumbs when the work is done? That's taking the work to a whole different level.
The project under discussion here, built in Gilbert, Ariz., offered this sort of challenge twice – once in a large entryway waterfeature, and again in the backyard with an outsized