By Beth Hamil
In the first part of this in-depth look at ozone, author Beth Hamil discussed its environmental benefits for energy consumption, water usage and general healthfulness. [To read Part One, click here.] In this installment, she turns to the many new aquatic applications the ozone industry is exploring.
Ozone-system suppliers have made enormous efforts in recent years to develop and scale new systems for all sorts of aquatic
By Beth Hamil
If you use the words "ozone" and "environment" in the same sentence, most people are going to think of the ozone layer and emissions that may be harming it. Most do not think of manmade ozone and how this remarkable compound yields
By Kim Skinner'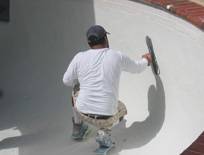 As familiar as it may seem, plaster is far more complicated than most people think.
As a consequence of that complexity, it has for years been the subject of discussion, controversy and a great volume of research and analysis. All of that has been dedicated to reaching
Read more: How to Make Durable Pool Plaster
By Mike Mudrick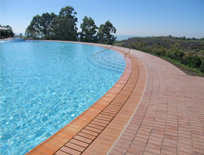 It's a fact: Watershapes built with concrete need to be waterproofed in some way or it is almost certain that the water their shells are supposed to contain will find a way to escape.
While some observe that concrete applied by an expert at high levels of compressive strength will
Read more: Five Keys to Waterproofing Success