Mastering the fine points of stream, pond and waterfall design and construction generally takes years of patient practice, but 22-year-old Tim Krzeminski seems bent on condensing the process: Already, his work has a sophistication and visual appeal that delight those who see it; as important, he has a growing list of clients who are more than willing to let him exceed their expectations and make the most of the spaces they offer him.

By Tim Krzeminski
To me, designing and building ponds and streams is the best job in the world: It offers the professional rare opportunities to shape beautiful compositions that mimic nature and bring joy to those who spend time near the water's edge. It's hard work both physically and mentally, but ultimately, it's profoundly satisfying.
I backed into this business while doing lawn and landscape maintenance work during high school. What I observed on that end of the market was a level of competition so intense that I soon recognized I'd need a specialty if I were to have any chance of pursuing a good career at it.
In surveying the market, I noted that a number of landscaping firms were getting into naturalistic waterfeatures – and that the outcomes frequently looked terrible, even from my novice's perspective. To get in and out quickly, too many of these operators created systems that bore no resemblance to nature at all: From the rockwork to the way streams cut through spaces, what I saw just didn't square with what I'd seen in the real world.
These shortcomings spelled opportunity, of course, but I also knew that to stand apart from the rest, I'd need to develop my own skills and deliver work that reached a much higher level than just about
For as long as liquid water has supported life on our planet, a range of factors have played dynamic roles in sustaining balanced, untreated, wholly natural lakes and ponds, observes inventor and researcher Bruce Kania. By breaking things down and understanding the relationships between microbes and nutrients in water, he adds, watershapers are better able to mimic nature and create watershapes that will stay clean and clear without artificial treatment.

By Bruce Kania
For a long time, I've studied a small lake that formed long ago in a natural bowl in Northern Wisconsin. It has about 20 acres of surface area and is now surrounded by a cow pasture and a cornfield.
Holsteins graze right up to the water's edge and at times step into the lake to drink. Sometimes, cows being cows, their waste ends up in the water as well. On the opposite shore, the cornfield has an unusual configuration, with its furrows running straight down the slope and into the lake. When it rains or the fields are irrigated, some fertilizer inevitably washes into the lake.
The stage is set for aquatic misery: Viscous, pea-soup mats of green algae and foul odors are the common results of this sort of nutrient loading. Indeed, few life forms other than algae survive in
When Bill Goddard decided to change careers and move into watershaping and landscaping as a full-time pursuit, he dove right into the thick of things with a first project of immense scale and extraordinary visual drama. He discusses his bold introduction to the business here, profiling a project that encompasses a pair of huge waterfalls, extensive landscaping and lighting, hundreds of tons of stone and even a miniature town.

By Bill Goddard
I've always believed that if you're going to do something, you should do it so well that the results are beyond compare.
That basic philosophy has guided our company, GCS of Woodbridge, Calif., from the very start. It has led us to apply the highest standards to every one of our projects, all of which have been executed on large estates for ambitious, affluent, selective clients who invariably want something no one else has.
We've been selective from the start as well, seeking clients who are in the process of creating the homes of their dreams and who want to have fun with (and in) their exterior spaces. In most cases, what they want are true oases – resort-like settings that give them a taste of
The potency of water's reflective nature is a component of watershaping that is all too often ignored or left to chance, says renowned environmental artist Anthony Archer Wills. When considered from the outset of a project, however, the brilliance and subtlety of a reflection is something he uses to completely transform the experience of viewing water in ways that become ongoing sources of delight and fascination for his clients.

By Anthony Archer Wills
In all my many years of working with water, I've never grown tired of its remarkable beauty and complexity – or of the variations it encompasses, the ways it changes and the endless fascination it offers to those who come into its presence.
At the heart of water's ability to inspire us and rivet our attention is its capacity to reflect. There's something truly magical about the way water mirrors the sky, a surrounding landscape, nearby architecture or a well-placed work of art. It's a gift of sorts, a timeless bounty that has captured imaginations ever since Narcissus fell in love with
A well-made pond can be a perfect replication of nature, says watergarden artist Anthony Archer Wills – or it can take an architectural form and reveal the role of a designer for everyone to see. Here, he takes a look at the latter sort of pond, discussing situations in which taking a formal approach makes perfect sense and reviewing some of the shapes, materials and strategies for creating settings that will be marked by a distinctly human touch.

By Anthony Archer Wills
As a rule, those of us who build watershapes meant for purposes other than swimming or hydrotherapy tend to pursue one path or another: Either we make our ponds, streams and waterfalls look as natural as we can manage, or we establish them to reveal the hand of man either partly or completely. In that either/or context, successful design depends at least in part on being perfectly clear with ourselves about what we are trying to achieve.
In assessing ponds of these opposing forms, it's my personal practice to look at both natural ponds and formal ponds (or, more accurately, architectural ponds) as being right on par with one another with respect to their potential for beauty. Indeed, architectural ponds can be incredibly appealing when done up in such a way that
By Eric Triplett
One of the requirements of pond owner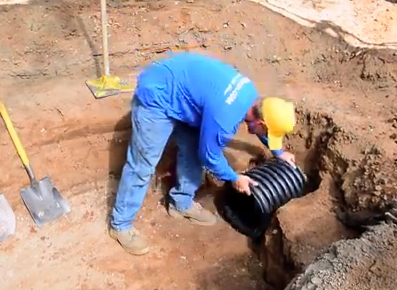 ship is a willingness to see to the safety of the pond's inhabitants – especially the fish, which can represent a substantial investment in any pond, no matter its size.
That's why, in every project we install, we include an appropriately sized fish cave (or two or three): These give the pond's residents places to hide in the event a predator appears at the water's edge or lands on the water's surface. It doesn't take much to provide one: just a big piece of drainage pipe will do the trick.
They key is thinking about these features from the planning stage forward: There are few miseries with pond installation that are as gruesome as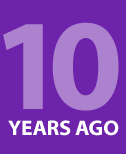 By Douglas M. Roth
'As modern building materials have been developed,' wrote Japanese garden specialist Douglas M. Roth in October 2003, 'we humans have been remarkably proficient at applying them in ways that go well beyond the vision of their inventors. Such is the case with roofing membranes, which now are widely used as liners for backyard streams and ponds.
'It's understandable that landscape designers and contractors have taken to these rubber liners. After all, they make pond and stream construction inexpensive and easy. But from the perspective of the Japanese gardener or quality watershaper, convenience and affordability alone do not
Landscape artist Colleen Holmes is known for wonderfully thoughtful and entirely distinctive projects. In the one she describes here, she was asked to do her usual in designing and executing an intricate job complete with a pond and waterfall, extensive plantings, retaining walls, pathways, lighting, a teahouse and more – and to make it all happen in a frantic 60 days that saw her and her crews working around the clock, seven days a week.

By Colleen Holmes
My first experience with these clients had to do with their backyard pool: They let me know they weren't quite satisfied with what they had and wanted me to come in and set things straight. The result of this collaboration was a tropical, Hawaiian-style paradise they truly love.
The next time they called, it was about their large front yard. I initially assumed, of course, that they would want me to carry themes established in the backyard out to the street, but I was mistaken: What they desired instead was a Japanese garden-style woodland complete with a pond/waterfall system, a teahouse and more. Admittedly, it's somewhat unusual for a property to have so pronounced a split personality, but in this case, it was not only what the clients desired, but it also made perfect sense because
Every year since 2003, Ed Beaulieu has led a cadre of Aquascape's pond installers in building temporary watergarden exhibits for Disney's Epcot Center in Orlando, Fla., in conjunction with the park's annual International Flower & Garden Show. The program, he says, represents not only a great opportunity to expose millions of visitors to the joys and beauties of watergardening, but is also something of a celebration for the installers.

By Ed Beaulieu
One person's error is often another's opportunity – and that's exactly how my relationship with Disney's Epcot Center began.
The famous Florida theme park has held its International Flower & Garden Show in the spring for many years now, and one of the festival's more popular highlights has long been the program's "Water Garden Wonders" exhibit.
A local Floridian pond contractor had always taken care of the waterfeatures for the show, but after a series of problems, officials at Disney decided to make a change and I was contacted to see if our company, Aquascape of St. Charles, Ill., would be interested in taking over the pond-construction duties.
I was immediately on board with the idea. After all, how do you say no to
By Bruce Zaretsky
Last month, we began describing our work on an indoor butterfly garden for the Strong Museum in Rochester, N.Y. – an extremely challenging design/build project that required us to work as part of a large team in developing a complex garden, pond and waterfall composition.
While the resulting butterfly-oriented design was definitely unusual in form and execution, it was also highly unusual in the convoluted way our firm became involved and in the complexities of
In December 2004, WaterShapes introduced 'The Platinum Standard,' a registry of projects that embodies watershaping at its finest. Now, as part of our celebration of the magazine's 100th Issue, Eric Herman offers 'The Platinum Standard II,' a fresh set of 20 projects that have graced the pages of the magazine in the past three-and-a-half years – projects that demonstrate clearly that watershaping has become an art form in its own right.
Ken Alperstein
Pinnacle Design
Palm Desert, Calif.
Created under rigorous environmental restrictions, this golf course in Shady Canyon, Calif., has to be one of the most beautiful intersections of beauty and functionality ever crafted by landscape and watershape professionals. Working through complex sets of wildlife easements and schedules designed to minimize disturbances to the flora and fauna of a precariously scenic coastal canyon, the team at Pinnacle Design has created a stunning sports venue that blends effortlessly into its surroundings.
In December 2004, WaterShapes introduced 'The Platinum Standard,' a registry of projects that embodies watershaping at its finest. Now, as part of our celebration of the magazine's 100th Issue, Eric Herman offers 'The Platinum Standard II,' a fresh set of 20 projects that have graced the pages of the magazine in the past three-and-a-half years – projects that demonstrate clearly that watershaping has become an art form in its own right.
Rick Driemeyer
Both Sides of the Door
Oakland, Calif.
This small garden is graced with dozens of intricate details that come together to complete a setting for peaceful repose amid a distinctly Asian-influenced design. Set up for traditional Japanese tea ceremonies, a wooden teahouse and deck rise above a small pond/waterfall composition in a space adorned by numerous sculptures, subtle architectural elements, complex plantings, special viewpoints and subtle pathways that lead the observer through a visually complex yet entirely restful space.
In December 2004, WaterShapes introduced 'The Platinum Standard,' a registry of projects that embodies watershaping at its finest. Now, as part of our celebration of the magazine's 100th Issue, Eric Herman offers 'The Platinum Standard II,' a fresh set of 20 projects that have graced the pages of the magazine in the past three-and-a-half years – projects that demonstrate clearly that watershaping has become an art form in its own right.
Anthony Archer Wills
Copake Falls, N.Y.
Master watergardener Anthony Archer Wills is justly famed for creating works of stunning natural beauty and amazing visual truth. This pond – a classic example of his fondness for using brimming water to create dramatic reflections where plants and water come together – is completed visually by the rustic dock and small wooden boat that adorn the shoreline. And this is but one among scores of projects he's created that stand among the most beautiful of all man-made bodies of water.